Our partnership with Bath City Football Club gives Bath Spa students and staff opportunities to volunteer, gain experience and engage with local communities.
Bath City FC aim to be successful, professional, and efficient and to achieve long-term financial sustainability, whilst being open, inclusive, considerate and diverse. They bring people together by hosting exciting, entertaining football matches, played with a good spirit and in a great atmosphere.
Outside of football matches, they organise other events to contribute to the wider community so that Twerton Park becomes a hub for activities, organisations and services for people of the surrounding area.
Bath City FC's community activities focus on delivering community impact in the following areas:
Promoting healthy lifestyles through sport
Promoting wellbeing and care for the vulnerable and marginalised
Promoting employment and volunteering
Community engagement and connection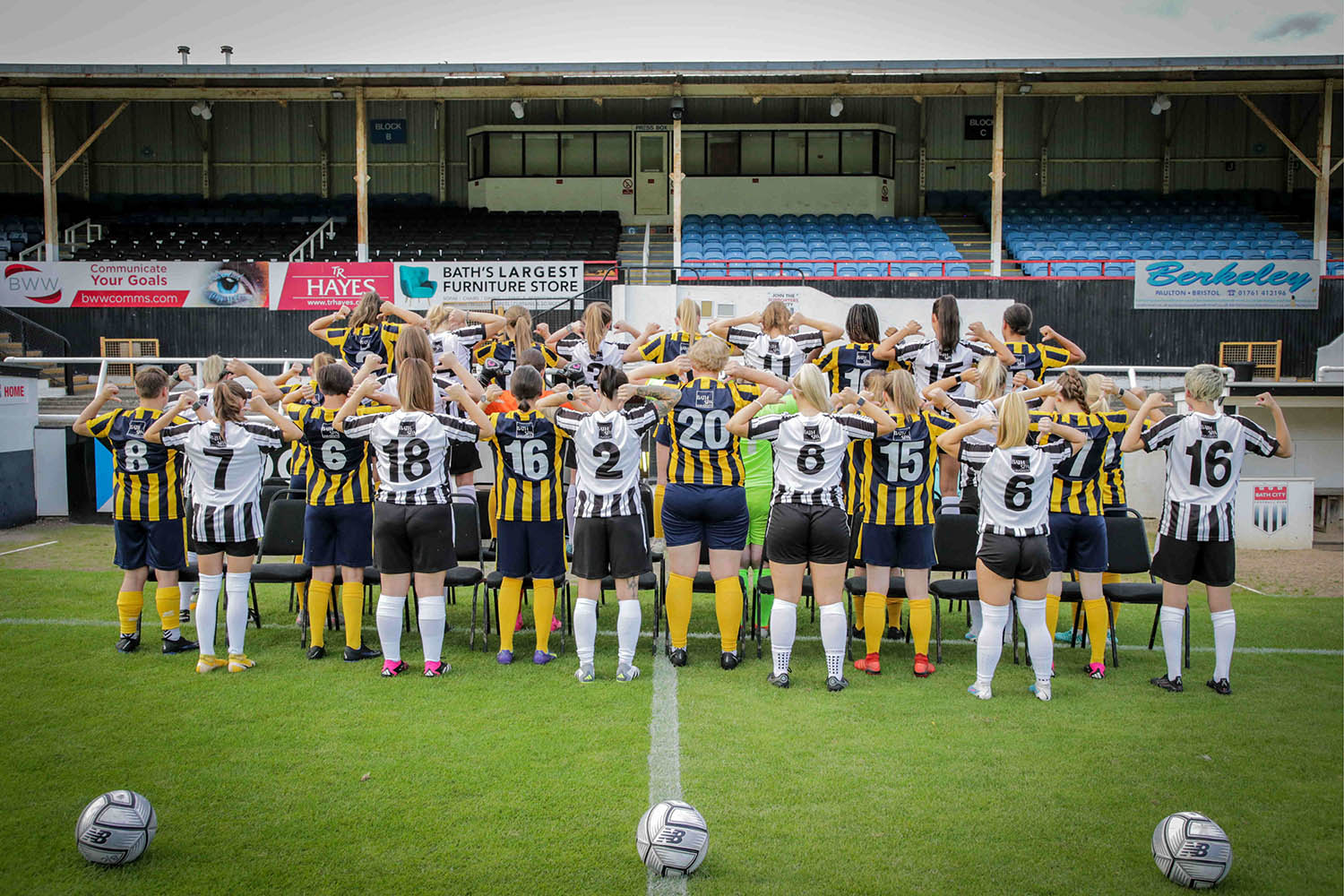 "To have such a strong partnership with our sponsors such as Bath Spa is vitally important because it helps us grow as a club, on and off the pitch."

Jerry Gill, Bath City FC Manager
Partnership
Bath Spa University are official sponsors of Bath City FC's home, Twerton Park. Although the stadium will keep the name Twerton Park, the official title of the club's ground will be 'Twerton Park in partnership with Bath Spa University.'
The sponsorship signifies the start of an ambitious ongoing partnership between Bath Spa University and Bath City Football Club, which includes work and volunteering opportunities for students and University staff, community engagement programmes, curriculum development and student experience initiatives.
Bath Spa are also the sponsor of the Bath City Women's teams with their logo appearing on the back of the teams' shirts. The sponsorship for the 2023/24 season comes hot on the heels of Bath City FC successfully securing backing from Novia to set up the newly formed Bath City Women's team in 2022.