We recognise and celebrate outstanding members of the Bath Spa community.
In partnership with the Students' Union, the VC Awards aim to recognise outstanding individual and team achievements at our University. The awards take place annually, with nominations generally opening in the new year and closing in spring. The winners are announced at the awards ceremony in the summer.
Everyone at Bath Spa can nominate staff members and students that they feel have made outstanding contributions to the University community. Each nomination will be assessed by an awards panel comprising staff from across the University, Sabbatical Officers from the Students' Union and student representatives.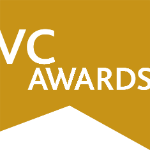 Awards ceremony
Nominations opened on 11 March and closed on 1 April. Finalists were informed in May and the winners were announced on Wednesday 8 June 2022 by the Vice-Chancellor and Students' Union President.