For Bath Spa students, working with Fairfield House represents an opportunity to collaborate with an internationally significant community resource.
Fairfield House in Newbridge, Bath, is a Grade II listed building and was the residence of Haile Selassie I, Emperor of Ethiopia, during the five years he spent in exile (1936–41). Following his return to Ethiopia, he donated it to the city of Bath in 1958 as a residence for the elderly in gratitude for the warm welcome he had received.
Fairfield House is an important piece of Bath's history, a building of significant importance to Ethiopians and Rastafari, home to the charity BEMSCA and a place of vibrant cultural activity, recreation and worship.
The Community Interest Company (CIC) was set up to protect the legacy of Haile Selassie by ensuring that the house continues to be used as he intended.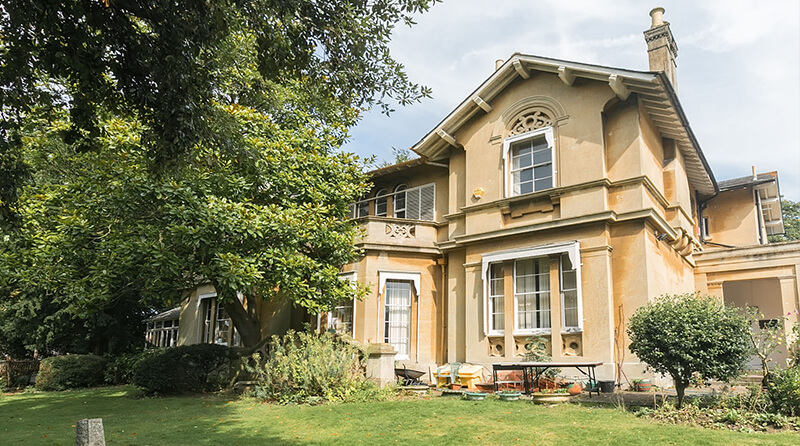 About the partnership
Fairfield House Bath CIC is happy to be working in partnership with Bath Spa University to offer a wide range of cultural and educational opportunities, showcasing one of the lesser known pieces of Bath's history and culture.
The CIC works closely with several other organisations including Imperial Voice Radio and BEMSCA, and Bath Spa students have the opportunity to complete projects linked to all of these entities.
There are a number of opportunities to get involved in:
The establishment of a museum
An art gallery
Music events
A radio station
All aspects of heritage management
Adult social care
Charity
Business and project management
Landscape, garden and design
Religion, history and identity
Working with the local community.
The CIC are dedicated to promoting diversity and will always aim to work with the University and its staff in a way that enables all to participate in the life of the house.
Walk-and-talk around Fairfield House
As part of our Black History Month celebrations in 2020, Dr Shawn Sobers gave us a virtual tour of Fairfield House.
Shawn is Associate Professor of Cultural Interdisciplinary Practice at UWE, and a Trustee of Fairfield House, and therefore has an intimate knowledge of the history of Fairfield House in Bath, Haile Selassie, and its relationship with Black people in Bath.