Meet the creative mentors who make up EMERGE.
Our mentors are volunteers who share our values around building a dynamic community of creatives. They work alongside our residents within the studio and benefit from the shared opportunities within EMERGE, including facilities and space, training, skills and network sharing.
Our creative mentors are there to help inspire, connect and collaborate with the graduate residents and bridge the gap between student and professional practitioner.
Design: Wendy Thomas
Freelance Fashion Lecturer and a Surface Pattern Designer.
After graduating from Middlesex University, Wendy worked as a womenswear fashion designer. She has also worked for high end fashion and high street casualwear companies. After becoming a mum, she worked freelance as a fashion print designer and a lecturer in fashion. She is currently working on building her own print portfolio and she sells some of her pattern designs on Patternbank.com
Areas of expertise: Fashion Design and Small Fashion Business Advisor, Pattern Cutting, Surface Pattern Design.
Enterprise: Cathy Leng
Supporting creatives to turn their talent into their business.
Cathy has worked at Bath Spa University for a number of years in various roles including Head of Department, Business and Management and Head of International Relations.
Her teaching subjects are Entrepreneurship and Marketing. More recently, she has worked with students from the School of Art and the School of Design as a lecturer in both Setting up your Business, and as marketing support for MA students. Before joining Bath Spa University, she worked for Barclays with a particular interest in developing business start-ups. Cathy is MBA qualified in management and a member of several professional bodies, including Senior Fellow of the Higher Education Academy.
Areas of expertise: Business mentoring and startup strategy
Music and performance: Matthew Emeny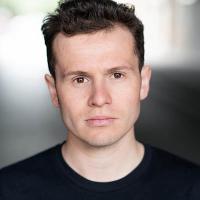 Theatre and Film: Specialising in bringing live work to the streets, found locations and unique, accessible theatre spaces.
Matthew is a dyslexic, working-class, award-winning filmmaker, theatre maker and street artist.
His last film, Othello Noir, won the Sir Kenneth Branagh Award for Best Film Inspired by Shakespeare, awarded by The Birthplace Trust (2018). His theatre commissions include a solo street show, funded by Coburg University, Germany (2018), and a playwright commission by Wassail Theatre, funded by ACE (2020).
With Emergency Arts Council funding, awarded via UK Outdoor Arts, Matthew recently collaborated with Bath Spa University to create digital immersive theatre during Lockdown. In September 2020, with the theatre company Three Inch Fools, Matthew produced two COVID secure outdoor theatre events in Bath, engaging 250 audience members.
Matthew is also an associate artist with The Natural Theatre Company, devising and performing in street theatre events and shows across Europe. Matthew's recent play BackPAGE (2019) was shortlisted for the Charlie Hartill fund at the Pleasance Theatre London, and was described in the press as "a chaotic and chilling fusion of high emotion, fantastic choreography and direction" (London Theatre1). Currently, Matthew is writing and filming a new online web series for the charity DHI, about drug harm reduction, which will be created with young people from Wiltshire.
Areas of expertise: Instaling live theatre in streets, parks or immersive spaces. Creating working in collaboration with business stakeholders. Directing, devising, writing and producing in Theatre and Film. Fundraising. I am also a musician, that is embedded in my work.