BSU Pride
Bath Spa University makes Bristol Pride Day debut
We made our Bristol Pride Day debut on Saturday 8 July 2023 as a group of colleagues, students and alumni joined thousands of others in the annual Parade March.
We had a pop-up stand at the festival where colleagues gave out Pride-themed temporary tattoos and pin badges to complement our sponsorship of the Queer Vision Film Festival element of this year's Bristol Pride.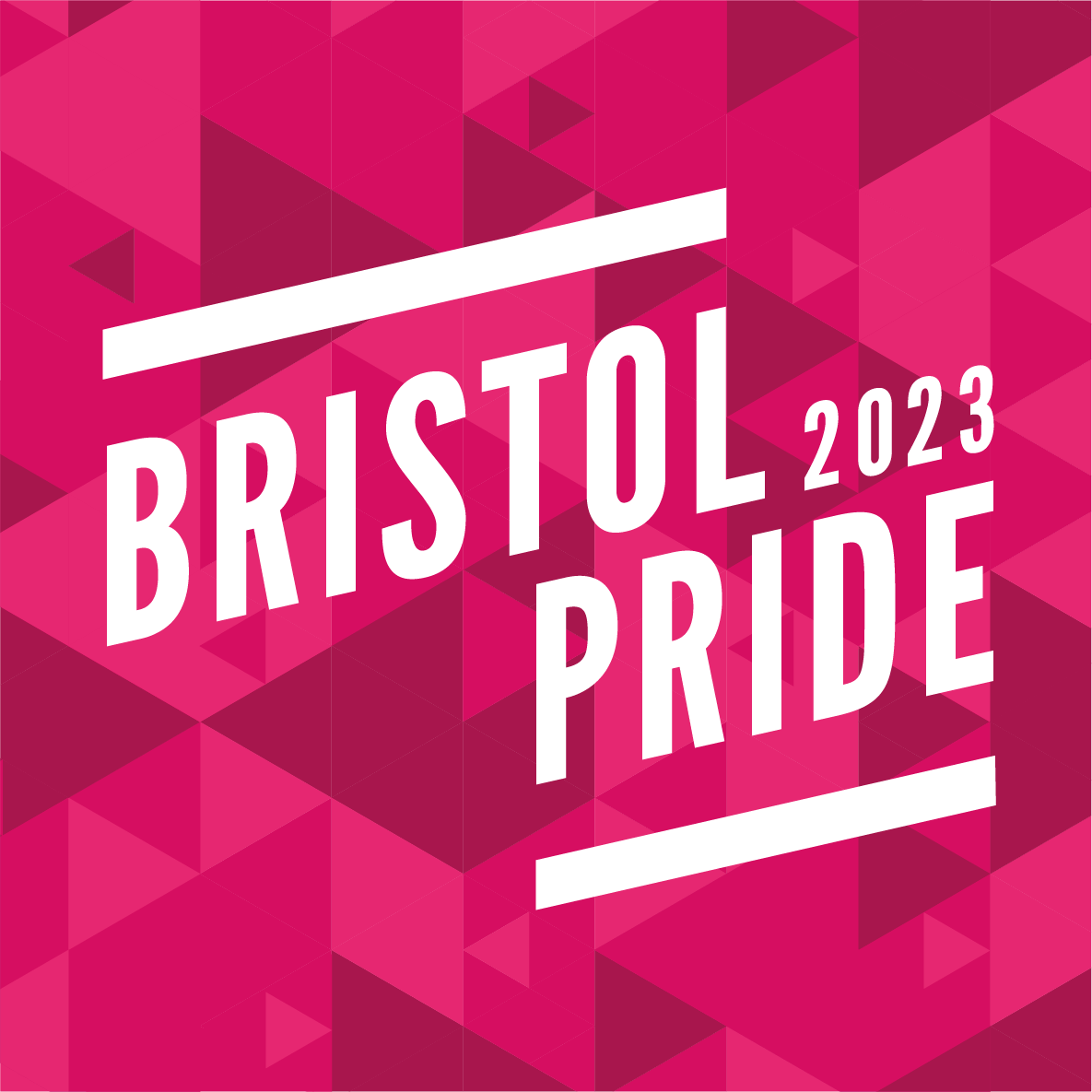 About Bristol Pride 2023
24 June - 9 July 2023
This year, we're proud that Bath Spa University will be a key part of the Bristol Pride celebrations.
Bristol Pride is a unique and important event that celebrates the LGBT+ community offering the chance to connect people.
As well as showcasing our wonderfully diverse community, Pride is about overcoming prejudice, hatred, reducing isolation, and showing members of the LGBT+ community that they are not alone. Bristol pride works year round to challenge homophobia, biphobia, and transphobia and promote equality and diversity for all, through various events, school visits, consultation services and lobbying.
Bath Spa University sponsors Bristol Pride Queer Vision Film Festival 2023
We're proud to announce that we've partnered with Bristol Pride (24 June - 9 July 2023) for the first time to sponsor this year's Queer Vision Film Festival. Now in its 11th year, Queer Vision Film Festival presented by Bristol Pride delivers a diverse programme of UK and international LGBT+ films, including independently-made features, animations and award-winning shorts.
The partnership will provide opportunities for Bath Spa students and staff during the Festival, including taking part in Q&A sessions, networking opportunities and film screenings of student work.
"Being a part of a university community that cares about queer students is so important."
Student Alexandria Scott-Warren reflects on this year's Bath Spa Pride, including the charities the committee chose to support and the contributions Bath Spa's societies made to the event.
Pride Events
Bristol Pride are running events from 24 June - 9 July, with Pride Day taking place on 8 July. Pride Day begins with the Parade March across the city, which saw 20,000 people take part in 2022, followed by the Pride Day festival at The Downs.
The celebrations also include the Queer Vision Film Festival (Fri 24 June – Sun 10 July) which delivers a diverse programme of UK & International LGBT+ films including independently-made feature, animation and award-winning short films.
Explore Pride at Bath Spa