Alan Marshall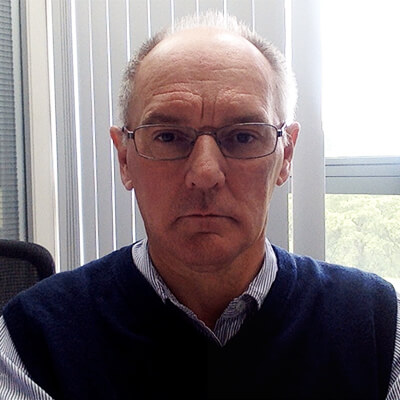 Personal statement
Marshall's current research in progress focuses chiefly on intelligence and espionage in the early modern era and relates to the study of how the principles behind arcana imperii (or secrets of state) permeated early-modern government to form the ancestor of the modern 'secret state'. The study is interdisciplinary, referencing history and philosophy, literature and culture. The study will work towards ascertaining the reasoning behind early-modern intelligence and espionage activities rather than take the traditional approach of studying covert practices. The project will seek to inform our understanding of the modern secret state; a question of considerable contemporary debate and importance given the post-Assange/Snowden world in which we live.
Impact elements of this study for REF 2020 will thus be to engage scholars and students in history, philosophy, politics and culture, as well as the general public and it will provide an historical context to the current public debate about the legitimacy of the secret state. In addition his teaching experience at undergraduate and postgraduate level has been extensive. He has designed and delivered high-quality, peer-reviewed, popular early-modern British and Irish History modules, as well as a very popular level 6 module: 'Secret Service'.
In addition, Marshall has considerable experience in learning and teaching engagement at developmental and administrative levels in theoretical and in teaching practice, this includes chairing numerous periodic and external reviews.

Academic qualifications
PhD - University of Lancaster

Dissertation: Sir Joseph Williamson and the Restoration Government Intelligence System, 1660-1680. Supervised by Professor G. Holmes, University of Lancaster and Professor J.S. Morrill, Selwyn College, Cambridge. British Academy Funded (1988)

MA, Historical Research - University of Lancaster. British Academy Funded (1985)
BA (Hons) - Sunderland Polytechnic (1984)
Professional qualifications
Scouloudi History Research Fellow, Institute of Historical Research, University of London, 1985.
Current scholarship
Articles
'The Armies Teares for Major Bethel'
'"Arcana Imperii' the Cromwellian Intelligence system'
'Thomas Scot and the Rump Parliament's secret intelligence system'
'Central Finance and Covert intelligence 1649-1660'
Conference presentations
'Oliver Cromwell, protector, and the art of arcana imperii', News, Secrecy and Foreign Policy in early modern England, April 2015.
Professional memberships
2016- present: Member of the BSU Making Books: Creativity, Print Culture, and the Digital Research Centre
2009-2015: Member of the BSU Centre for History & Culture: the Urban Experience
2004- present: Research Associate, Oxford Dictionary of National Biography
2000 –present: Fellow of the Royal Historical Society
2001 –present: Member of the North-East England History Institute
1997 –present: Member the Cromwell Association.
External examiners
I have acted as an external examiner for various higher degrees, including:
English Department, Bath Spa University (2011)
History Department, University of Swansea (DPhil 2005)
History Department, Royal Holloway University of London (DPhil 2006).
Other external roles
Media contributions
'Why study Cromwell?', Cromwell Association website (June 2017)
Contributor and historical adviser 'Batter My Heart: the case of John Jones, colonel to Oliver Cromwell" (Tyfish Films 2015)
National Geographic Channel/ True North Productions: 'Bloody Tales: The Highwayman James Hind' (2013)
BBC News Website magazine story consultant on the Regicides in 1662 (2012)
The Secretaries Office and the Public Records'; 'Stuart Government 1660-1714' Essays written for international commercial web project organised by Gale, Cengage Learning EMEA: 'The State Papers Online, 1509-1714. Part III: The Stuarts, James I to Anne: State Papers Domestic' (2010)
BBC Wales:' Wales and the Popish Plot' (2009)
History Channel TV programme: 'The Conquerors: Oliver Cromwell'(2005)
Channel 4/Flame TV series: 'Crime Team (2002), re-broadcast nationally and internationally since first screening.
External consultancy roles
External Consultant for Government of Ireland Postdoctoral Fellowships 2010-2011
External consultant/ referee for ESRC applications 2008
Editorial Panel Member for a textbook Introduction to Historiography for Pearson Education, 2006-2010
Facilitator of the 'History and Culture' lecture series at Bath Royal Literary and Scientific Institution 2006-2009.


Teaching specialisms
Early-modern intelligence and espionage
Cultural, literary and political history of the long seventeenth-century
Early-modern military history
The history of the North East of England in the nineteenth century.
Research supervision
Marshall is interested in supervising students in early-modern political, cultural, and literary history; intelligence and espionage and the history of North-East England.
Research and academic outputs