Explore textile creation using woven and knitted pieces with industrial machinery, innovative software and range of wools and yarns.
Our specialized knit and weave workshop is used primarily by Textile Design for Fashion & Interiors undergraduates and postgraduates studying knit as a specialism, as well as being used by Creative Arts Practice, Fine Art and Fashion students.
The workshop features four industrial knitting machines which is used to learn how to design on a double needle bed knitting machine. Students will also be able to use pattern design software and electronic domestic knitting machines for translating images and graphics onto knit.
We have various gauges of domestic knitting machines to knit fine, medium and chunky ranges, as well as linking equipment for professionally finishing products. There are hank and cone winders to aid students in dyeing their own yarns and we also offer access to a yarn store where students can learn about and sample different yarns.
Embroidery
Our workshops are equipped with embroidery machines, sewing machines and overlockers to enable textile design and creation. We also have digital embroidery machines so that students can create designs on the computer and "print" the completed designs on chosen fabric in the form of intricate embroidery. You'll be supported by a technical team who can provide advice and training about hand, machine and digital embroidery as well as fabric choice and manipulation.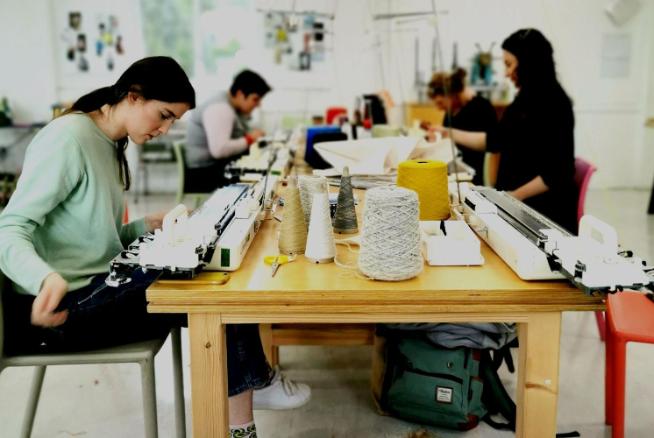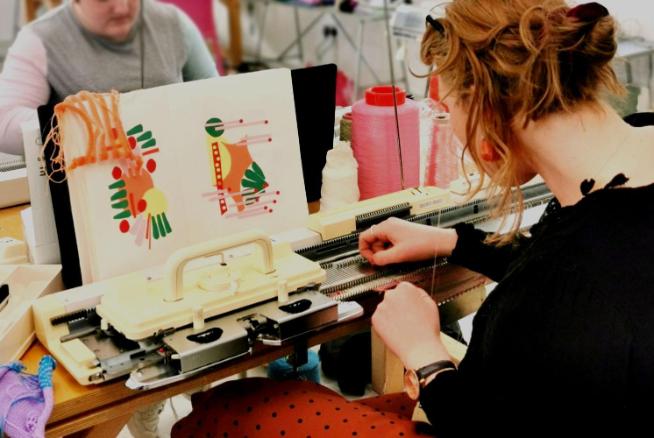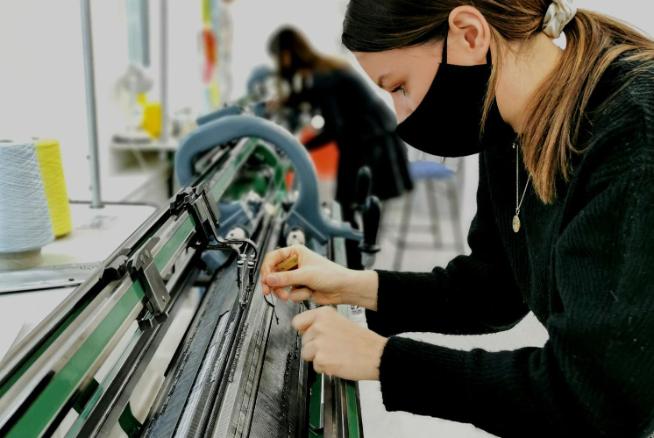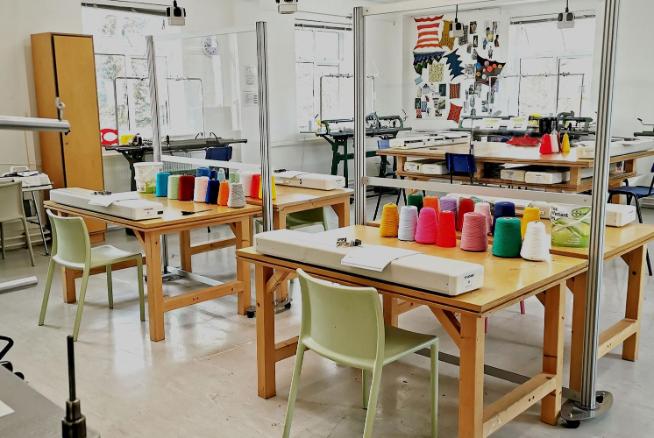 As a Bath Spa student of any course, once you've booked and attended your safety induction, you can use any of our workshop facilities.
We work closely with your course tutors to ensure that you're inducted to the workshops that are relevant to your course, and this process is ongoing and flexible – you're encouraged to attend refresher inductions as needed so that you're always working safely with the wealth of techniques, facilities and technical support available.