A chance for the creative sector and the local community to engage and collaborate with Bath Spa's multi-perspectival media research
We Make Stuff is a public engagement event series organised by the The Centre for Media Research. It serves the dual purpose of exposing publicly a diverse set of research from a range of subject areas and approaches, while also serving as a public platform for networking and forging collaborative links between Bath Spa's researchers and the South West's creative sector and local communities.
Events have taken place across Bath and Bristol, either at Burdall's Yard, the University's venue for music and performing arts located in the centre of Bath, or Artswork Media, the University's student-led media production company and digital agency based at Paintworks, Bristol.
Each revolve around a dynamic theme emerging from the focus and interests of one of the Centre's three research clusters: Digital Materialities, Film and Social Context, or Play and Multiplatform.
Open to all, We Make Stuff is an interactive, early evening event series that mixes showcases with hands-on, industry-led workshops and discussion, and also includes a welcome wine reception.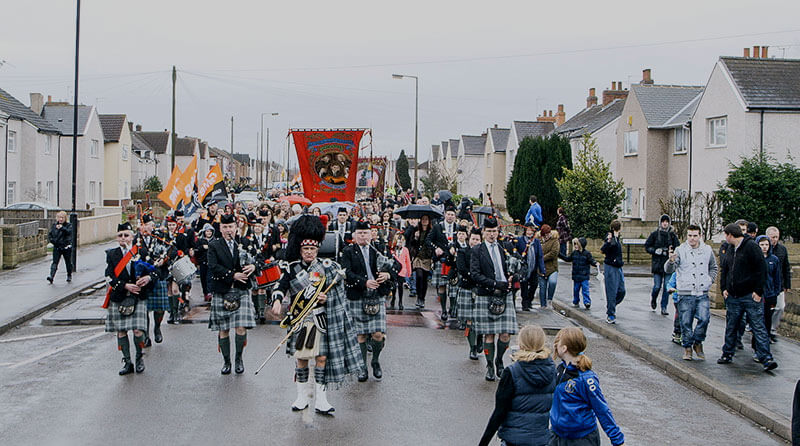 Past events
6 February 2018 - Play and Multiplatform
Held at Burdall's Yard
How can we utilise gaming and multiplatform strategies to create new digital methodologies for narrating the journeys of place and community?
Exploring how rich digital methods can be fathomed out of apps, gaming and multiplatform media to tell the personal stories of community and sense of place, We Make Stuff: Play and Multiplatform was a collaboration with Create Studios, an award-winning hub of digital creatives, and is the third in the Centre for Media Research's public engagement event series.
The event consisted of presentations delving into different ways in which playable media – such as gaming and apps – and transmedia storytelling can be used to empower communities in different contexts, spanning education in Latin America, the UK's political groups, and questions of public place in Lancaster.
Find out more on our event page.
27 March 2017 - Film and Social Context
Held at The Holburne Museum, Bath
Seeking to shine a light on contemporary questions of how film and creative practice can be used to understand connections between time and place, the inaugural We Make Stuff event took place on Monday 27th March 2017, and sought to explore the relationship between our past and our everyday understanding of place - and in turn between those understandings and the art of filmmaking or creative practice.
Grappling with this question, filmmakers, artists and researchers came together to showcase a range of short films, exhibitions and art installations.
Speakers included:
Dr Patrick Turner (chair) - Patrick's field of interest lies in urban expressive multi-cultures, their cultural politics and globality. At once rooted and 'mundanely' cosmopolitan, how do they traverse, mediate, reproduce and subvert contexts of social turbulence, privilege, stasis, regulation and transgression? Patrick's forthcoming book is based on his research on UK post hip hop culture: Hip Hop Versus Rap: The Politics of Droppin' Knowledge, published by Routledge.
Claire Levy introduced her latest documentary as producer. Some Will Forget (2016) reflects on the lives of a family living in a small mining village in South Yorkshire, as the mine is finally closed, 30 years after the end of the miners' strike. The past and the future are located through the miner Les Moore and his son, exploring their relationship with the village and the mine - both of which, through a tragic event, have become dislocated.
Richard White previewed media work from his exhibition, Forced Walks: Honouring Esther, re-working archive, documentation and social media to produce gallery film and soundscape. In collaboration with installation artist Lorna Brunstein, the exhibition presents new work from Richard's series of participatory performative walks-in-witness, following a Nazi Death March transposed to Somerset and returned to Germany.
Charlie Tweed presented his experimental film Grain (2013), which materialises as a machinic poem to the Isle of Grain in Kent. The film outlines a proposal for the island's future focusing in on its non-human population and exposing its history as a 'non-place' used to provide resources and support economies of supply. It explores recent proposals to remove the human population along with 350,000 rare birds to make way for a new airport. The film was developed from a performance at Whitechapel Gallery in 2012.
Sam Wilkins also presented a series of new digital collages exploring our relationship with the painted landscape as projected and disturbed idyll. Utilising digital visual effects and compositing techniques to combine contemporary elements into existing British landscape paintings, the collages explore the dissonance of the post-pastoral and our complex and continued relationship with the idealised pastoral landscape.
The work showcased during the event emerged from the Media Convergence Research's Film and Social Context research cluster. The cluster aims to uncover and to critically interrogate a range of social, environmental and political issues and debates that permeate across our everyday social and natural world.
28 June 2017 - Digital Materialities and Digital Storytelling Workshop
Held at Burdall's Yard
How can digital technologies create new experiences and storytelling opportunities across physical and virtual worlds?
Showcasing the power of digital and locative technologies to create new stories and experiences that exist between and across physical and virtual environments, We Make Stuff: Digital Materialities was the second in the series of public engagement events organised by the Centre for Media Research.
About the event
The event consisted of presentations investigating the use of digital technology as modes of storytelling in theatre, art, and online opera, followed by a Q&A discussion panel.
The conference included an interactive digital storytelling workshop run by Rosie Poebright, Creative in Chief at Splash and Ripple production agency, based in the Pervasive Media Studio, Bristol. This workshop enabled event attendees to learn more about creating dynamic stories that traverse both physical and digital spaces and create new working relationships with other organisations and creative practitioners.
Featured work included:
Lee Scott presented Fragments, a locative 'digital' opera. As an opera for smartphones, Fragments is rooted in non-linear storytelling and adaptive music, revealing the creative possibilities and limitations of this emerging operatic form.
Sharon Clark presented Raucous, an ever-evolving collective of theatre makers, scientists and technologists who investigate how theatre stories can be made more immediate, urgent and immersive for an audience. The presentation explored how to harness different creative cultures and practices to create theatre stories that have digital technology sewn into their narrative fabric, underscored by original music, film and performance, and with audiences invited into an unexpected, surprising space.
Anthony Head and Leila Sujir from Concordia University presented Elastic Space, an international research project exploring art practices in relation to human movement through the use of technological media such as stereoscopy, including 3D, VR and AR, as well older media approaches.
Rosie Poebright's interactive workshop allowed for participants to engage in processes which connect their daily physical experiences with a game interface or site specific performance, creating rich story strands as a result. The workshop asks: In what ways can digital technologies affect and create opportunities for new forms of storytelling that connect physical and virtual worlds together?