This interdisciplinary research group explores the body as a source of creative material and notions of embodiment in cultural contexts
Creative Corporealities is an interdisciplinary research group that responds to a contemporary revision in notions of humanity, felt both viscerally and intellectually, for which the predominant answer is embodiment and creativity.
Who we are
We are practitioners and academics working across a wide range of disciplines, based at Bath Spa University, with research themes accommodated under the banner of the Centre for Cultural and Creative Industries. Creative Corporealities concerns itself with embodiment as a source of creative practice, with its own causalities and politics. We develop and observe disciplinary practices that engage and affect a body that is generative of creative processes.
We are also on the steering group for the Research Centre for the Environmental Humanities, representing performance and arts research.
Events and performances
Below are a series of presentations by members of the Creative Corporealites research group and outside guest speakers, supported by Bath Spa's Quality Research funding. Please also see our Past Events page for an archive of these performances.
Unless otherwise stated, our events are free and open to staff, students and members of the public. Our public lectures are likely to be of broadest interest, while research seminars are intended primarily for staff and postgraduate students.
For further information about our events, please contact group co-convenors Mary Steadman and Thomas Kampe.
Objects Without Borders – 20 January 2022
Objects Without Borders: Exploring how objects connect across borders, boundaries and difference
Thursday 20 January, 6:00pm - 8:00pm GMT, online presentation.
In this presentation, Bath Spa University's Dr Laura Purcell-Gates and PhD student Husam Abed will discuss Objects Without Borders, a practice-based research project that investigates the role of puppetry and object performance in connecting people across borders, boundaries and differences. The project draws on the knowledge and experience of people living on and between the borders and boundaries of society including refugees and people from deprived communities.
Performing Ecologies – 10 March 2022
'Performing Ecologies' – collective embodied arts practices
Thursday 10 March 6:00pm-8:00pm BST, online presentation.
View the recording of these presentations.
This CCRG artist talk brings together dance artists and scholars Olive Bieringa (NZ/NO) and Minou Tsambika Polleros (AT/UK) to discuss their work with dance and somatic arts processes as critical and collective practices of resistance and care in times of ecological crisis.
Olive Bieringa reflects on more than two decades of work with the BodyCartography Project which aims to engage with the vital materiality of our bodies and minds to create live performance that facilitates a re-enchantment of embodiment, relationship, and presence. They create dance in urban, domestic, wild, and social landscapes. Their work is rooted in experimental dance, somatic and socially engaged practice. Their current project, Resisting Extinction, offers practices for living and dying together on a damaged earth. It invites us to not only look forward but to look around and notice what we are losing, to hone our skills and practice embodied knowing to repair our relational field.
Minou Tsambika Polleros will introduce her work with the arts organisation art.earth and their upcoming symposium Sentient Performativities: Thinking Alongside the Human (2022). Her outdoor performance practice homing-in: radical capacities of the sensate is an ongoing work in outdoor natural environments that activates a mode of sensing - a Visceral Empathy - as a potentially remedial practice to the increasing symptoms of environmental apathy, increasing sensory deprivation, the intellectually thought and bodily felt separateness from the rest of the animate world. Her work with the art organisation art.earth creates a platform to investigate the manifold dialogues between the human and natural worlds. The 2022 art.earth symposium investigate how somatic practices can foster embodied ecological awareness and communication between the human and other than human worlds.
Biographies:
Olive Bieringa is a dance, performance and visual artist working at the intersection of social and creative practice, pedagogy, and healing. She is a teacher, and practitioner of Body-Mind Centering and a program director of Somatic Education Australasia. She collaborates with Otto Ramstad as the BodyCartography Project whose mission is to engage with the vital materiality of our bodies and minds to create live performance that facilitates a re-enchantment of embodiment, relationship, and presence. She is a doctoral candidate at the Theatre Academy, Uniarts Arts, Helsinki.
Minou Tsambika Polleros
As dance practitioner, choreographer and Social Sculpture practitioner, Minou has been researching the capacity of "visceral empathy" and embodied cognition as essential antidote to an increasing collective disembodiment and separation from an ecological self. She is developing practices for inner and outer homemaking, as processes that cultivate literacy in being viscerally empathetic with what is alive in and around the human experience. Minou is interested in an expanded perspective on the dance practitioner who is actively cultivating connective capacities and choreographic forms, essential in the endeavour to create an embodied system change in both environmental and social arenas. Minou is currently working as art.earth assistant director.
Minou has been a member of the Institute of the Study of Somatic Communication steered by Nita Little since 2019. She is passionate about her own arts practice and increasingly aims to create platforms for social, environmental and artistic practice dialogues.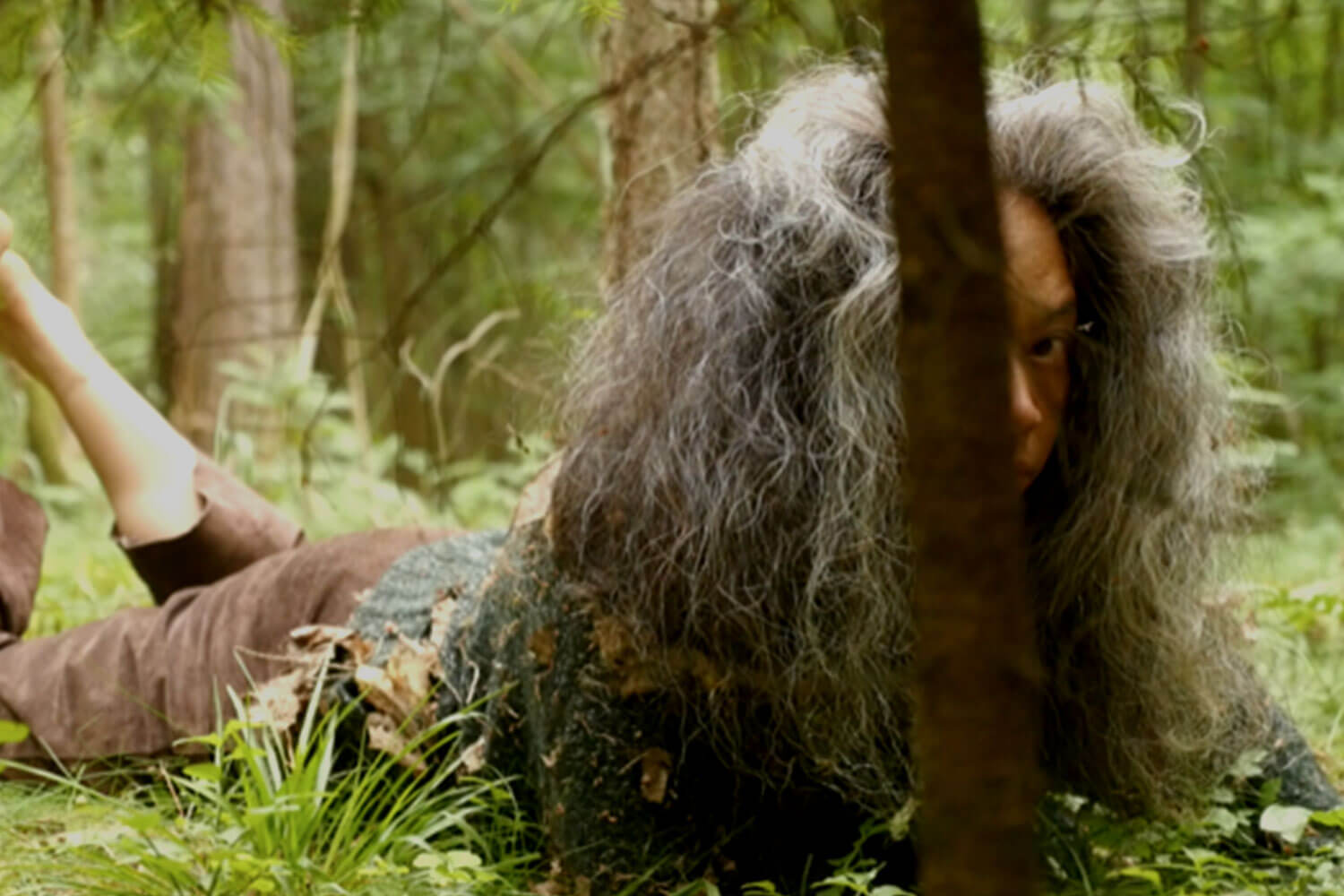 Image credit: BodyCartography "Resisting Extinction"; Performer: Hanna Filomen Mjåvatn; Photographer: Otto Ramstad
This is the Land – 22 and 23 April 2022
This is the Land at the Rondo Theatre, Bath, 7.30pm on 22 and 23 April 2022.
Find out more about This is the Land
What exists in the 'thin' places where the distance between the living and the non-living is closer?
Resisting narrative, This is the Land takes us on a mysterious journey of the British Isles and beyond – with its layers, sediments, joys, sorrows and weather!
The show explores the wild within us through quirky movement and dance, vocal-looping, atmospheric soundtrack and five shapeshifting performers.
Directed by Mary Steadman in collaboration with performers Leeza Jessie, Alice Barton, Xavier De Santos, Samuel De La Torre and Sofia Velez, with an original soundtrack by John Baggott.
A PhD practice-based research project, developed through the lens of Hauntology, this research has led to an investigation of the 'Eerie', as defined by the late cultural theorist Mark Fisher as something where there should be nothing, or, nothing where there should be something (2016). Through an embodied, interdisciplinary methodology, the practice aims to develop a dramaturgy of the eerie in devised performance.
The production has been supported through Bath Spa's QR funding and Bath Spa Productions.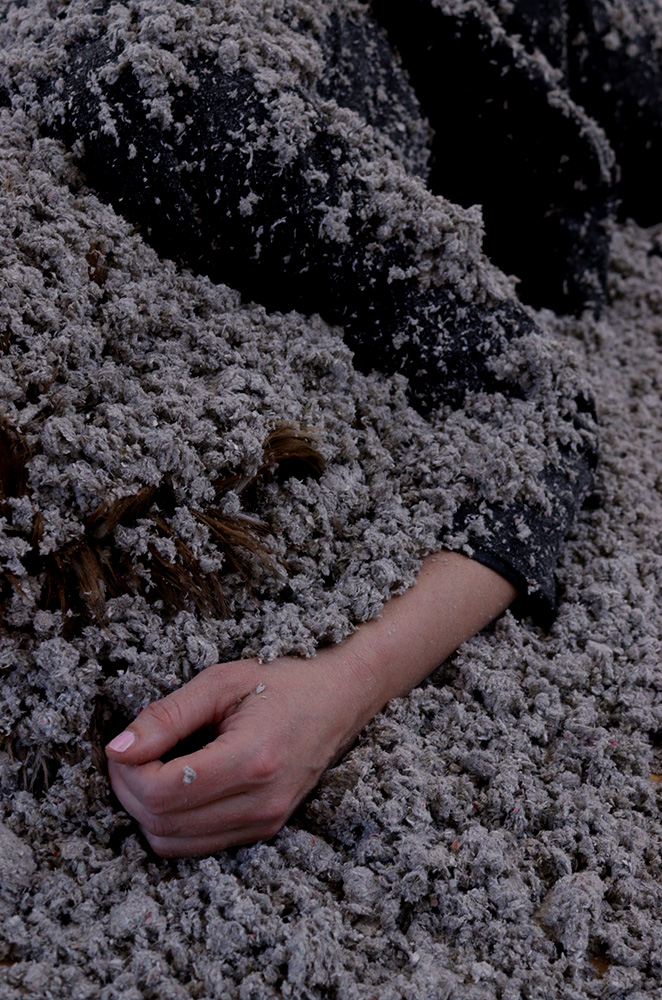 Photo credit: Xavier De Santos
Projects
Our researchers are engaged in projects that have been funded by organisations such as the Arts Council England and the National Lottery Heritage Fund.