This interdisciplinary research group explores the body as a source of creative material and notions of embodiment in cultural contexts
Creative Corporealities is an interdisciplinary research group that responds to a contemporary revision in notions of humanity, felt both viscerally and intellectually, for which the predominant answer is embodiment and creativity.
Who we are
We are practitioners and academics working across a wide range of disciplines, based at Bath Spa University, with research themes accommodated under the banner of the Centre for Cultural and Creative Industries. Creative Corporealities concerns itself with embodiment as a source of creative practice, with its own causalities and politics. We develop and observe disciplinary practices that engage and affect a body that is generative of creative processes.
We are also on the steering group for the Research Centre for the Environmental Humanities, representing performance and arts research.
Events
There will be a series of presentations by members of the Creative Corporealites research group and outside guest speakers. These will take place in October/Novemmer 2020. These are supported by Bath Spa University Quality Research funding.
Unless otherwise stated, our events are free and open to staff, students and members of the public. Our public lectures are likely to be of broadest interest, while research seminars are intended primarily for staff and postgraduate students
For further information about our events, please contact group co-convenors Mary Steadman and Thomas Kampe.
Events and performances
Below are a series of presentations by members of the Creative Corporealites research group and outside guest speakers, supported by Bath Spa's Quality Research funding. Please also see our Past Events page for an archive of these performances.
Unless otherwise stated, our events are free and open to staff, students and members of the public. Our public lectures are likely to be of broadest interest, while research seminars are intended primarily for staff and postgraduate students.
'RE: Moving Whiteness – decolonising the field?'
Thursday 29 Ocotber 2020, 6-8pm. Online event: bookings via Eventbrite.
Panel discussion with Dr Funmi Adewole (De Montfort University), Dr Kene Igweonu (Middlesex University, Jasmine Stewart (London), Dr Omar Yousaf (Bath Spa University) and Professor Thomas Kampe (CCRG Bath Spa University).
This CCRG panel discussion responds to current critique on the dominant whiteness in the Performing Arts professional and academic sectors. The aim of event is to open up a space for conversation, understanding and inspiration in relation to decolonising our field, curricula and institution. The event welcomes the recent open letter to UK Theatre, Dance and Performance Studies 'WHITE COLLEAGUE LISTEN!' which raises urgent questions re discrimination and marginalisation of black and global majority colleagues and students in the field as a springboard for discussion and urgent action.
Dr Kene Igweonu is Deputy Dean (Research and Knowledge Exchange) for the Faculty of Arts and Creative Industries at Middlesex University. He is a leading scholar of international theatre and somatic practices. He retains an on-going interest in actor and performance training, directing, Black British theatre, theatre and performance in Africa and its Diaspora, as well as issues of identity in performance and performance theory. Dr Igweonu's research and practice interests also extend to the Feldenkrais Method in health and performance practices. He is the president of the AFRICAN THEATRE ASSOCIATION (AFTA).
Dr Funmi Adewole is a dance practitioner with a background in African dance drama, improvised dance and movement research. She is a Senior Lecturer in Dance at De Montfort University, Leicester. Her research interests include dance and cultural citizenship and the practice of dance of Africa and the Diaspora in professional contexts. She was awarded the 2019 Dance of the African Diaspora Lifetime Achievement Award by One Dance UK, the national body representing the dance sector.
Dr Omar Yousaf is a Senior Lecturer in Applied Social Psychology at Bath Spa Univerisity and member of CCRG. He is an experimental social psychologist, Indian classical musician, and hip-hop dance teacher and choreographer. Currently, his research is in social and personality psychology, the psychology of music, mindfulness, religion, creativity, and emotional intelligence.
Jasmine Stewart is a Sheffield-born actor of Jamaican heritage. She is an established actor in national stage and TV contexts with leading roles in Line of Duty and Emmerdale.
Professor Thomas Kampe works in the Bath School for Music and Performing Arts of Bath Spa University and co-directs CCRG with colleague Mary Steadman. German born, he lives in North London and worked for over 25 years in Holocaust reconciliation arts contexts. Between 2002 and 2012, he coordinated the dance programme at London Metropolitan University with a focus on inclusive, accessible and culturally diverse practices. His research interest is in the field of Critical Somatics.
Embodying the Dead: Writing, Playing, Performing. Gary Winters and Claire Hind
25 November, 6-8pm. Online event: bookings via Eventbrite.
When we die our bodies return to the earth. When you see me landing on the road kill what goes through your mind, do you suffer sickness? Do you choose to go back to the earth wearing a love heart on your necklace? I am still for a moment, you have time to take a snap shot - would you consider me dead or alive? Where do ideas come from? They come from within the rotting flesh of a dead black cat. The fly.
Gary Winters and Claire Hind offer a performance talk of trash readings relating to their latest book Embodying the Dead, featuring the troubadour of darkness and the voice of a fly. We will discuss the practice of intermedial performance that reflects upon, remembers, personifies, and re-imagines the dead.
Gary and Claire's work also considers how artistic mediumship allows for different art forms speak to one another under the captivating spell of play.
They explore the qualities of deadness found in:
Writing of Texts for Live Art
Durational Performance
Dramaturgy of walking
Stop Motion Animation
Neon installation
Virtual walks during the times of Covid-19
Gary Winters has over 20 years' experience of creating and presenting cross-artform projects nationally and internationally. Predominantly working in live art and public engagement he is Co-Artistic Director of the celebrated company Lone Twin.
Claire Hind is an Associate Professor in Theatre and Performance at York St John University where she runs the MA in Theatre and Performance. Claire's collaborative practice with the artist Gary Winters under the name 'Gary and Claire' offers a range of diverse performance and audience experiences.
About the Book
Where do we find the dead? Do the dead appear in our dreams? What is it like to play dead?
This book is an exciting exploration of the relationship between death and play in performance. Exploring a range of artists and creative disciplines that remember, personify and re-imagine the dead, it playfully unpacks the psychoanalytic concepts of the Death Drive, Desire and the Uncanny as a way of thinking about performance. Embodying the Dead draws on work of Gary Winters and Claire Hind and the various qualities of deadness found in their projects. The authors' work includes live art, theatre, installation, Super 8mm film, walking arts practice and durational performance. This book includes scripts and scores of their performances, original creative texts, interviews with internationally renowned artists and a series of practice-led research tasks to support readers creating their own imaginative performance work.
Reviews:
Embodying the Dead is unique in its deep reflection on the performance practice of the writers. The tasks for artists are innovative and well-written and the distinctive character of the book is its overall readability, humour and informal tone. – Anna Fenemore, University of Leeds, UK
This original and engaging piece of work explores the role of death and the dead in Gary and Claire's performance work in an illuminating approach that interweaves critically informed reflections on psychoanalytical concepts with play theory. – Karoline Gritzner, University of Graz, Austria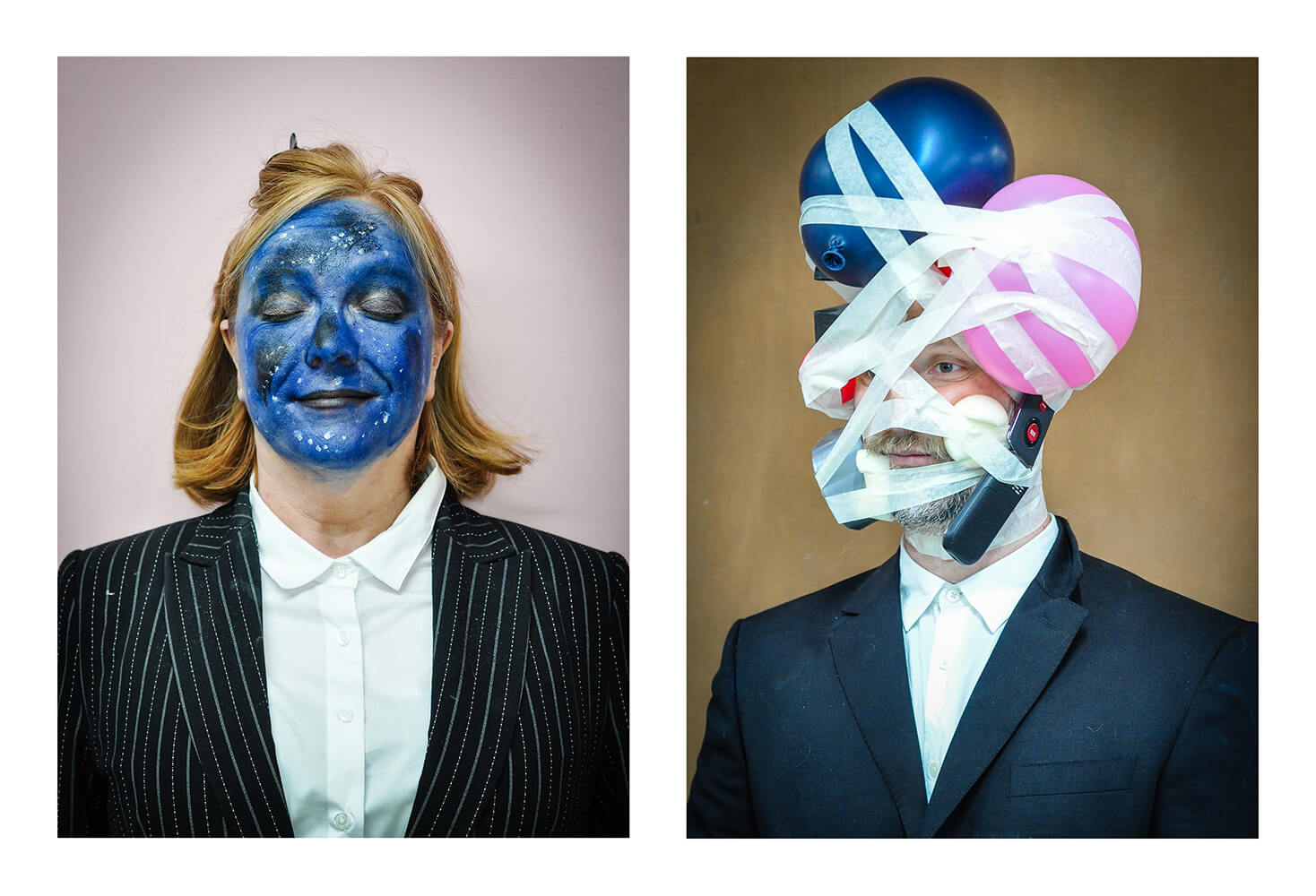 One Lost Stone
5 July 2020
Professor Thomas Kampe is continuing to collaborate with professional partners Pascal Theatre Company, directing the Heritage Arts project One Lost Stone. Initially developed as a guided tour around the Novo Cemetery in Mile End London, the project has now been revisioned and redesigned as an interactive website including videoworks and photo material designed by Kampe, verbatim, archive and scholarly material, as well as readings by actors and sound compositions by composer Ronen Kozokaro, to create a living history presentation on Sephardi Jewish Heritage in England.
It has been reviewed as 'a magnificent multi-layered, deeply researched, and imaginatively presented piece of work' by the Society of Theatre Research, and is featured in their latest NEWS section on their website.
Projects
Our researchers are engaged in projects that have been funded by organisations such as the Arts Council England and the National Lottery Heritage Fund.