Postgraduate Research Art
The School of Art, Film and Media has a vibrant and committed Postgraduate Research community.
We have regular points of contact with supervising teams and also come together as a community through the Art Research Centre, associated research groups and, importantly, as a cohort.

We foster discussions and share research through regular forums and more relaxed drop in sessions. Our researchers are invited to share papers and projects and to discuss and develop their research ideas, supported by a richly focussed, friendly, and nurturing environment.

Within the School of Art, Film and Media we have excellent dedicated technicians and workshop facilities, opportunities to exhibit and develop the work and, most of all, the support to enable our researchers to make the most of their artistic research and its impacts.
There are key application dates available on the university website as well as funding and cost information. Before submitting an application it is advisable to contact Professor Stephen Dutton, Director of the Art Research Centre, (s.dutton@bathspa.ac.uk) or Dr Michele Whiting, Higher Degrees Tutor (m.whiting@bathspa.ac.uk) to discuss the research opportunities available and your developing ideas.
Current postgraduate researchers
Lydia Halcrow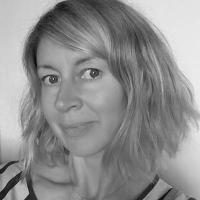 Project title: A thousand intertwinings: an exploration of embodied artistic processes made in collaboration with an estuarine landscape and its vibrant matter.
My practice-based PhD explores the entangled complexities of place through a case study of the Taw Estuary in North Devon. The artwork is created through a series of embodied processes fostering slow walking as a disruptive methodology.

Central to the project are notions of the entangled nature of our bodies in this and every place, the residues of our increasingly troubled human relationships with(in) our landscapes, and forming other ways of knowing, being and recording place that prioritises touch over sight.

The project has taken up Tim Ingold's invitation to 'follow the materials', in response to Deleuze and Guattari's 'matter-flow'. So that these material encounters with Jane Bennett's vibrant matter of the Taw, have formed collaborative and non-hierarchical modes of being and working with the estuary.

I position the artwork in relation to Springgay and Truman's Counter Cartographies, offering alternative material maps of this place that record the traces of human imprint and debris encountered in the everyday, at a point of rising seas and looming climactic tipping points. Working collaboratively with the estuary's vibrant matter, the artwork offers other ways of being, knowing and recording, through slow, embodied processes, as a method of close attunement.
Ghost Nets (Strandline), Carbon transfer on Somerset satin
Lydia Halcrow is an artist and researcher. She was recently awarded the Burton Environmental Artist Award and her work is held in public and private collections in the UK and Internationally. She has an MFA in Fine Art and is in the final stage of a Practice-Based PhD in Fine Art linked to Environmental Humanities.

lydiahalcrow.com
Anna Kot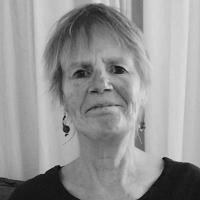 Working project title: An examination of the elements and processes involved in a painting and exploration of how they effectively work together, reflecting the transitional space between the artist's inner reality and the outer world.

With particular reference to abstract art, this study is an exploration into the duality of structural, intentional mark making and the intuitive or instinctive components of artistic practice. The research will examine how both are required for effective communication, as well as how in combination the two distinct modes indicate the Transitional Space (Winnicott, 1971) between an individual's inner self and the social world. The research will investigate how the artwork is created in this space, being informed by the creator's intention and subjective reality while drawing on the use of a shared objective code or systems of symbols, therefore enabling it accessible to the viewer while remaining true to the artist's intent.
This investigation requires an understanding of both the artist's thinking and the compositional components used to manifest this, as well as an exploration of the interaction between them. To demonstrate the pertinence of this interplay, consideration of other artists' processes of creation and work is included as well as drawing on my own practice. Therefore, although being practice led, this investigation includes discussion and interviews with other artists. It incorporates commentary and analysis of works; gathering information regarding the underlying intent, the decisions made, the awareness of these and how the work demonstrates the process. Alongside this syntagmatic analyses of the individual constituents of an image, and how they are combined, is used to explore and compare what is expressed and how a finished piece is understood.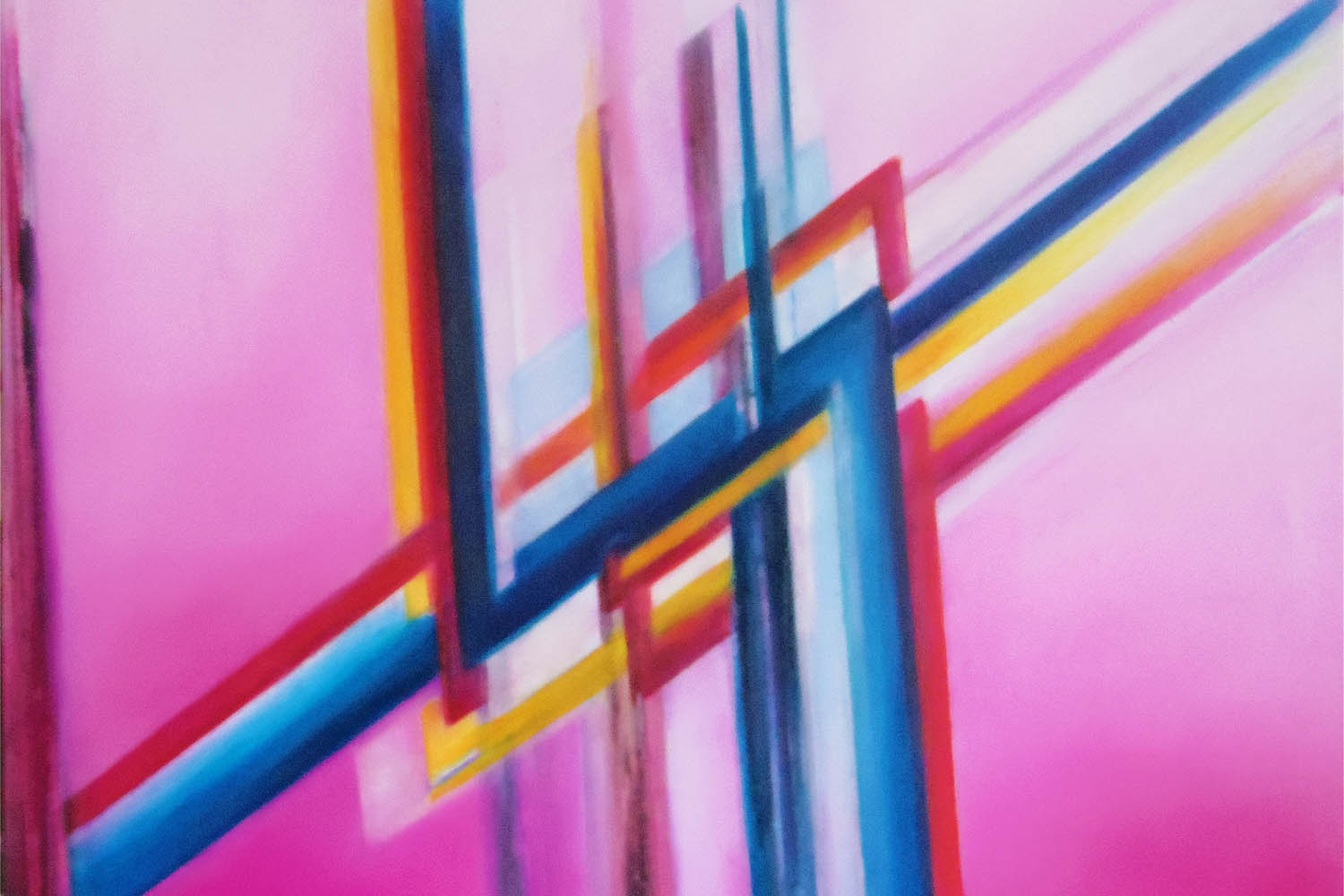 Lockdown 2
Having worked as a paediatric Speech and Language Therapist for many years, Anna Kot has in-depth knowledge of language and communication. Her previous work included developing training packages to enhance the language learning environment in pre-schools and she completed an MSc investigating the therapeutic impact of parental involvement. She brings these interests to her now full-time art practice.
Her paintings and photography reflect an interest in the structural layout of images and the nuances and possibilities behind these. Kot completed an MFA in 2019. She is involved in various community organisations and curates the annual Bath Open Prize.
Melissa Mahon
Project title: Seeing is Believing: an investigation into photographic depiction, as used within Contemporary Art Practice.
In the digital era what constitutes a photograph is constantly being embellished and eroded. This practice-based research project explores the photograph as both a medium and an object.

Balancing César Romero's comment that "the camera never lies" (1959), with Amalia Ullman's "people still like to be lied to" (2016), my work explores what the photograph can, may, and does depict. I remain intrigued that we trust our eyes over our other senses.
Using analogue and digital, I have examined elements of construct within the photograph, making extensive use of 'made to be photographed' models of varying sizes. I have also used drawing and early process photography to gain a deeper understanding. Working digitally, and embracing all feelings of uncertainty and not knowing, I have extended my own understanding of the medium, creating work which exists between figurative and abstract.

Acknowledging that photography is in a post-medium condition, ever mutable and existing in an expanded field, has led me to realise that existing definitions are no longer apt. My anticipated contribution to new knowledge will be a definition that encompasses the medium, the digital, and the index.
Home
Melissa Mahon lives, works and studies in Bath. Situated within the broad realm of photography, her work tries to unpick the complexities of the photograph, both analogue and digital. She previously studied science, was a picture restorer, and has always taken many photographs. She began her PhD study at Bath Spa University in 2014.
Tom Mence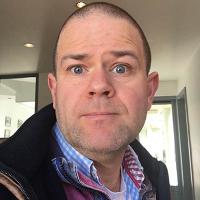 Project title: A Provocation of Painterly Representation; How do Paintings Represent in an Atemporal, Image-Laden, Western Society?
My research involves questioning how our perception of images, and our recognition of the iconography of images can lead to multiple layers of meaning by changing the type, scale, and material of a painting using a hybrid of different painterly styles, mark making and manners. Specifically, how might it be possible, by altering and playing with these elements, to clarify some of the idiosyncrasies of painterly representation, and help refine the relationship between what I see and what I know?
David Joselit writes, "Painting from Impressionism onward represents a spirited investigation into how marks, or gestures, occupy the space between subjects and objects, or between persons and things. The historical and philosophical task of modern painting is to remap and reorder these relationships" (Ammer M., et al, 2016: 169). The aim of my research is to clarify and develop new knowledge of how, by remapping and reordering these relationships, paintings are able to represent within the current post-industrial, post-modern, post-pandemic, post-truth, image-led, media-obsessed, and internet-reliant culture.

In doing so I hope to successfully perform a theoretical cataract operation on myself and in turn find ways to make paintings which are able to refine how we see.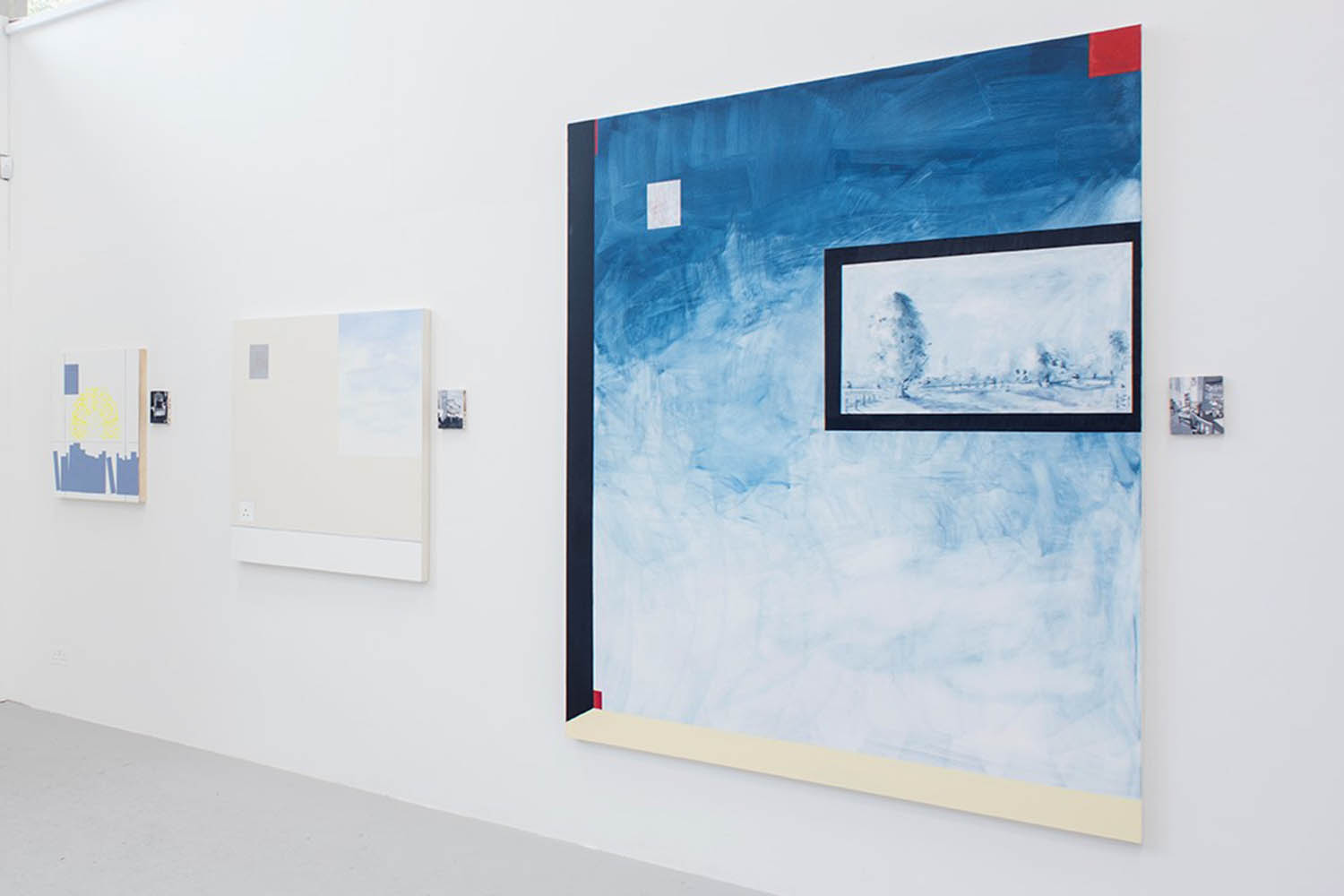 In 2015 Tom Mence fulfilled his long-held wish to continue his painting studies by enrolling on the MFA at Bath School of Art.

Using as primary source material an extensive library of "aide-memoire" photographs collated during his fifteen-year role as a probate valuer for a firm of provincial auctioneers, his practice and research (after a somewhat circuitous route) eventually led him to consider and meditate on the construction of painting itself whilst taking a considered and analytical approach to the nature of representation, specifically painterly representation.

He is now examining these ideas further through his PhD studies.
Simon Packard
Project title: Ice, Offal: Why ask a Photographer to draw? Making Without Marking
My research project aims to identify the benefits to Level 3-5 students of a stand-alone Drawing Day within the curriculum. Or, outside the general curriculum, as an additional day set-aside, free from the normal criteria and units of marking. This would be a whole cohort working day. Evidence gathered from case study interviews and a substantial digital archive from 2012 - 2018, with over 1500 students taking part in 52 Drawing Day projects, suggests long-term creative and employment benefits, at least 4 years after college, for those who participated.

The research project also looks at the use of bespoke spaces not only for formal Life-Drawing but for expanded drawing including performance and explores why I felt it necessary to design such a non-Specialist domain. I look at similar 'other' spaces in education such as The Third Space at Cardiff College of Art 1973. Making such spaces available for Non-Art and Design learners, such as Games Design students as well as the public, via recreational classes such as Evening Classes, I document how these spaces have helped students learn in ways normal studios would not allow for.

There are a number of projects amongst the 52 tried during 2012-18 that are suitable for non-art school locations. The evidence suggests that these expanded drawing projects have proved to be both learning tools and devices for those that don't draw and enrichment activities in the workplace and beyond. Whether at school or at work, these projects have value not only for up-skilling but enhancing well-being.

My most recent research involves looking at the historic spaces or 'other spaces' that have often been at the heart of Art Schools and fostered other ways of both teaching and learning. The Third Space at Cardiff College of Art in the 1970's is such a space. I designed The Drawing Room at Stroud College which proved essential in allowing for a new way of learning to happen. In this space, students were encouraged to write and draw on the walls.
Students encouraged to draw on the walls of the Drawing Room at Stroud College
Yu Sheng Ho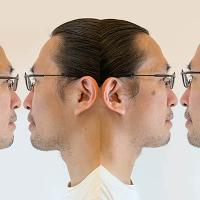 Project title: The Dark Side of the Projected Screen - Matter of the Gap in-between Double Frontality

This practice-based research project mainly explores the question 'what is a projected screen?'. Focusing on the question of the screen's ontology, this project considers the screen as having the potential transformation beyond its apparent configuration: a 2-D surface that receives light from a projector within a space that surrounds this surface. By seeing the projected screen as having a 'body,' which implies a sense of position and orientation, I will introduce such a surface that can somehow alter the projection's intrinsic orientation through its material opacity and semi-transparency. By exploiting two sides of one screen, of what might be called an ontological double, the 'body' of the screen is not only investigated as a one-sided surface to reflect or to support the projected imagery but also a two-sided surface.

I claim that this surface acts to divide, transform or multiply the projection into two identical but somehow asymmetric doubles. From this approach, there seems to be a gap, or more specifically a void that is between the two sides of one screen. By proposing that the screen (as double) could constitute a gap, or void in-between, my hypothesis is that the screen ontologically has, what I call, a dark side. This dark side of the screen, I claim, also has a hidden frontal. This means that the location of the projected-image is not necessarily fixed on its apparent frontal but rather in a nomadic state of being indeterminate, at least, awaiting the viewer's gaze to perceive and cognise. In this sense, the screen seems to play a more crucial role to be bound up with not only the light of the projection, in a physical sense, to reflect or be penetrated, but also the images of the projection in a perceptual sense.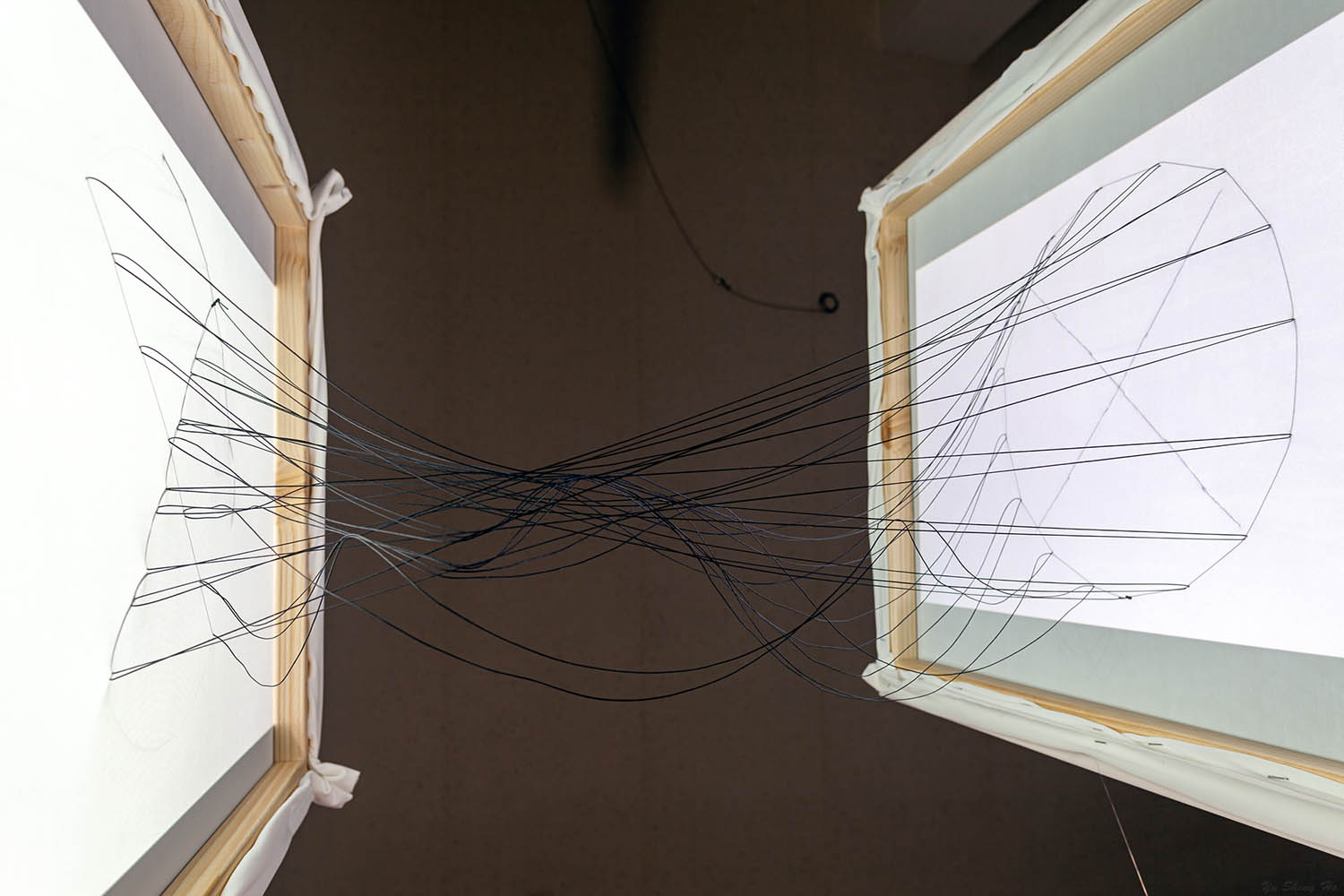 OX, 2020-21
Within my practical and research approaches in the development of any artistic praxis, I feel somehow anxious to designate an identity to reflect or unfold my biographical or professional information, especially in a linguistic format. If the role of my own identity is like a temporal frontal of screening, the matter of the gap hidden in-between this gesticulation is probably more interesting than what I could enunciate myself. In this regard, the uncertainty to cognize or categorize my own identity is probably the most pertinent to this query. Through making/writing, the unknown is my motivation to go between or beyond.
Sally Wetherall
Project title: Every Contact Leaves a Trace: An investigation into the potential of ceramic and print process to extend understanding of the temporal, material and transient in landscape.
My PhD research explores the potential of ceramic and print processes to further understanding of the formation of landscape, developing knowledge of landscape through making, and knowledge about ceramic process through landscape exploration. The research investigates the capacity of ceramics, photoetching and photography to understand materiality, temporality and memory, as embodied within the Mendip landscape of Litton, where I live.

My engagement, through photographic processes, with light, weather, season, shadow and transience, and engagement with earth, ground, buildings, the archaeological and the temporal, through the material of clay and ceramic process, seeks not to represent, but rather to present an accumulation of processes found within landscape, assigning "primacy to processes of formation as against their final products'' (Ingold 2014: 182). The research also explores the capacity of studio and workshop practice to be analogous to processes of landscape creation and temporality.
Concomitant with this technical, material and conceptual research is a reflective, written examination of my embodied presence in landscape. This is shaped by my understanding of transience, loss, and dislocation - engendered by a peripatetic childhood. This 'otherness' or outsider status underpinning my fascination with, and sensitivity to, what makes place; my wish to belong in a place and perception of the current precariousness and fragility of this place - the ancient domestic landscape of Litton. Through my intimate knowledge of a small section of landscape, I hope to create an "aperture: a space through which the world (can) be seen…" (Kavanagh in Macfarlane 2015: 62-63).

Interweaving technical and material investigation - archaeological, historical and narrative research and embodied understanding of a particular landscape - I ask how research methods can enable understanding of a living landscape and whether such awareness and knowledge has the potential to reanimate and re-enchant.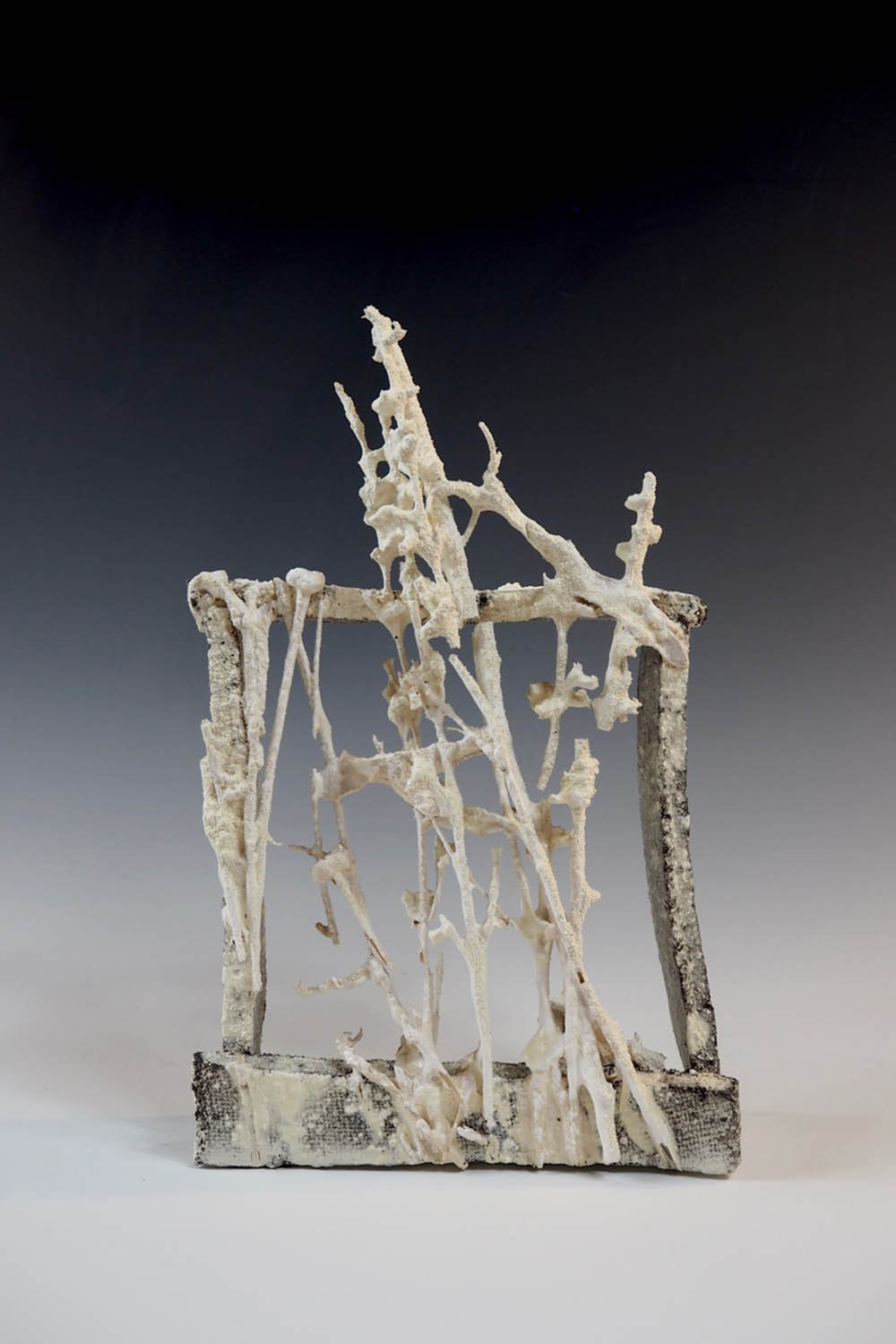 Aperture Series, 2020
Sally Wetherall completed a degree in History at Durham University, a PGCE in Art Education at Cambridge, and a Masters in Ceramics at UWIC before beginning her PhD at Bath Spa University. She was previously a teacher of Ceramics in Cheltenham and London, Artist in Residence at Harrow School, London, and has exhibited work in galleries in the UK and France.
Masthead image: Melissa Mahon - The Shipwrecks