Journalism and Publishing
BA (Hons)
Undergraduate degree - single honours
UCAS codes: Institution B20, Course J120 or S175 (with professional placement year)
Key facts
Award

BA (Hons) Journalism and Publishing

School/s

Writing, Publishing and the Humanities

Campus or location

Newton Park

Course length

Three years full time, or four years full time with professional placement year.
UCAS codes

Institution Code: B20
Course Code: J120 or S175
Campus Code: A,BSU
Entry requirements
We accept a wide range of qualifications for entry to our undergraduate programmes. The main ones are listed under 'Typical offers' in the main column below. For combined courses, please check both subjects. If your qualification is not listed, please email admissions@bathspa.ac.uk with your specific details.
Become a journalist for the twenty-first century and tell the stories that matter with our publishing and journalism degree.
Develop a stunning portfolio of digital journalistic writing from environmental campaigning to lifestyle features.
Gain high-quality work experience with major media companies and student magazine Milk.
Build skills for a career in the creative sector, including digital marketing, audience analysis and compelling copywriting.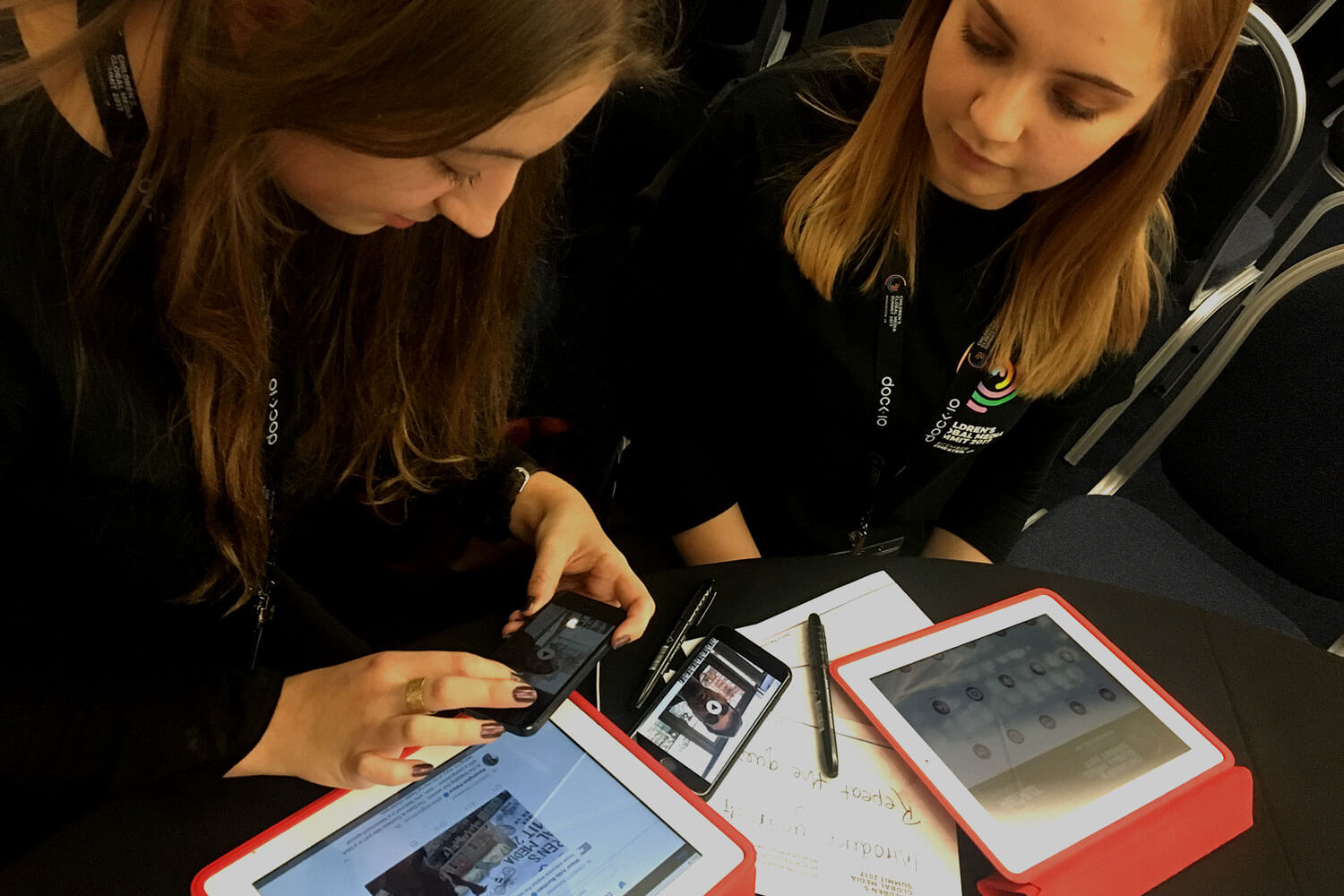 "We were enormously impressed by the enthusiasm, skill and ingenuity of this talented team."

James Bridgeman, BBC Social Media Editor
This is an exciting time to be a journalist. With digital storytelling at the heart of contemporary reporting, stories are now told across a range of platforms and the industry is being transformed to meet the challenges and opportunities of the digital age.
We aim to develop a new generation of highly-skilled, pro-active and agile creatives with a nose for a story. You'll understand the power of image and video content. You'll develop a range of research approaches to give your work originality and depth.
You'll have opportunities to work on journalistic briefs and digital social campaigns for a wide range of organisations, as well as live reporting at events such as TEDx and the Historical Writers' Association Awards. You'll enjoy our unique campus, surrounded by wildlife and a beautiful 18th-century landscape, perfect for social media nature stories or collaborations with our wildlife conservation students to share environmental stories.
This flexible journalism course is designed to let you focus on your interests and passions across a range of areas including fashion, environment, science, entertainment, sports and politics. You'll play to your strengths, whether in news and investigative features, consumer and independent magazines, or creative campaigns across social platforms.
With industry-standard facilities and specialist workshops in print, digital and live content, we aim to ensure that you graduate as an expert in publishing software and digital production techniques, along with a strategic approach to creative content development.
You'll also get specialist journalistic insights through the CORQ Brand Briefings, access to key industry resources such as Nielsen Bookscan sales data, the BookMachine online industry community and Society of Young Publishers South West events, some of which are hosted at the University.
---
Open Days
Get a taste of university life – come to one of our Open Days.
---
"The skills and industry knowledge that the Publishing course gave me were invaluable."

Rosie Maynard, BA (Hons) Publishing with English Literature. Now Digital Executive Editor, Marie Curie.
"Bath Spa is exceeding expectations by comparison with other UK Higher Education Institutions with publishing programmes."

External Examiner 2016/17.
What you'll learn
Overview
This course combines hands-on journalistic and publishing experience with a critical understanding of global media industries and audiences - the context in which you'll work.
You'll learn to use industry-standard software, with opportunities to develop your abilities in image use, video, digital production and collaborative, project-based working.
The flexibility of the course enables you to tailor it to suit your interests and ambitions - you can choose to spend more of your time on either journalism or publishing elements.
During the course, there are many opportunities to gain high-quality work experience with leading international media companies such as the BBC, Penguin Random House, individual TEDx events and a wide range of local and regional news, magazine and digital content companies.
You'll leave with a wide range of transferable skills, and a stunning portfolio of journalism and innovative publications relevant to the area of the industry in which you want to work.
Course structure
Year one
We'll teach you the core skills of journalism: concise, meaningful and accurate writing and solid desk research skills. Fast-turnaround deadlines will get you used to quickly assessing and distilling information.
You'll experiment with different types of content and take creative risks to make exciting, new, innovative publications. You'll be introduced to the contemporary global media industry, learn how to edit your work, and produce publications using industry-standard software.
Year two
Alongside enhancing your writing skills and learning how to develop original research material, you'll explore digital storytelling techniques for multiplatform journalism and social media campaigns. These might include photography, video, podcasting and live creative content-making for major events on Twitter and Instagram.
Optional modules allow you to focus on specialist areas, both practical and theoretical, such as international journalism, data journalism, science journalism, and publishing skills for social enterprise and charity work.
Year three
You'll gain a solid grounding in the latest digital publishing techniques. With the expert guidance of tutors, you'll plan and create your own journalism portfolio and undertake a substantial individual project tailored to your interests and career plans.
Optional modules offer specialisation in areas such as digital content strategy, magazines, investigative journalism, and lifestyle and entertainment journalism. Specialist careers coaching is provided within the course to help you land a job in your area of choice.
How will I be assessed?
You'll be assessed by practical and creative coursework, including portfolios of your writing, multiplatform journalism and publications, essays, reflective commentaries and reports. In some modules you'll share your work through short, informal presentations.
How will I be taught?
You'll be taught through creative workshops, skills labs, seminars, one-day challenges, reporting days, and lectures.
A wide range of visiting journalists and media publishers will offer insights from the front line of contemporary journalism.
Ongoing tutor feedback and workshop exercises will help you to develop your work to a high level.
You'll learn to be adept at project management, whether for a particular story you are working on, or for a larger project.
Throughout the course, you'll work to briefs set by your tutors or industry collaborators, or your own negotiated briefs.
Course modules
This course offers or includes the following modules. The modules you take will depend on your pathway or course combination (if applicable) as well as any optional or open modules chosen. Please check the programme document (below the main image on this page) for more information.
Year one (Level 4) modules
Introduction to Journalism
Journalistic Research 1
Introduction to Editing and Production
What's the Story?
Create Lab
Media Today
Year two (Level 5) modules
Digital Storytelling
Journalistic Research 2
The Independent Magazine
International Journalism
Journalism Portfolio
Science Journalism and Publishing
Social Enterprise
Professional Placement Year
Year three (Level 6) modules
Digital Publishing
Industry Project Research
Publishing Industry Project
The Magazine Business
Lifestyle and Entertainment Journalism
Digital Content Strategy
Television Journalism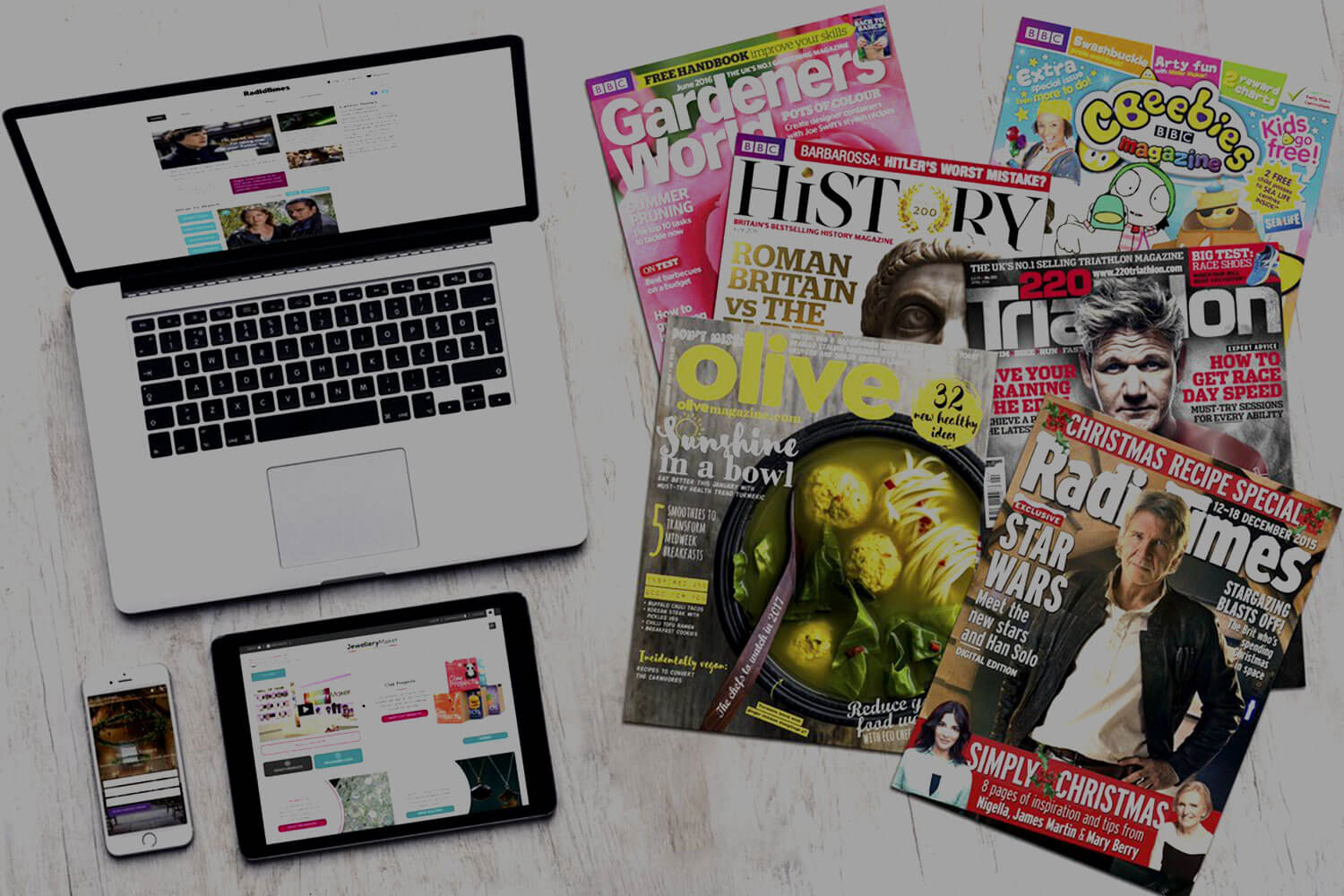 Opportunities
Fieldwork
You'll have the opportunity to participate in fieldwork across Journalism and Publishing modules.
Work placements, industry links and internships
We spend much time creating and negotiating high-quality work experience opportunities on your behalf with leading international media companies such as the BBC, Penguin Random House and individual TEDx and X Media Lab events, alongside a wide range of local and regional news, magazine and digital content companies.
During your course, you'll have the opportunity to work on live projects and collaborations. You'll also be able to contribute to multiplatform student magazine, Milk, and be part of the vibrant Publishing and Journalism Society, which holds workshops, talks and social events throughout the year.
Specialist careers coaching is provided within the course to help you land a job in your area of choice. We support applications for a range of paid internships and work with industry contacts to develop internship and work experience opportunities for students.
Careers
We have an excellent track record in helping students gain graduate level jobs.
Journalism and publishing skills are extremely transferable, enabling you to work in a wide range of additional professions including publicity, social media marketing, digital content development, web editing and brand development.
Publishing graduates have been employed in a variety of roles, including Digital Editor, Production Assistant, Publications Officer, Digital Marketing Coordinator, Social Media Executive and Project Manager. Graduates have been employed by major publishing companies including:
BBC
Future Publishing
Taylor & Francis
Penguin Random House
Immediate Media.
Professional placement year
Overview
This optional placement year provides you with the opportunity to identify, apply for and secure professional experience, normally comprising one to three placements over a minimum of nine months. Successful completion of this module will demonstrate your ability to secure and sustain graduate-level employment.
By completing the module, you'll be entitled to the addition of 'with Professional Placement Year' to your degree title.
Preparation
Before your Professional Placement Year, you'll work to secure your placement, constructing a development plan with your module leader and your placement coordinator from our Careers and Employability team.
How will I be assessed?
On your return to University for your final year, you'll submit your Placement Portfolio, detailing your development on your placement.
Facilities and resources
Where the subject is taught
Journalism and Publishing is taught on our Newton Park campus. You'll have access to a wide range of excellent facilities, including:
Resources
As a Journalism and Publishing student, you'll benefit from:
The latest specialist software, as well as print and publishing equipment including digital cameras, iPads and booklet makers
Experienced technical demonstrators to support you
Free online resources to increase your software expertise through LinkedIn Learning
Free equipment hire with SISO, Bath Spa's equipment loan system.
Fees
Please note: Students from the EU, EEA and Switzerland are not generally eligible for the UK (Home) fee status. Please refer to the international student rate. Irish citizens and those granted Settled status under the EU Settlement Scheme are eligible for UK (Home) fee status. There are also other circumstances where this may apply: See UKCISA for more information.
UK students full time
2021/22 Entry
Course fees
| | |
| --- | --- |
| Year 1 | £9,250 |
| Year 2 | Published Jan 2022 |
| Year 3 | Published Jan 2023 |
2022/23 Entry
Course fees
| | |
| --- | --- |
| Year 1 | Published Jan 2022 |
| Year 2 | Published Jan 2023 |
| Year 3 | Published Jan 2024 |
2023/24 Entry
Course fees
| | |
| --- | --- |
| Year 1 | Published Jan 2023 |
| Year 2 | Published Jan 2024 |
| Year 3 | Published Jan 2025 |
International students full time
2021/22 Entry
Course fees
| | |
| --- | --- |
| Year 1 | £14,925 |
| Year 2 | Published Jan 2022 |
| Year 3 | Published Jan 2023 |
2022/23 Entry
Course fees
| | |
| --- | --- |
| Year 1 | Published Jan 2022 |
| Year 2 | Published Jan 2023 |
| Year 3 | Published Jan 2024 |
2023/24 Entry
Course fees
| | |
| --- | --- |
| Year 1 | Published Jan 2023 |
| Year 2 | Published Jan 2024 |
| Year 3 | Published Jan 2025 |
All students full time - with professional placement year
During the placement year, the fee is reduced to 20% of the full time fee. Otherwise, fees are the same as for full time study. This applies to UK, EU and International students.
Interested in applying?
What we look for in potential students
We're looking for creative students who are curious about the world - enthusiastic, pro-active and keen to discover relevant and engaging stories.
We're looking for people who ask questions, who are full of ideas and want to learn how to research and shape these into journalistic writing and lively publications.
Attention to detail and good basic writing skills are important, although we can help you improve these and become an effective and engaging writer.
Typical offers
We accept a wide range of qualifications for entry to our undergraduate programmes. The main ones are listed below. Applicants should demonstrate a clear interest in the subject of journalism and publishing in their personal statement.
A Level - grades BCC-CCC preferred.
BTEC - Extended Diploma grades from Distinction, Merit, Merit (DMM) to Merit, Merit, Merit (MMM) accepted in any subject.
T Levels – grade Merit-Pass (C+) preferred.
International Baccalaureate - a minimum of 27 points are required.
Access to HE courses - typical offers for applicants with Access to HE will be the Access to HE Diploma or Access to HE Certificate (60 credits, 45 of which must be Level 3, including 30 at merit or higher).
English Language Requirements for International and EU Applicants
IELTS 6.0 - for visa nationals, with a minimum score of IELTS 5.5 in each element.
Course enquiries
For further information about the programme or entry requirements, please email us at admissions@bathspa.ac.uk.
How do I apply?
Ready to apply? Click the 'apply now' button in the centre of this page.
Need more guidance? Head to our how to apply webpages.
Three year course
With placement year