Dr
Michael Sims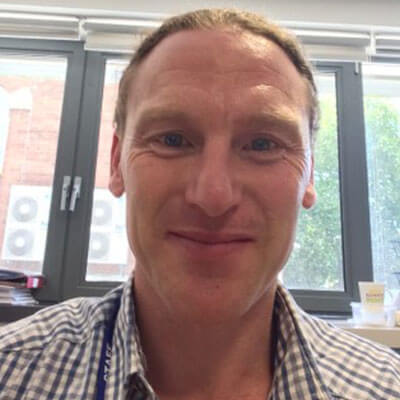 Personal statement
Mike is a trained and qualified psychotherapist and lecturer on the MA in Counselling and Psychotherapy. He completed his PhD in 2017, as a practitioner/researcher, studying the subjects of sexuality and adoption. Mike is an active member of the counselling and psychotherapy research circuit. He works closely with the British Association for Counselling and Psychotherapy (BACP) and chairs several workshops and presentations at their annual research conferences. He has also been a counselling/psychotherapy trainer since 2010, assisting students to gain a clear and competent foundational theoretical and practical grounding in person-centred counselling.
Mike has many years' experience working within the health professions. His early roles were in the criminal justice service and mental health services, facilitating and implementing therapeutic interventions and services. He has extensive experience working with client groups and arenas from all ranges, including children and young people, drug/alcohol users, mental health diagnosis, psychopathology, and the myriad realms of relational living. He also has a healthy clinical private practice, and enjoys assisting people to find clearer understanding and enhanced wellbeing to their lives, and "walking alongside them" in their journey of life.
Mike's main philosophical and academic interests are in social constructionism, postmodernism, zen Buddhism, existentialism, and relational theories. One of his main aims in life and passions is to continue developing and understanding the full range of "being human"; how this constitutes relational living and how we as humans can develop and create a "full human experience" and existence.
Academic qualifications
PhD in Counselling and Psychotherapy Studies – subject areas adoption and sexuality
BA (Hons) in Person-Centred Counselling and Psychotherapy
Diploma in Teaching and Learning.
Professional memberships
Accredited registered member of the British Association for Counselling and Psychotherapy (BACP).
Other external roles
Psychotherapist
Peer reviewer of Counselling and Psychotherapy Research (CPR) journal
Lecturer in Counselling and Forensic Psychology.
Areas of expertise
Counselling
Psychotherapy
Person-centred approach
Qualitative methodologies
Adoption
Sexuality.