Neil Glen
Academic Developer
Email: n.glen@bathspa.ac.uk
School or Department: Student Experience
Campus: Newton Park, Sion Hill and Locksbrook
Office: MH.2.09
Website: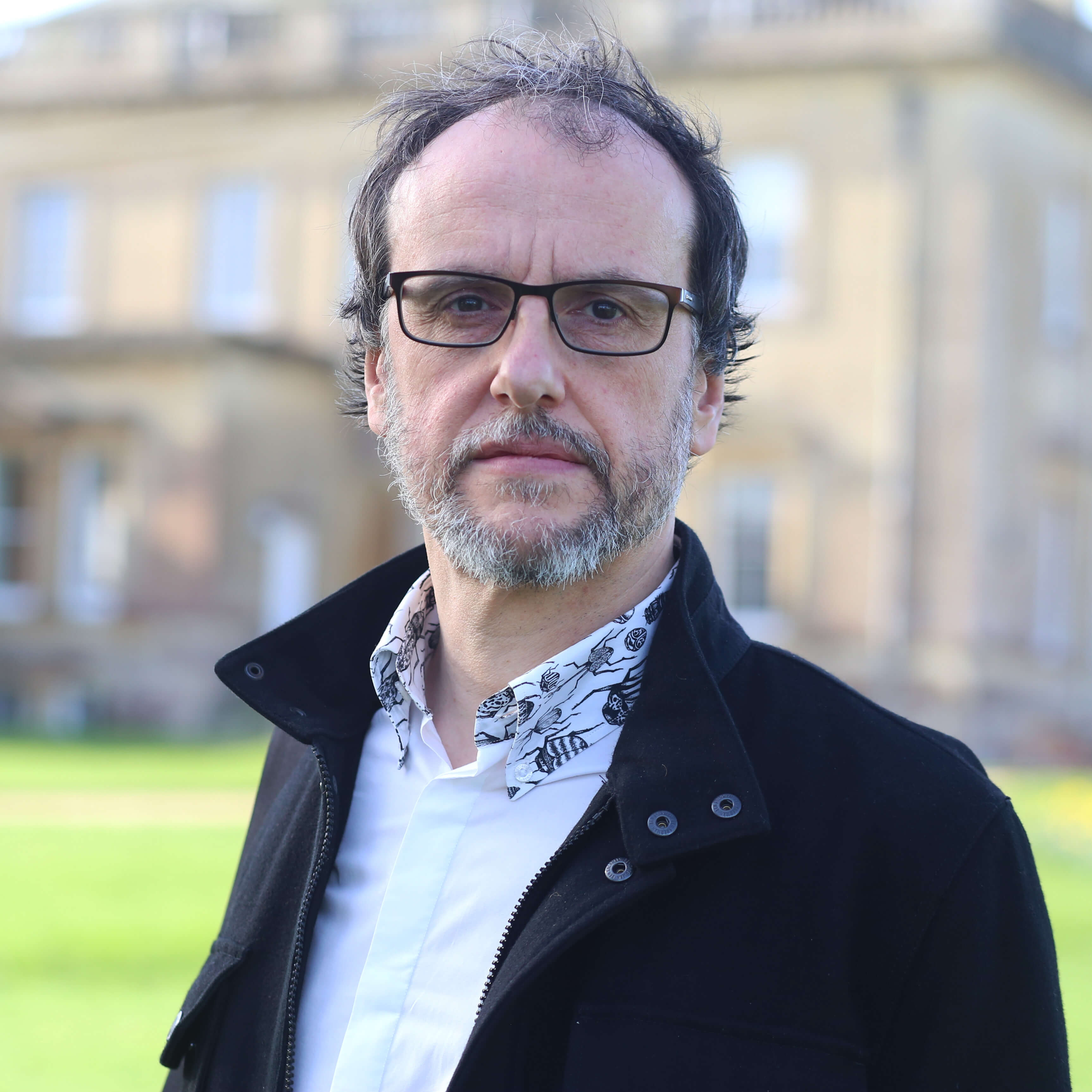 Personal statement
Neil is a Designer and Academic Developer for Bath Spa University, creating, developing and researching technology-enhanced learning experiences, to which he brings a design-led approach.
As an academic and researcher, Neil works across all subject areas and has developed new programmes at undergraduate and postgraduate level. He has also led several university-wide projects including redesigning the VLE and an 18 month HEFCE funded research programme exploring the affordances of mobile devices in a learning environment. At the core of Neil's work is the relationship between digital and physical environments in education.
Neil led the learning space design for the new university campus at Locksbrook Road, bringing a mobile-first approach to creating technology-enhanced learning for art and design practice.
For the Commons building at Bath Spa University's Newton Park campus, he designed MediaWall. Since its debut in 2014, MediaWall has been a place for artists, researchers, and students to explore rich media projects. From our staff and students to our global community of partners and alumni; choreography, dance, environment, filmmaking, photography, painting, drawing, coding and above all collaboration, come to fore whilst the technology recedes into the fabric of the building.
Neil has previously worked with various academic institutions including leading the business development for Northumbria University's outward-facing Design Research Centre and as a Senior Lecturer in Interaction Design at the Royal College of Art in London.
As a design consultant, Neil has experience of working across a range of disciplines, media and industry sectors. Founder and principal of nextdesign, a multi-disciplinary design consultancy established in 1992, Neil has collaborated with leading design groups such as IDEO, completed research for Apple Computers, Nokia, Transport for London, and developed luxurious things for Connolly Leather, Ferrari and Mulberry. Neil's work has been selected for inclusion in the Design Museum Permanent Collection and he received a D&AD Award for his work on the launch collection of luxury goods for Connolly London.
Academic qualifications
MA (RCA) - Royal College of Art, London
BA(Hons) - Northumbria University (formerly Newcastle Polytechnic).
Professional qualifications
Senior Fellow Higher Education Academy (SFHEA)
Professional memberships
Association for Educational Communications and Technology (AECT).
Recent professional updating
2011
Bath School of Art and Design: print and screen identity for BA (Hons) Contemporary Arts Practice.
2010
Developed prototype unit for Krstl, a new type of social-physical network, in action, the unit projects swirling content onto its lower hemisphere, which responds as people interact with it. The project was run by matter2media and based on the Pervasive Media Studio.
Other external roles
FASTECH is an ambitious JISC-funded project which pilots, evaluates and rolls out technology on whole degree programmes to improve student learning from assessment and feedback.
Neil Glen is a discipline leader for the programme for Bath School of Art and Design
Teaching specialisms
Programme Development
For the BA Graphic Communication, I developed new course content to raise students' awareness of designing for "non-print" outcomes - the approach is less about the technology and more about the engagement with a medium which constantly offers new challenges to designers.
Course Development
Lead development role, and acting course leader for BA (Hons) Three Dimensional Design: Idea Material Object until August 2011. The course is designed to be material agnostic and aimed at inventive, inquisitive people with a passion for making and with ambition to delight, amuse and intrigue.
Research
The overview of my research is to investigate the relationship between ubiquitous technologies and teaching and learning, questioning how such technologies can be used to explore and develop this experience. Blogging software, digital cameras and projectors, tablet computers and desktop technologies have been used to augment traditional methods of working and understand the barriers to development of new experiences.
Current scholarship
2013: Internal Pedagogical Research award 'Mind the Gap: Building Online Personal Archives' to develop critical thinking and learning skills, whilst enhancing subject specific information in Art and Design.
2012: Internal Pedagogical Research award to evaluate of the introduction of tablet computing in traditional undergraduate graphic design curriculum.
2011 - 2012: Internal funding award to develop a research facility for the exploration of Idea, Material, and Object and seek out collaborative and research opportunities.
2009: Internal Pedagogical Research award to research the opportunities for online peer review within Graphic Communication
Research and academic outputs