Robin Mukherjee
Lecturer - Creative Writing
Email: r.mukherjee@bathspa.ac.uk
School: School of Writing, Publishing and the Humanities
Campus: Newton Park
Website: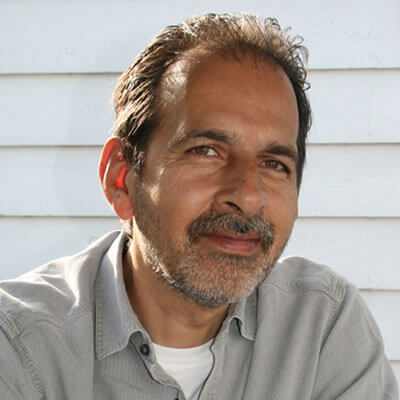 Personal statement
Robin's speciality is scriptwriting, which he teaches at Post Graduate and Undergraduate levels.
He has written extensively for television, radio, theatre and film. He has also written a book on screenwriting and a novel.
His first feature film, 'Dance of the Wind', won the Audience Prize at the London Film Festival. His most recent feature, 'Lore', has won numerous awards world-wide and was Australia's official entry to the Oscars.
His three part television series, 'Combat Kids' was nominated for a BAFTA.
Robin is interested in supervising students engaged in scriptwriting.
Academic qualifications
MA Critical and Creative Writing.
Professional memberships
Areas of expertise
Scriptwriting for television, theatre, radio and film
Novels.
Invited talks and guest lectures
Bath Literary Festival Workshop, June 2017
Guest Lecture, Staffordshire University, October 2016.
Research and academic outputs