Toby Smith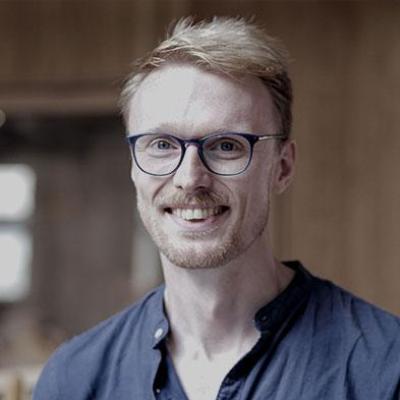 Personal statement
Toby Smith is a Lecturer on the BA (Hons) Architecture course at the Bath School of Design. He is a designer, educator, researcher, and registered architect. Sustainability is integral to Toby's ethos. With a holistic approach, covering issues from behavioural change to circular design and creative reuse, he believes that buildings should inspire a more considered relationship with the world around us.
As a practising architect, Toby specialised in research-driven projects with sustainability at their heart. With Hewitt Studios, his work was recognised through numerous accolades. The multi-award winning Brunel Centre won Education Project of the Year in the Structural Timber Awards (among others), while the K:Port Mobility Hub featured as a model Electric Vehicle Charging Hub in the RAC Foundation white paper and the Mayor of London's EV charging delivery plan. The small team also won BD Sustainability Architect of the Year, and were finalists twice.
Toby's academic interests are in storytelling, psychology and behaviours in relation to the built environment. This has taken the form of installation art works – such as Redcliffe Future Way, which involved collaborations with several authors – and conference lectures – such as Can Stories Save Us? for Radical Architecture Practice for Sustainability (RAPS) 2022 Eindhoven: Radical Entanglements.
Academic qualifications
BSc (Hons) (RIBA Part 1) in Architecture from the University of Bath
MArch (RIBA Part 2) in Architecture from the University of the West of England
PGCert (RIBA Part 3) from the University of Bath
Professional memberships
Architects Registration Board (ARB)
Other external roles
Visiting critic/ tutor in architecture at the University of the West of England
Areas of expertise
Architecture
Sustainable design
Engineered timber frames
Integrated renewable systems
Behavioural change
Situationist art
Storytelling and spaces