Forest of Imagination uses creativity to transform urban spaces in an effort to change lives, communities, cities and economies
Forest of Imagination works in partnership with Bath Spa's Centre for Cultural and Creative Industries. It explores creative place making through temporary transformation of familiar city spaces and creative social engagement. It seeks to emphasise how everyone can engage in a conversation about imagination and creativity by contrasting the idea of the natural with the urban, encouraging fresh perspectives on lived environments, and revealing the collaborative and creative ecology of the city in a new and engaging ways.
It works in partnership with local business and civic authorities to realise the collective ambition of making a difference in the city of Bath.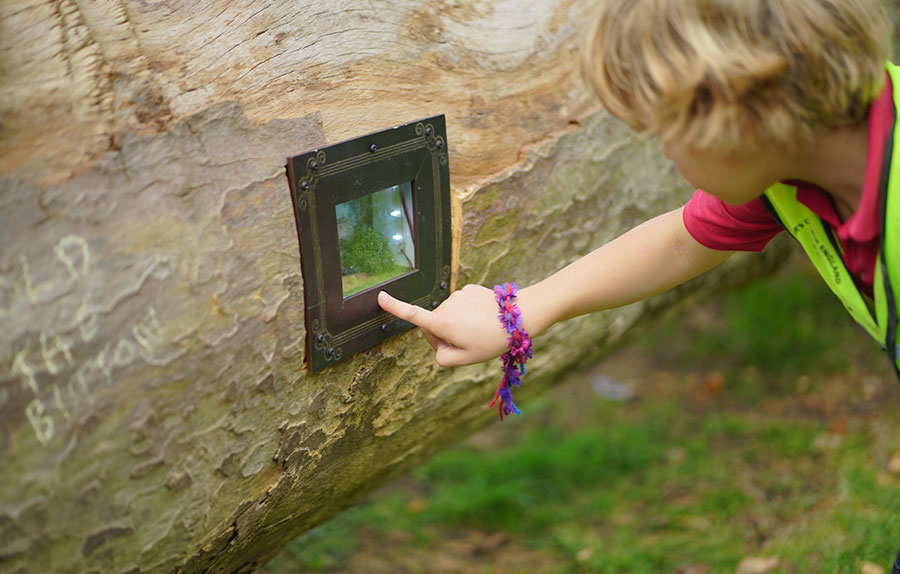 "Forest of Imagination offers an immersive experience that is inspired by nature and encourages adults and children to enjoy their own imagination and creativity. The event is a showcase for Bath as a hotbed of innovation and artistic exploration."

Penny Hay
Key participants
The project was co-founded by Grant Associates and House of Imagination (formerly 5x5x5=creativity), working in partnership with Bath Spa University, Feilden Clegg Bradley Studios, Herman Miller, RSA and Imaginnovation.
Colloborators include Holburne Museum, The House of Fairytales, Martyn Ware, Tomas Saraceno, Piers Taylor, National Trust, Bristol Zoo, Buro Happold and Bath Abbey, whilst the list of partner schools and colleges grows each year.
Key funders include the Arts Council, Herman Miller Cares, Grant Associates, Feilden Clegg Bradley Studios and RSA.
Interested in our work?
If you are interested in getting involved with Forest of the Imagination, or have questions, please get in touch with project coordinator Penny Hay (p.hay@bathspa.ac.uk), or visit our website.