Holly Brimson travelled to Kenya to collect data for her dissertation, with the aid of the International Travel Fund from Bath Spa University. Here's what she learned...
This February I was fortunate enough to travel to Kenya with the aid of the International Travel Fund from Bath Spa University to collect my dissertation data on rural to urban migration in Kenya. This incredible opportunity gave me the chance to collect my primary data and experience a week in the life of another country.
On 15 February 2020 I travelled from Devon to Heathrow to catch the first of two flights to Jomo Kenyatta International Airport, Nairobi. Luckily, with no known cases of Covid-19 in Africa at this time, all flights were scheduled to go ahead.
After arriving in Nairobi and a couple of hours' wait, it was time to get the short domestic flight from Jomo Kenyatta to Kisumu International Airport. It was here that I was met by the lovely, smiley faces of Fredrick and Josiah, family friends that I have known for fourteen years. Due to this family link I have always had an interest in Kenya, however it was the 'Migration: Identity, Belonging, Citizenship and Security' module in the second year of my Human Geography course that sparked my interest in migration. From this initial interest, I was able to come up with the topic for my dissertation.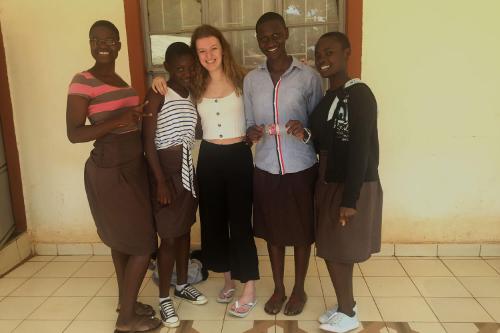 My research
A month before my trip, I emailed a survey over to Fred and Josiah, asking students about their views of migration and if they wished to migrate to urban areas, as well as finding out which of their family members had already done so. I received 140 responses.
Whilst in Kenya I undertook semi-structured interviews with the students, asking similar, but more in-depth, questions.
I also spoke with villagers and teachers who had migrated in the past, and asked whether their perceptions of migrating matched their experiences – among a whole host of other things.
Learning about the culture and experiences of life in Nairobi and Mombasa (among many other urban settlements) was absolutely incredible and I am so fortunate to have had that opportunity.
When I first came up with my dissertation idea, I had planned to conduct interviews via video call, but being able to talk to everyone face-to-face really enriched the data I collected. It would have been doable, but not quite the same, over my laptop!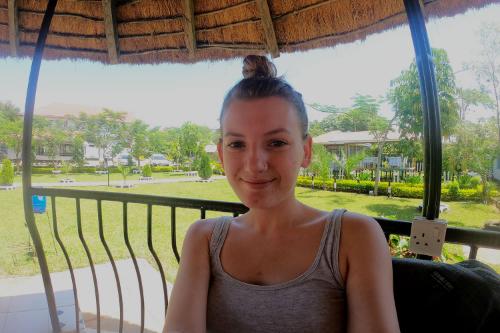 About the fund
As a Geography student, I have a passion for learning about different cultures and life in other countries and I feel so privileged that with the help of Bath Spa University I was able to do just that.
Applying for the International Travel Fund is a simple process: you say why you think you should be considered for an award, and what you could gain from it.
I would recommend applying if you are thinking of going abroad to collect data for your research, as I can't explain how valuable the trip was, in terms of my dissertation and also in terms of the experience. Thank you, Bath Spa!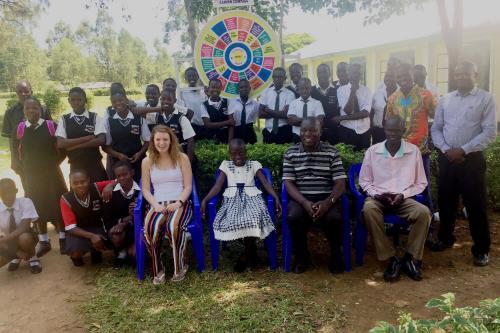 Watch Holly's video of the trip
Disclaimer: The Bath Spa blog is a platform for individual voices and views from the University's community. Any views or opinions represented in individual posts are personal, belonging solely to the author of that post, and do not represent the views of other Bath Spa staff, or Bath Spa University as an institution.