Design (Illustration)
MA
Postgraduate degree
Key facts
Award

MA Design (Illustration)

School/s

Bath School of Art

Campus or location

Sion Hill and Locksbrook

Course length

One year full-time.
Entry requirements
Entry requirements for our postgraduate courses vary. We're generally looking for a good honours degree or equivalent.
Some courses also require an interview or the submission of a portfolio of work.
Please contact our admissions team for more information: admissions@bathspa.ac.uk.
Create your signature visual language with our Master's in Illustration.
Develop your drawing practice through exciting professional illustration projects.
Learn from accomplished design professionals and receive excellent academic and technical support.
Benefit from dedicated studio spaces and excellent workshop and print facilities.
---
Due to Covid-19, we have made some changes to teaching and learning for the 2020-21 academic year: we have blended high-quality virtual engagement with in-person teaching on campus when possible. Blended learning will continue to some extent in the 2021-22 academic year and we will continue to keep the situation under review in light of ongoing Government guidance. If you're planning on joining us in September 2021 we will communicate with you about specific details of how your course is taught nearer the time.
---
This is a practical postgraduate course in Illustration, grounded in professional development and research. You'll produce illustration projects in a collaborative and creative environment, working with and alongside students of Visual Communication, Photography, and other Design and Fine Art specialisms.
You'll build a strong professional context for your practice, and receive excellent academic and technical support from specialist practitioners, technical demonstrators, designers, researchers, theorists, professors and lecturers.
On successful completion of the course, your increased confidence and abilities will be clearly evident in the portfolios you've developed, and you'll be ready to move into industry or to continue to further study.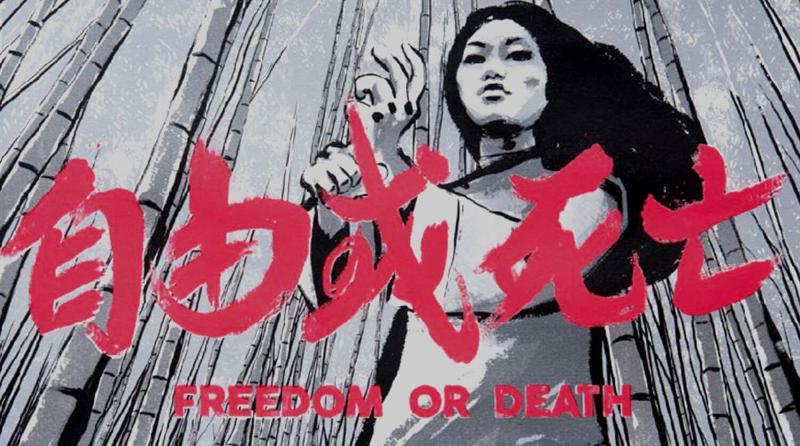 What you'll learn
Overview
Working alongside other postgraduate students from Textiles, Visual Communication, Graphics and Fine Art, you'll develop your own projects while undertaking practice-led research, theory and professional practice modules.
Specialist tutors and technicians will guide your progress, supporting you to create your own approach and make your outcomes more successful.
You'll use subject-specific studios and workshops and have access to specialist software and computers. Our excellent art and design library provides access to books, ebooks, magazines and periodicals and is supported by a dedicated team.
The year-long Design Master's culminates in a public exhibition. Our aim is for you to graduate with a broad, informed outlook, a genuine confidence in your abilities and the professional skills necessary to succeed in your chosen specialism.
Course structure
This Design Master's runs over one year and is divided into three trimesters.
Trimester one
We encourage playfulness and risk-taking, and ask you to respond to a range of instructions in ways that will allow you to interrogate how you work – without threatening your approach. Right from the start, you'll begin to gather primary and secondary research that will feed into your assessments. We introduce a range of key issues in design and communication practice and allow you to explore how your specialist approach relates to the wider field. You'll also begin to develop your professional practice skills such as marketing, social media, IT, collaborative working and exhibition installation.
Trimester two
Maintaining an experimental approach, you'll begin to narrow your focus. Academic staff will help you evaluate your development and refine your work to support the project outcome. You'll be encouraged to pay greater attention to the way in which your project functions and engages its audience. Technical staff will support you to bring your project to a level appropriate for the assessment submission.
Trimester three
A self-directed, double practice module leads to your final Degree Show. You'll establish a line of enquiry, working to a proposal of your devising, which positions your work within your specialist discipline. You'll work in the studio with increasing independence to produce a body of work that demonstrates your now advanced knowledge and understanding of your professional practice.
How will I be assessed?
Your progress is evaluated by formative assessment (throughout the duration of the course) and summative assessment (at the end of each trimester), through a mixture of exhibitions, verbal/visual presentations, research folders/blogs and written assignments.
How will I be taught?
You'll learn through lectures, talks, taught sessions, individual and group tutorials, and studio critiques and seminars.
Visiting lecturers, and seminars with external professionals and internationally renowned designers and artists, will help you determine where your current practice sits within the industry.
Our collaborative structure also means that you'll learn from each other – for instance, Illustration or Textiles students might engage in debates with Fine Art students.
Technical Demonstrators, who manage our workshop facilities, provide teaching and support across a wide range of subject specialisms. Your learning is also supported by specialist librarians.
Opportunities
Fieldwork
When permitted, Bath School of Design offers fieldwork opportunities throughout the academic year.
Careers
Careers opportunities encompass skills such as book illustration, graphic and digital design, research and teaching, and roles include:
Illustrator
Graphic Designer
Art Director
Multimedia Artist
Animator
Set and Exhibit Designer
Facilities and resources
Where the subject is taught
Our Art and Design courses are based at our Locksbrook Road and Sion Hill campuses.
You'll have access to:
New, purpose-built facilities, specifically designed to encourage creative cross-disciplinary encounters with other artists and designers
Specialist printmaking and digital print workshops, 3D digital processes workshop
Workshops: woodwork, metalwork, audio visual studio, silkscreen, etching and litho, sculpture casting and plastics, photography and photographic darkrooms.
Locksbrook campus
Locksbrook Campus is truly a unique and inspirational space, providing a state-of-the-art learning environment for you to flourish. Located next to the River Avon in Bath city centre, the open-plan building has technical workshops surrounded by open, flexible studio spaces, as well as large, open social areas.
Fees
Please note: Students from the EU, EEA and Switzerland are no longer eligible for the UK (Home) fee status. Please refer to the international student rate.
UK students full time
Course fees
| | |
| --- | --- |
| 2021/22 entry | £8,405 |
| 2022/23 entry | Published Jan 2022 |
| 2023/24 entry | Published Jan 2023 |
International students full time
Course fees
| | |
| --- | --- |
| 2021/22 entry | £15,685 |
| 2022/23 entry | Published Jan 2022 |
| 2023/24 entry | Published Jan 2023 |
Interested in applying?
What we look for in potential students
We're looking for energetic and self-motivated individuals who can work on their own but also see the value in working in collaboration with others. They should enjoy asking questions and solving creative problems.
Typical offers and subject-specific requirement
You'll need a good undergraduate degree in a design, visual communication or art specialism, or its equivalent in terms of learning or experience, and a good working knowledge of design, visual communication or art contexts.
Fundamentally, you'll be selected on your ability to thrive on this course, as demonstrated by your portfolio and interview.
How do I apply?
Ready to apply? Click the "apply now" button in the centre of this page.
Need more guidance? Head to our how to apply webpages.
Interview and portfolio guidance
Want to apply for this year?
Many of our postgraduate courses have a limited number of student spaces. To avoid the disappointment of the course being full, we recommend that you apply now.
Late applications (generally those made after 31 July) will only be considered if places remain on the course.
Need more information or still have questions? Contact us to discuss your situation.
Locksbrook Campus image credits: Chris Wakefield, Crescent Photography
Illustrated images: Luke Waller, MA Visual Communication