Marking the Space symposium
 Event 
Marking the Space: Immersion and Audiences
Wednesday 7 November, 2018

– Wednesday 7 November, 2018


11:00 AM – 4:00 PM


Bath Spa University, Newton Park campus
As live performance makers and creative digital technologists start to co-create new responses to live work for and with audiences, considerations of stagecraft, directing, writing and performance are shifting.
Marking The Space is a symposium exploring the issues around the relatively recent emergence of work made for live performance with digital creative technology. This event will provide a platform for the exploration of new ways of making theatre work, dialogue on collaboration, and ideas exchange for theatre practitioners, academics and artists.
This one day symposium will explore the evolving relationship between the writer and the audience where an immersive narrative is delivered by text and technology; how technology and performance can originate at the same place and the same time to make new pieces of theatre; and how pre-existing text can be reinterpreted and redefined by harnessing technology in production.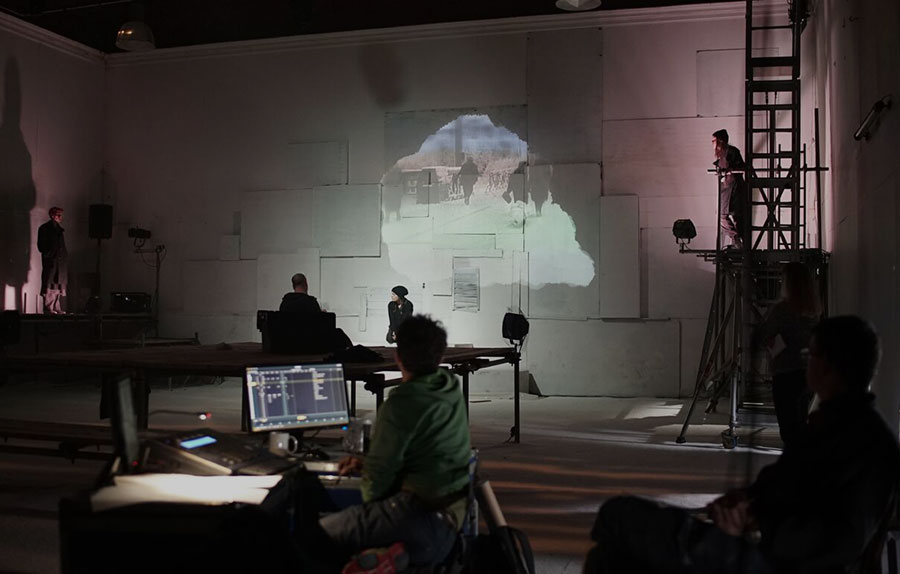 Our speakers
Our three speakers are in the vanguard of the thinking and making of work that investigates immediate and innovative relationships with audiences, artists and technological collaborators.
Katherine Jewkes
Katherine has worked with, amongst many others, the Pervasive Media Studio, the National Theatre of Wales, Manchester International Festival and The Space. She will be discussing the process behind making and writing original immersive theatre that harnesses digital technology to heighten audience experience.
Sarah Ellis
Sarah is the Director of Digital Development for the Royal Shakespeare Company. She will be discussing how existing text, such as Shakespeare's, can be reawakened and reimagined for an audience using digital technology.
Annette Mees
Annette is Head of Audience Labs at the Royal Opera House and founding member of the immersive company Coney. She will be presenting on considerations of the role of the audience when making an immersive performance.
Further particulars
The following tickets and rates are available to book via the button above.
20 free tickets for Bath Spa students: available on a first come first served basis
20 student tickets at £5
60 at £35 delegate rate.
You can find further information and travel directions to the campus here.
If you have any questions or queries, please don't hesitate to email Sharon Clark at s.clark@bathspa.ac.uk.