News 
Howard Hodgkin 1932 - 2017
Thursday, 9 March, 2017
Sir Howard Hodgkin, one of Britain's greatest artists and alumnus of Bath Spa University, has passed away at the age of 84. Sir Howard was first a pupil and then later a tutor at Bath Academy of Art in the 1950s. He was awarded an honorary doctorate by the University in 2012 for his outstanding contribution to British art.
As a tutor at Bath Academy of Art he worked alongside fellow painters Michael Craig-Martin, Robyn Denny, John Ernest and Adrian Heath and helped it become one of the most influential art schools of its time.
He was known for his bold paintings where he used abstract colour and forms to represent emotional moments, memories and experiences. His work is exhibited in galleries around the world and in 1985 he represented Britain at the Venice Biennale and won the Turner Prize. In 1992 he was knighted for his services to the arts.
Sir Howard remained a part of the Bath Spa community and enjoyed sharing anecdotes about his time at Corsham Court. The foundations of creativity laid by Sir Howard and his fellow artists at Bath Academy of Art are still at the heart of what we do today. We are grateful for their enduring legacy.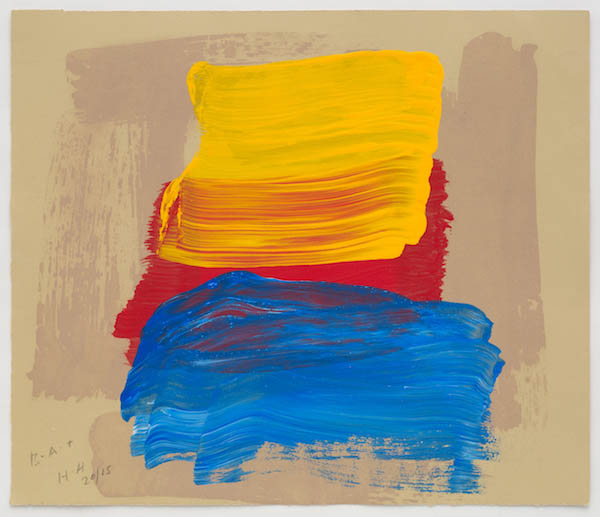 "Surprise Surprise"
(Courtesy Howard Hodgkin and Alan Cristea Gallery, London)
Image left: Mike Hoban