Ailsa Winton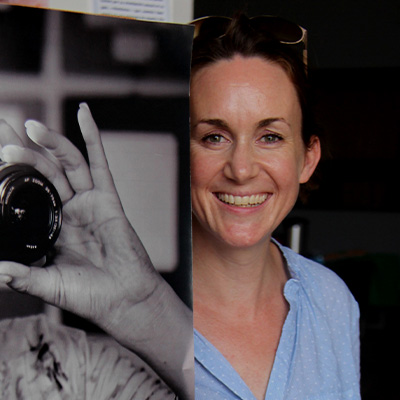 Personal statement
I am a social geographer, broadly interested in critical geographies of marginality and violence. Shortly after completing my PhD I moved to Mexico, where I was first based at the National Autonomous University of Mexico (UNAM) in Mexico City, and then at the Mexico-Guatemala border, working at El Colegio de la Frontera Sur in Tapachula where I stayed until returning to the UK in 2020.
My work has involved a range of research projects focusing first on violence-affected urban youth in Central America and Mexico, and more recently on issues around violence-based displacement in that region, particularly in relation to gender and sexual diversity. I am also interested in methodological innovation, and the dynamics and ethics of collaboration and co-creation in research.
Academic qualifications
PhD (Human Geography) Queen Mary, University of London. 2003
Areas of expertise
Urban Geography
Migration and Displacement
Global Development
Gender and Development
Research and academic outputs
book
Rojas Wiesner, M.L and Winton, A, eds. (2020) Contornos : historias de vida y trabajo entre Guatemala y México. Centro de Investigación en Ciencias de Información Geoespacial, A.C., Ciudad de México. ISBN 9786079831042
---
book_section
Winton, A (2019) ''I've got to go somewhere': queer displacement in northern Central America and southern Mexico.' In: Güler, A, Shevtsova, M and Venturi, D, eds. LGBTI asylum seekers and refugees from a legal and political perspective. Springer, Cham, pp. 95-113. ISBN 9783319919041
---
book_section
Rojas Wiesner, M.L and Winton, A (2018) 'Precarious mobility in Central America and southern Mexico: crises and the struggle to survive.' In: Menjívar, C, Ruiz, M and Ness, I, eds. The Oxford handbook of migration crises. Oxford University Press, Oxford, pp. 245-260. ISBN 9780190856908
---
book_section
Winton, A (2016) 'Violence, borders, and boundaries: reframing young people's mobility.' In: Ni Laoire, C, White, A and Skelton, T, eds. Movement, mobilities, and journeys. Springer, Singapore, pp. 131-149. ISBN 9789812870285
---
book_section
Winton, A (2011) 'Comunidad, estado y periurbanización: procesos e impactos sociales de la reubicación de asentamientos irregulares en la Delegación Tlalpan.' In: Aguilar, A.G and Escamilla, I, eds. Periurbanización y sustentabilidad en grandes ciudades. UNAM / Miguel Angel Porrúa, Ciudad de México. ISBN 9786074014310
---
article
Winton, A (2022) 'Queer mobilities and the work of messy survival.' Ethnic and Racial Studies. ISSN 0141-9870
---
article
Walker, M and Winton, A (2017) 'Towards a theory of the discordant border.' Singapore Journal of Tropical Geography, 38 (2). pp. 245-257. ISSN 0129-7619
---
article
Winton, A (2017) 'Cuerpos disidentes en movimiento: miradas sobre movilidad transgénero desde la frontera sur de México.' El Cotidiano, 202. pp. 115-126. ISSN 0186-1840
---
article
Winton, A (2016) 'Using photography as a creative, collaborative research tool.' The Qualitative Report, 21 (2). pp. 428-449. ISSN 1052-0147
---
article
Winton, A (2014) 'Gangs in global perspective.' Environment and Urbanization, 26 (2). pp. 401-416. ISSN 0956-2478
---
article
Winton, A (2012) 'Analysing the geographies of the 'transnational' gangs of Central America: the changing spaces of violence.' Investigaciones Geográficas, 79. pp. 136-149. ISSN 0188-4611
---
article
Winton, A (2011) 'Grupos violentos en Centroamérica: la institucionalización de la violencia.' Desacatos, 37. pp. 111-124. ISSN 2448-5144
---
commissioned_report
Winton, A (2018) Desplazamiento por violencia en el Norte de Centroamérica: historias de supervivencia. Informe 23, OBIMID, Universidad Pontificia Comillas, Madrid.
---