Dr
Andrew Bengry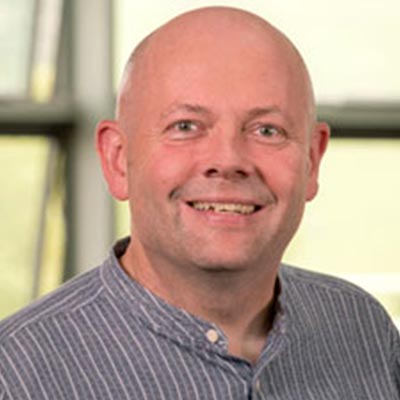 Personal statement
Andrew Bengry is a senior lecturer in Psychology at Bath Spa University. He has worked in higher education for over ten years and has held positions at the University of Bath, University of Southampton, National Centre for Research Methods (NCRM) and University of Birmingham.
His research interests are in youth and identity, and how culture contextualises and shapes social identification and identity construction processes. He has worked on projects that have investigated students' experiences of higher education, parental perspectives on the sexual socialisation of children, innovation in qualitative research methodology, meanings attached to music festivals, alcohol marketing and young people's drinking practices and alcohol and how motorcars are appropriated in the construction of young masculine identities. He is more broadly interested in qualitative research methodology and research ethics.
He has co-authored publications in a wide range of academic journals, including the International Journal of Social Research Methodology, Qualitative Research, Journal of Youth Studies, Sociology, Feminism and Psychology, Sex Education, European Journal of Marketing, International Journal of Drug Policy and Drugs: Education, Prevention and Policy. He has also co-authored book chapters, which have been published in edited volumes such as The Sage Handbook of Qualitative Methods in Psychology, Innovations in Youth Research, The Design History Reader, Festivalisation of Culture and Identity in the 21st Century: New Trends in Changing Times.
Teaching specialism
Social and Cultural Psychology.
Research and academic outputs
book_section
Bengry, A (2017) 'Accessing the research field.' In: Flick, U, ed. The Sage handbook of qualitative data collection. Sage, London, pp. 99-117. ISBN 9781473952133
---
Research and academic outputs
book_section
Griffin, C and Bengry-Howell, A (2017) 'Ethnography.' In: Willig, C and Stainton Rogers, W, eds. The Sage handbook of qualitative research in psychology. 2nd ed. Sage, London, pp. 38-54. ISBN 9781473925212
---
article
Griffin, C, Bengry-Howell, A, Riley, S, Morey, Y and Szmigin, I (2018) ''We achieve the impossible': discourses of freedom and escape at music festivals and free parties.' Journal of Consumer Culture, 18 (4). pp. 477-496. ISSN 1741-2900
---
article
Szmigin, I, Bengry-Howell, A, Morey, Y, Griffin, C and Riley, S (2017) 'Socio-spatial authenticity at co-created music festivals.' Annals of Tourism Research, 63 (March). pp. 1-11. ISSN 0160-7383
---
article
Hayton, A and Bengry-Howell, A (2016) 'Theory, evaluation, and practice in widening participation: a framework approach to assessing impact.' London Review of Education, 14 (3). pp. 41-53. ISSN 1474-8460
---
article
McGinn, L, Stone, N, Ingham, R and Bengry-Howell, A (2016) 'Parental interpretations of "childhood innocence": implications for early sexuality education.' Health Education, 116 (6). pp. 580-594. ISSN 0965-4283
---
article
Hackley, C, Bengry-Howell, A, Griffin, C, Szmigin, I, Mistral, W and Hackley, R.A (2015) 'Transgressive drinking practices and the subversion of proscriptive alcohol policy messages.' Journal of Business Research, 68 (10). pp. 2125-2131. ISSN 0148-2963
---
article
Nind, M, Wiles, R, Bengry-Howell, A and Crow, G (2013) 'Methodological innovation and research ethics: forces in tension or forces in harmony?' Qualitative Research, 13 (6). pp. 650-667. ISSN 1741-3109
---
article
Hackley, C, Bengry-Howell, A, Griffin, C, Mistral, W, Szmigin, I and Hackley, R.A (2013) 'Young adults and 'binge' drinking: a Bakhtinian analysis.' Journal of Marketing Management, 29 (7-8). pp. 933-949. ISSN 1472-1376
---
article
Griffin, C, Szmigin, I, Bengry-Howell, A, Hackley, C and Mistral, W (2013) 'Inhabiting the contradictions: hypersexual femininity and the culture of intoxication among young women in the UK.' Feminism & Psychology, 23 (2). pp. 184-206. ISSN 1461-7161
---
article
Wiles, R, Bengry-Howell, A, Crow, G and Nind, M (2013) 'But is it innovation? The development of novel methodological approaches in qualitative research.' Methodological Innovations, 8 (1). pp. 18-33. ISSN 2059-7991
---