Dr
Anna Walker
Reader in Creative Enterprise and Innovation
Email: a.walker@bathspa.ac.uk
School: Bath Business School
Campus: Newton Park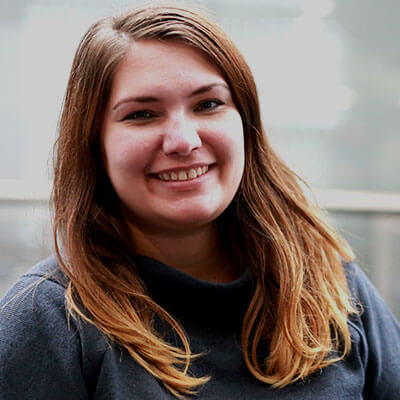 Personal statement
Dr Walker is Head of Business Development, overseeing the University's short course and Bootcamp provision, and its civic engagement activities. She has had a number of innovation-focused roles in academia and industry, most recently as Reader in Creative Enterprise and Innovation at Bath Business School.
Academic qualifications
PhD in Creativity, Innovation and Organisational Culture, Manchester Business School
MSc in Organisational Pschology, Manchester Business School
BSc in Pyschology, University of Surrey.
Professional memberships
Fellow of the Higher Education Academy

Member of the British Psychological Society.
Bath Spa employment
Other external roles
Member of the Innovation Caucus (a joint ESRC-Innovate UK initiative).
Areas of expertise
Creativity and innovation at work, including how this can be facilitated through:
Organisational culture

Recruitment

Training

Reward

Diversity

Measurement.
Research keywords
Innovation
Human Resource Management
Organisational Psychology


Conference contributions
Lu, L., Opara, V., Pomorina, I. & Walker, A. (2021). What do business students value in the emerging virtualisation of learning and teaching that is accelerated by COVID-19? A pilot. In: 2021 Developments in Economics Education, 1-3 September 2021, online.
Walker, A. & Harris, A. (2020). Nudging Donations Online: A Choice Architecture Approach during COVID-19. In: Institute of Fundraising 2020 Autumn Conference, 24 November 2020, online.
Walker, A. (2017). Measuring Innovation: Developing an Approach for a Service Organisation. Proceedings of the International Society for Professional Innovation Management.
Walker, A., James, A. and Batey, M. (2013). A new front end innovation measure: design, construction and initial findings. Proceedings of R&D Management Association.
Walker, A. and Batey, M. (2012). Do Creative Employees Experience Reduced Perceived Organisational Support? Proceedings of the International Society for Professional Innovation Management.
Walker, A. and Batey, M. (2012). Introducing a new measure of Creative Style: First findings in Relation to Perceived Organisational Support, Performance, Job Satisfaction, Organisational Commitment and Turnover Intention. Proceedings of the European Academy of Management.
Industry reports
Walker, A. (2020). How is COVID-19 Impacting Healthcare Innovation? A Summary of Interviews with 26 Managers. Report for the Association of British HealthTech Industries.
Practitioner articles/press contributions
Research and academic outputs
book_section
Walker, A and Derbyshire, P (2020) 'The role of HRD in developing capabilities for creativity and innovation at work: a multilevel approach.' In: Loon, M, Stewart, J and Nachmias, S, eds. The future of HRD, volume I: innovation and technology. Palgrave Macmillan, Cham, pp. 115-141. ISBN 9783030524586
---
book_section
Walker, A and Batey, M (2014) 'Taking a multilevel approach to creativity and innovation.' In: Reisman, F.K, ed. Creativity in business. KIE, London, pp. 112-128. ISBN 9781859242964
---
book_section
Batey, M, Walker, A and Hughes, D (2012) 'Psychometric tools in development - do they work and how?' In: Passmore, J, ed. Psychometrics in coaching: using psychological and psychometric tools for development. Kogan Page, London, pp. 49-58. ISBN 9780749466640
---