Dr
Charlie Tweed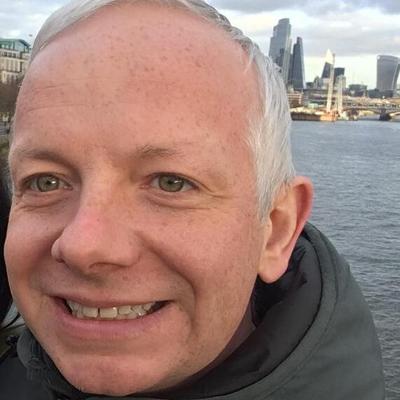 Personal statement
Charlie Tweed is the Postgraduate Coordinator in the School of Art, Film and Media, and the leader of the Digital Ecologies Research Group
He is a media artist and practice based researcher who lectures in digital media practice and culture. His performative, digital and video based works have drawn attention to the complex impacts of computational capitalism in terms of resource extraction, ecological destruction and the deployment of digital technologies to manage populations and environment. In his work he employs strategies of re-appropriation and speculative fiction, often taking on personas of anonymous collectives and hybrid machines, to outline subversive plans for enhancing and escaping control mechanisms and renegotiating relations with the non-human.
He has exhibited his works internationally with recent solo shows at public institutions including: The Stanley Picker Gallery, London; Spike Island, Bristol and Aspex Portsmouth. Group shows and film festivals include: Rencontres Internationales, HKW, Berlin; WRO Media Art Biennale, Poland; Nunnery Gallery, London; Meetfactory, Prague; Whitechapel Gallery, London; ICA, London, CCA, Glasgow and Zentrum Paul Klee, Switzerland.
He has also created performances and lectures for international conferences and events including Geologies of Value and Vestige, Kingston University; The Signal and the rock at Central Art Academy, Beijing and at Arnolfini, Bristol and Strata Conference, Aberystwyth University. He is the organiser of the Digital Ecologies symposia series at Bath Spa University, the first symposium was titled 'Digital Ecologies and the Anthropocene' and took place in 2017; the second symposium took place in 2019 titled Digital Ecologies II: Fiction Machines.
He has worked on a number of interdisciplinary sci-art projects including a collaborative project with scientist Dr Darren Logan at the Wellcome Trust Sanger Institute, Cambridge which was funded by a Wellcome Trust Large Arts Award and produced by Animate Projects, London. He also recently completed an industrial research fellowships at Bristol University's Life Sciences and Earth Sciences, developing a new film Notes From the Subsurface (2020), a new performance lecture and a solo exhibition as part of the EarthArt Initiative.
Academic qualifications
PhD - Kingston University, London
MFA Art Practice - Goldsmiths College, University of London
MA Electronic Media - Oxford Brookes University
BA (Hons) Fine Art - Oxford Brookes University
Teaching specialism
Media art
Digital media practice
Digital cultures & the digital image
Transmedia practice
Experimental filmmaking
Practice Based research methodologies.
Current scholarship
Current research focuses on:
Contemporary systems of control and their associated belief systems
Fictional methods and their potential as a strategy within critical practice
Environmental media and technological materiality
Non-human voices & hyper-empathy
Sci-Art collaborative practice.

Other external roles
Link Tutor for FdA Film and Media Arts Production and BA Lens Based Media, Weston College
PhD external examiner - Aberystwyth University, University of East London, Queen Mary University of London, UWE
Research and academic outputs