Coral Manton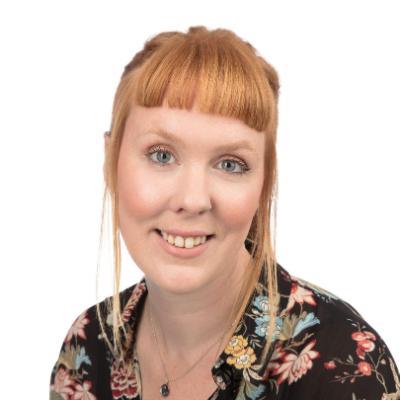 Personal statement
Coral Manton is a Lecturer in Creative Computing and Course Leader for BA Hons Games Development. She is an active artist-technologist and game developer who has worked in AAA, Indie, and Serious Games. She is a resident at the renowned Pervasive Media Studio in Bristol, her current research focuses on game design, playable media, digital heritage, immersive technologies and design activism.
A qualified curator, specialising in digital collections and exhibition design and with extensive experience in both gaming and digital heritage, Coral has worked with Birmingham Museums Trust, We The Curious and The British Library. She is interested in the application of Cloud and immersive technologies for exploring collections and has developed an interactive visualisation tool for Birmingham Museums Trust allowing users to explore the collection by creating constellations of interconnected objects with a 3D environment in VR and on the web.
One of Coral's key research areas is immersive technologies. She leads on VR Gaming in Creative Computing and has developed work for digital projection domes including a research residency at the SAT in Montreal. She is a Fellow of the South West Creative Technology Network for which she received funding to create an AR application exploring themes of Colonialism and Empire on the streets of Bristol in collaboration with Bristol Museum's Trust, residents of the Pervasive Media Studio and Prof Olivette Otele. As creative technologist for the award winning immersive theatre company, Raucous, Coral has worked with them to develop augmented reality experiences as part of CreativeXR, Magic Leap and Bristol+Bath R&D Expanded Performance.
Artistic applications of contemporary emergent technologies are a key research focus. Coral uses design activist methods aimed at creating better relationships between technology and people through activating communities in technology development. She is creative lead on Looking For The Cloud, a collaborative project with Eden Project Cornwall looking at the environmental impact of the internet. She is an advocate for women in technology and is co-founder of Women Reclaiming AI, a community developed feminist conversational AI voice assistant being developed by a community of more than 100 women through a series of participatory design workshops. This work has been exhibited as part of ARS Electronica, the Barbican AI: More than Human, MozFest and Birmingham Open Media. She spoke about Gender and AI at ITU - Budapest - a United Nations' specialised agency conference on information and communication technologies.
Coral is also a live coder. Regularly performing live coded music and visuals around the UK and internationally. Her work has been featured in BBC Culture, South By SouthWest, Blue Dot Festival and The Guardian. She performed and curated The British Library Lates Algorave which saw 800 people dancing to algorithms in the iconic British Library building in London.
Academic qualifications
BA Hons Fine Art
MA Animation
PGCERT Museum Studies
Teaching specialism
Creative Computing

Games Development

Creative Technology
Technology and Inclusion
Technology and Sustainability
Research and academic outputs
artefact
Manton, C and Aga, B (2021) Conversational AI (technology that talks) and speculative design activism (2018-2019) [REF2021 collection].
---
artefact
Manton, C (2021) Shared pasts: decoding complexity (2018-2019) [REF2021 collection].
---
other
Manton, C and Aga, B (2019) Women Reclaiming AI.
---