Dan Mifsud
Senior Lecturer, Product and Furniture Design
Email: d.mifsud@bathspa.ac.uk
School: Bath School of Design
Campus: Locksbrook Campus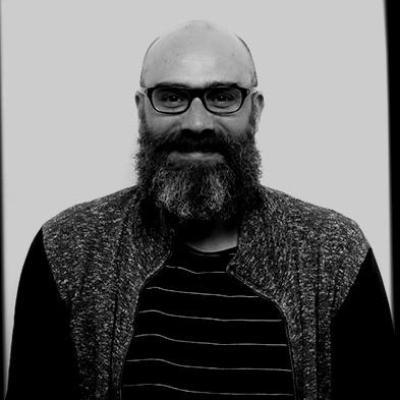 Personal statement
Dan Mifsud is a senior lecturer in Product and Furniture Design at Bath Spa University, and an associate lecturer in 3D Design at City & Guilds of London Art School.
Dan studied furniture design at London College of Furniture before gaining a B.Ed. in design education award by Exeter University. Consolidating his interest in narrative and socially engaged design, he graduated with an MA in Narrative Environments from Central Saint Martins.
As co-founder and co-director of the Palace Furniture Group, Dan has launched work at the Milan Furniture Fair, as well as exhibiting in the UK.
Dan was pathway leader for 3D Design at UCA, Farnham, having previously taught at Cornwall College, where he helped develop the Furniture Design and Making course and its transition to a Foundation degree. Since taking up his teaching post he has worked freelance for a number of national museums.
In 2011 Dan was commissioned by the V&A to produce an 'exploded' replica of an 18th-century French commode that told the story of production and craft. The commode and replica are on permanent display in the Dr. Susan Weber Gallery for Furniture.
Dan is a contributing writer for the V&A Conservation Journal and has co-written a number of articles for the publication. Returning to his earlier training in furniture and consolidating his interest in museums and cultural heritage he is now pursuing postgraduate study in object conservation.
Academic qualifications
MA Narrative Environments
Professional memberships
Other external roles
Associate lecture in 3D Design at City & Guilds of London Art School