Emma Jakins
Sustainability Coordinator
Email: e.jakins@bathspa.ac.uk
Department: Sustainability Team / Estates
Campus: Newton Park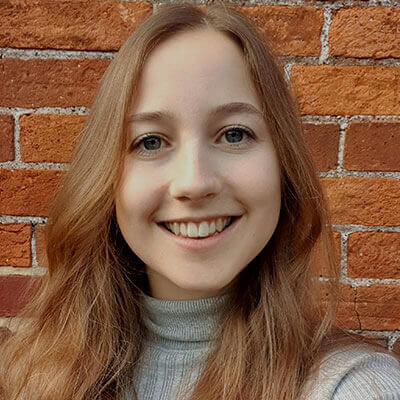 Personal statement
Emma Jakins joined the University as a Sustainability Coordinator in 2022. She studied a BSc in Geography at Bath Spa between 2014-2017, before gaining an MSc in Wildlife Conservation from UWE.
Emma helps to deliver the Sustainability Strategy across the University, engaging the Bath Spa community (staff and students) in sustainability. Her job varies from promoting our cycling facilities, increasing our recycling rates and promoting sustainable food, to running Green Week, Fairtrade Fortnight and the Bath Spa allotment.
Emma ensures Bath Spa's Sustainability related awards and certifications, such as the Fairtrade Award, are kept up to date and oversees work to ensure Bath Spa remains a first class university in the People and Planet Green League.
She oversees the Bath Spa Biodiversity Network and the Environment Champion scheme and supervises a small team of Sustainability Ambassadors, made up of passionate members of the University's student body. Emma also runs engagement activities, surveys and campaigns relating to sustainability, and is currently working with Dr Julian Greaves on developing a Carbon Literacy Program for students and staff across the University.
Contact Emma about
Cycling at Bath Spa
The Bath Spa Biodiversity Network/ Environment Champion Scheme
Carbon Literacy Training
Engagement activities/ campaigns (sustainability focused)
Academic qualifications
BSc Geography
MSc Wildlife Conservation