James Dickinson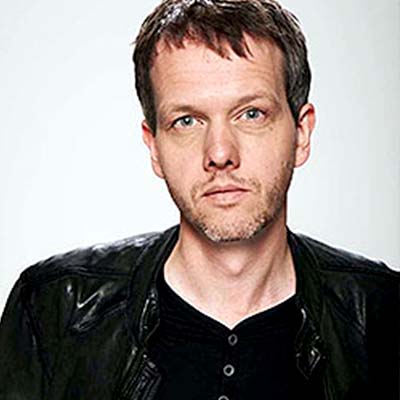 Personal statement
Jim's industry experience includes two major recording contracts (Polydor Records and V2 Records), and two major publishing contracts (Polygram Music Publishing and Sony Music Publishing). His musical projects have included the rock group 'Little Angels', the psychedelic blues band b.l.o.w and the electronic pop group 'The Younger Younger 28's'. He has also composed for television and computer games. Alongside his teaching he currently divides his time between interdisciplinary research, concerning intersections between art and music and commercial music projects.
Major international touring supporting artists including Bon Jovi, Faith no More, Guns and Roses, Van Halen, Aerosmith, ZZ top, Bryan Adams, Jonny Vegas, Ozzy Osborne, Atomic Kitten and The Corrs.
Stadium, arena and headline theatre shows including venues such as Wembley Stadium, Wembley Arena, The Royal Albert Hall, Beacon Theatre (New York), Paris Zenith, Theatre Saint-Denis (Montreal), Kan-I Hoken Hall (Tokyo).
Festival appearances include Glastonbury, T in the Park, Reading Festivals, V Festivals, Download and The Isle of Wight festival.
Recording, production and compositional output includes 12 album releases including a UK #1 and 3 top 20 chart albums and 15 single releases, including 8 UK top 40 and 2 UK top 20 hits.
Academic qualifications
CertEd Huddersfield University
PhD Bath Spa University.
Professional memberships
Teaching specialism
Teaching specialisms include Studio Production, Electronic Music and Visual Music.
Research and academic outputs