Dr
Jenny Hatley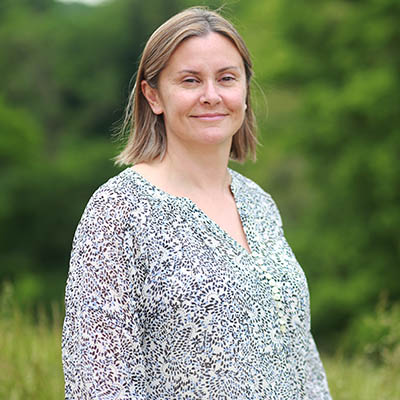 Personal statement
Jenny is a Programme Leader in Education and works to develop provision across the undergraduate portfolio in the School of Education. Jenny brings a wide range of experience to this role. She began her education career in museum education, creating interactive education programmes and enhancing the public communication of science at the Science Museum in London.
Following this, Jenny worked with an international NGO to lead and develop education programmes in disease prevention education and in trauma and conflict resolution in areas of conflict, natural disaster and post-conflict situations overseas. This included program development and delivery in cooperation with the UN and working through local partners with a focus on capacity building, enabling the sustainability of projects.
Jenny has also worked as a primary teacher in the UK across both the state and independent sectors with a focus on global education, social and emotional education and citizenship. She supported schools within Gloucestershire to develop provision in Relationships Education, including mentoring curriculum leads and supporting school leadership and parent communities. Jenny has also been an Associate School Leader in the Swedish free school system where she led the development of teaching pedagogy, mentored teaching staff and developed the whole school use of technology. Jenny's international experience has been the bedrock of her commitment to education, having seen first-hand the power that it has to bring a concrete sense of hope and positive change to individuals and communities.
For the past several years, Jenny has taught in Higher Education and is an active educational researcher. She has taught at both postgraduate and undergraduate levels including foundation degrees, primary teacher education (BEd and PGCE) and Education Studies. Jenny has been the course leader for Education Studies and in partnership with students brought new developments to the curriculum centred on education for climate justice and social action. Jenny was recently awarded a Leading Teaching Award and is a Senior Fellow of the Higher Education Academy.
Jenny's PhD focused on the values of global citizenship education and the implications for social justice. She performed a multimodal critical discourse analysis of UNESCO documents and analysed these in light of Nancy Fraser's theory of Democratic Justice.
Research interests
Jenny's research interests centre on global citizenship education, global issues, global education policy, theories of social justice and their application, critical discourse analysis and values and how these change in light of changing global and political contexts. Jenny welcomes enquiries from students wishing to undertake doctoral study in these areas.
Academic qualifications
PhD Education and Social Justice
Postgraduate Certificate in Academic Practice
PGCE
MSc Space Science
BSc (Hons) Physics with Space Science.
Professional memberships
Senior Fellow, Higher Education Academy
Member of the British Educational Research Association (BERA).
Other external roles
Co-chair national working group in Global Citizenship/Evidence for Global Education - Our Shared World Coalition
Reviewer for BERA journal 'Review of Education'.
Research and academic outputs