Professor
Kate Pullinger
Professor of Creative Writing and Digital Media, Director of the Centre for Cultural and Creative Industries
Email: k.pullinger@bathspa.ac.uk
Telephone: + 44 (0)1225 876285
School: School of Writing, Publishing and the Humanities
Campus: Corsham Court
Website: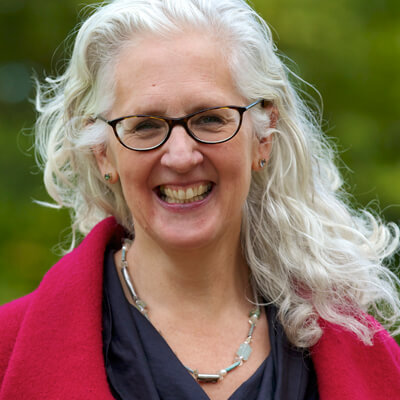 Personal statement
At Bath Spa University, Kate Pullinger is the Director of the university-wide strategy research centre, the Centre for Cultural and Creative Industries (CCCI). Kate Pullinger is co-investigator on the South West Creative Technology Network, a three year, £6.5m project (2018-2021) funded by Research England; she is also co-investigator on the Bristol + Bath Creative Research and Development Partnership, a four and a half year, £9m AHRC-funded creative industries cluster project (2018-2023). Within the cluster, Kate leads on the current pathfinder, Amplified Publishing, a year-long R+D about the future of publishing across games, books, online, VR/AR, and audio. From spring 2021, Kate will be co-investigator on the £30m, four and a half year Strength in Places Research Project, My World.
In addition, Kate is the academic lead on Bath Spa's first step into the enterprise and innovation space and our town-centre hub, The Studio at Palace Yard Mews. The Studio provides space for micro-businesses working in the broad field of creative technology.
Professor Pullinger was previously the co-investigator on the two-year AHRC- funded research project, Ambient Literature, a collaboration with UWE, the University of Birmingham, and the Pervasive Media Studio in Bristol (2016-18). She has a cohort of Creative Writing and Digital Media PhD students. Kate is also the co-editor of The Writing Platform, a website aimed at giving neutral advice and informed opinion about digital transformations in publishing, reading, and writing, to established and emerging writers, co-sponsored by Bath Spa and the Queensland University of Technology.
Kate Pullinger writes novels, short stories, and digital fiction, including multimedia interactive collaborative works. Her most recent novel, Forest Green was published by Doubleday Canada in August 2020. A ghost story for the smartphone that personalises itself to every reader, Breathe, was a collaboration with Editions at Play and the Ambient Literature Research Project; it was shortlisted for the 2018 New Media Writing Prize. Jellybone, a media-rich novel for smartphones, was published in autumn 2017 (Oolipo). Her novel, Landing Gear was published in 2014 (Doubleday Random House/ Touchstone Simon and Schuster); it was longlisted for Canada Reads in 2016. The novel expands and augments the story of her digital work, Flight Paths. The Mistress of Nothing won the Governor General's Award for Fiction in 2009, Canada's oldest and most prestigious literary prize; it was longlisted for both the Giller Prize and the Dublin IMPAC Award. See Kate's website for her other books and works of digital media.
In 2014, Kate Pullinger created a digital war memorial to mark the centenary of the beginning of World War One. Letter to an Unknown Soldier, co-created by theatre-maker and novelist Neil Bartlett, invited people to write a letter to the unknown soldier who stands on Platform One of Paddington Station. More than 22,000 people responded and all their letters are collected on the WWI Centenary Art Commissions website. An edited selection of the letters was published in book form the same year.
Her digital fiction, Inanimate Alice, has won numerous prizes and accolades and has become a leading title in the field of digital literacy and pedagogy; episode six, The Last Gas Station, won Honorable Mention for The Robert Coover Award for Electronic Literature in 2016.
Kate Pullinger grew up in Canada, dropped out of McGill University when she was 19, then travelled, read, wrote, and started a family before re-entering academic life in 2007 when she became a Reader in Creative Writing and New Media at De Montfort University, where she completed a PhD by Published Works. Kate has been at Bath Spa University since 2012.
Academic qualifications
PhD by Published Works - De Montfort University
Professional memberships
Society of Authors; The Writers' Union of Canada
Editorial Director of The Writing Platform, a website for writers that focuses on the intersection of creative writing and technology
Member of the Steering Group for MaMSIE, a cross-disclipinary research network; member of the Editorial Board of MaMSIE's peer-reviewed e-journal, Studies in the Maternal
Former Chair of the Board of NOT SHUT UP, a magazine and arts academy for prisoners.
External examiners
PhDs examined
2017 Queensland University of Technology, Australia, Transmedia Fiction
2016 University of Kent, Creative Writing
2016 Manchester Metropolitan University, Digital Writing
2015 Southampton University, Creative Writing
2014 Open University, Creative Writing
2013 Curtin University, Australia, Communication and Cultural Studies
2013 Goldsmiths University, Creative Writing
2013 Southampton University, Creative Writing
2012 Southampton University, Creative Writing
2012 Goldsmiths University, Media Arts
2011 Goldsmiths University, Media Arts
2009 Southampton University, Creative Writing
Other external roles
Kate is a regular speaker and participant at future of publishing and future of the book conferences in the UK as well as internationally. She has made appearances at many book festivals, including Books in Browsers in San Francisco, the Edinburgh International Festival, International Festival of Authors Toronto, Vancouver, Dubai, Brisbane and Melbourne. She has taught for Arvon regularly, and runs writing workshops for the British Council, most recently in Karachi and Lahore, Pakistan, Tunisia, and Morocco.
Teaching specialisms
Creative writing (the novel, short stories), creative writing and digital media (ambient literature, digital fiction, new hybrid forms of story-telling, collaborative multimedia fiction, networked novels, participatory fiction, electronic literature, transmedia storytelling, hybrid publishing)
Projects with students include 'A Million Penguins', the Penguin UK/DMU wiki-novel (2007) and the recent collaboration with if:book Australia, Queensland Writers Centre, and Queensland University of Technology, Memory Makes Us
'Letter to an Unknown Soldier' employed a team of eight Bath Spa students as Editorial Moderators during the summer of 2014.
Current scholarship
Kate is currently writing a novel about a logger and his family, set in British Columbia, Canada, commissioned by Doubleday, Penguin Random House Canada (2020)
November 2013 saw the premiere, at the National Theatre of Slovakia in Bratislava, of Kate's libretto for the opera 'Dorian Gray', based on the novel by Oscar Wilde.
Research supervision
Completions:
Dr Susan McMillan
Dr Heather Sharfeddin
Dr Jennifer Militello

Dr Lisa Gee

Dr Kayt Lackie

Dr Chris Meade

Dr Tania Hershman

Dr Rachael Hanel
Current PhD students:
Christine Wilks

Lucy English

Rob Sherman

Alastair Horne

Alison Bown

Gillian Johnson
Research and academic outputs