Dr
Kayla Rose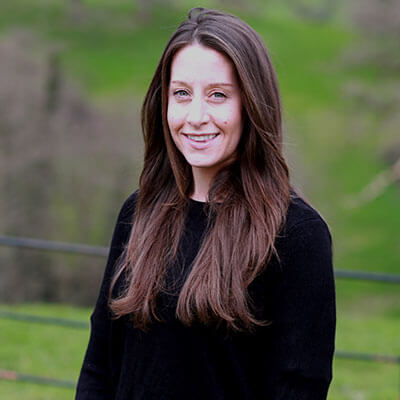 Personal statement
Kayla is International Projects Manager (Maternity Cover) until October 2020. Previous roles at Bath Spa University have included Postdoctoral Research Fellow in Research and Graduate Affairs (2016-2017) and Research Fellow in Design History on the AHRC/Design Council project, 'Bristol & Bath by Design' (2015-2016). Before returning to Bath Spa University in October 2019, Kayla was Adjunct Assistant Professor of Irish Studies and History at Queens College, City University of New York (CUNY) and Adjunct Assistant Professor of Art History at CUNY Queensborough Community College (2017-2019).
As International Projects Manager, Kayla manages international projects, partnerships, agreements, TNE, and student mobility, with line management responsibility for the Go Global Team. She additionally supports the activities of the International Strategy Group and assists development of internationalisation strategies, ensuring that the University operates globally in the best possible way.
From a research standpoint, Kayla is an interdisciplinary researcher in history, art history, visual and material culture, cultural policy, museums, and heritage, exploring the things (objects, art, experiences, memories) that people create, commemorate, carry, and conserve. Current research focuses on a couple of different strands related to this, including constructions of identity in commemorative material culture in the Early Modern and Modern periods and the revival of explicitly 'Irish' imagery in art and visual culture from Northern Ireland, Ireland, and across the Irish Diaspora. She has also carried out extensive research on the history of design in the Bristol and Bath region from the Early Modern period to the present, including the relationship between design history and place identity in the South West of England and further afield.
Academic qualifications
PhD, Ulster University, Belfast
MPhil, Trinity College, Dublin
BA with Honours, Stony Brook University, SUNY.
Other external roles
Editorial Committee, Artefact: Journal of the Irish Association of Art Historians.
Teaching specialisms
Kayla has taught all periods of art history and history from the prehistoric to the present day. Her undergraduate teaching includes modules on Irish identity in visual and material culture, surveys of art history, art and the city, arts management, Gothic architecture and medieval illuminated manuscripts, and history of photography, as well as more general writing-intensive liberal arts modules.
Contact Kayla about
International projects (non-EU)
Prospective partnerships for student exchange programmes, including Erasmus+ and study abroad
Renewal of international MOUs, Student Exchange Agreements, and Direct Enrol Study Abroad Agreements
Transnational Education (TNE).
Research and academic outputs
article
Strachan, J and Rose, K (2019) 'Illuminated addresses, national identity and Irish sport, 1880-1901.' Irish Studies Review, 27 (3). pp. 362-376. ISSN 0967-0882
---
conference_item
McLaren, G and Rose, K (2017) 'The ornament of Bristol and the wonder of the age': Brunel's Clifton Suspension Bridge and a regional design heritage. In: BRIDGE: The Heritage of Connecting Places and Cultures, 6 -10 July 2017, Coalbrookdale Museum of Iron, Coalbrookdale, UK.
---