Kevin Grieves
Associate Lecturer - History
Email: k.grieves2@bathspa.ac.uk
School: School of Writing, Publishing and the Humanities
Campus: Newton Park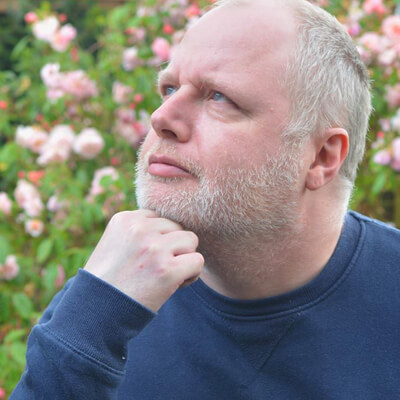 Personal statement
Dr Kevin Grieves is an Associate Lecturer in History at Bath Spa University. His doctoral thesis explores the societal role of the Bath newspapers in the period of the French Revolution. He works on a variety of themes in British history during the long eighteenth century, including political print culture and women prizefighters.
He has a particular interest in the digital humanities, using skills acquired in his earlier career as a computer programmer to enhance historical research. Kevin is also on the editorial board of the Bath History journal.
Kevin is also the Associate Lecturer on Bath Spa University's Skills Bootcamp in Environmental Data Science (Engineering).
Academic qualifications
PhD - Bath Spa University
BA (Hons) - Bath Spa University
Professional qualifications
Fellow of the Higher Education Academy (FHEA)
Other external roles
Editorial board - Bath History journal
Teaching specialisms
Political print culture in the eighteenth and nineteenth centuries
Sport and gender in the eighteenth century
Historical methodology and historiography
Social history of modern Britain
Research and academic outputs
book_section
Grieves, K (2011) 'A literary entrepreneur: William Meyler of Bath.' In: Davis, G, ed. Bath history vol XII. Bath in Time, Bath.
---
conference_item
Grieves, K (2013) The female bruisers: women prizefighters of the eighteenth century. In: Georgian Pleasures Conference, 12-13 September 2013, Bath Royal Literary and Scientific Institute and The Holburne Museum, Bath, UK.
---
conference_item
Grieves, K (2012) William Meyler's circulating library and print culture in late eighteenth century Bath. In: Writing the West, 11-12 May 2012, M-Shed, Bristol, UK.
---
conference_item
Grieves, K (2011) Polite literature: print culture in late 18th century Bath. In: Cosmopolitanism and Culture: The Role of the Spa as an International Institution, Medieval to Modern, 21-22 October 2011, Bath Spa University, Corsham, UK.
---
conference_item
Grieves, K (2009) Style over substance: political culture in an historical context. In: Bath Spa University First Annual Summer Symposium, 10 July 2009, Bath Spa University, Corsham, UK.
---