Maggie Powell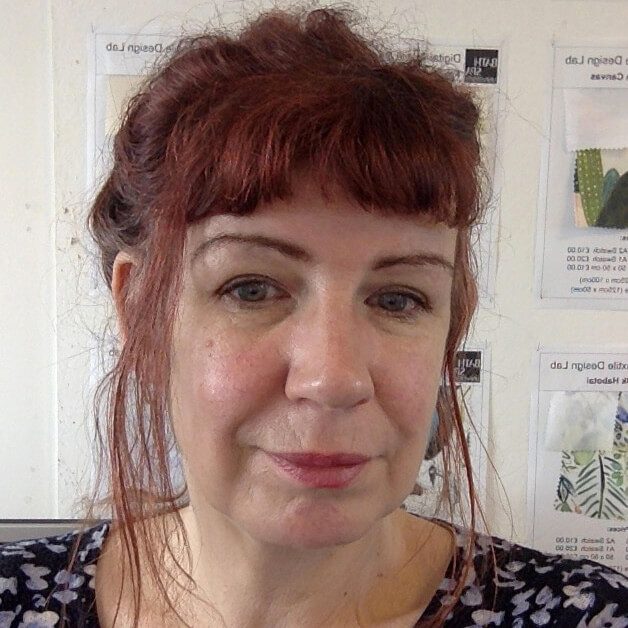 Personal statement
Based in the Digital Textile Design lab, I specialise in Direct to Fabric, Dye Sublimation (Transfer) Printing and Laser Cutting process within textile and other arts practice.
I also work as a part-time lecturer, delivering tutorials in Adobe Photoshop and Illustrator for Digital Textile Design across under and post graduate courses.
My personal practice involves the use of traditional hand printing techniques to interrupt and interact with the digitally printed textile surface (Sumi Bokashi).
I am currently setting up an open access design studio to enable artists and designers wishing to develop skills between hand and digital process.
Academic qualifications
MA Design: Fashion Textiles, Bath Spa University 2008.
Teaching specialism
Mimaki Transfer and Direct to Fabric Printing
Wide Format Printing and Wallpaper Design
Laser Cutting and Etching
Adobe Photoshop
Adobe Illustrator
Ethos
Smart Print
Repeat Print and Placement
Advice on U.K.A.S. Certification and performance testing of digitally printed fabrics.