Marianne Evans
Students' Union President
Department: Students' Union
Campus: Newton Park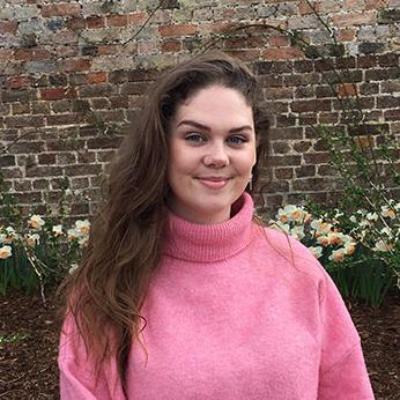 Personal statement
As President of the Students' Union, Marianne represents all Bath Spa students and is the Union's primary spokesperson. Elected in April 2021 and beginning her role in July 2021, Marianne's role involves championing the student voice, chairing the Students' Union's Board of Trustees and acting as the lead Sabbatical Officer for sustainability.
Having graduated from Bath Spa University in July 2021 after studying for a BA in Biology, Marianne spent her time as a student volunteering as an Academic Rep for her course, as well as serving as a Student Trustee on the Students' Union's Board of Trustees. She was also heavily involved in numerous societies, from BSU Singers, the Feminist Society, and was the Vice-President of the Eco Society.
Her passion for the environment has led her to volunteer with organizations such as Avon Wildlife Trust, Marine conservation society and Wessex Water. Before coming to Bath Spa University she volunteered every Saturday for two years as a playworker for children with disabilities. Marianne has also worked part-time as a florist as well as a Sports Coach for young children during the Summer holidays.