Professor
Martin Levinson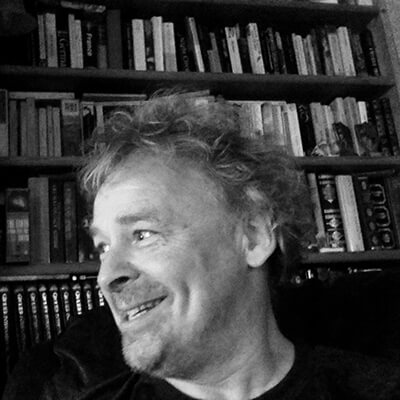 Personal statement
Martin Levinson is Professor of Education at Bath Spa University. He is interested in cultural and anthropological aspects of education. His research is with marginalized communities. He has worked with various ethnic minority groups, and his ethnographic research with Romani/Gypsy communities stretches back over two decades. He is also interested in Indigenous and nomadic communities and migrant groups.
In recent years he has been investigating the perspectives of youngsters who have been excluded from school, and exploring ways in which disabled people engage with (and disengage from) communities.
Martin is currently PI of the D4D project, a major AHRC Connected Communities project, exploring a wide range of perspectives concerning disability and community.
Martin's work is interdisciplinary, and his publications cover a wide range of themes, including cultural identity, alternative forms of knowledge and types of literacy, inclusion/exclusion, children's play, orientations towards space and time, and constructions of gender.
Martin is very interested in alternative approaches to research, both in terms of collecting and representing data, seeking ways of generating meaningful understandings for academic and non-academic audiences.
D4D - Disability and Community: Dis/engagement, Dis/enfranchisement, Dis/parity and Dissent
The AHRC funded, Connected Communities programme research project Disability and Community: Dis/engagement, Dis/enfranchisement, Dis/parity and Dissent (the D4D project) investigates with disabled people the evolving ways in which disabled people express, perform, experience and practice 'community'.
The project team brings together disabled and non-disabled academics from a range of disciplines, with disabled artists, writers and performers, and with community partners (Accentuate, Disability Arts Online and the New Vic Theatre, Stoke). A range of other partner agencies, both national and grassroots organisations are also involved.
The research team will work in places as diverse as shopping centres, play areas, schools, youth zones, work places and arts festivals.
The work will involve and be informed by the knowledge and lived experiences of disabled people. Key to the project will be research with disabled people as co-researchers. The team will explore the roles disabled people perform within and between communities (their own and others). They will investigate the evolving ways in which disabled people express, perform, experience and practice being part of a community.
D4D will learn from participating communities with the aim of better understanding the ways in which disabled people experience community, and the various forces and contexts (e.g. play, education, medicine, new technology, digital media) have shaped and continue to influence the experiences of communities of disabled people. The project will build understanding, generate opportunities for connections, solidarity, resilience and activism, and support an increased sense of agency and empowerment among participants, sharing knowledge and professional development, and creating new spaces for dialogue and action.
The core project team includes academics from different disciplines, and community co-researchers with expertise in visual and performing arts practice.
Dreams of the Road
Drawing from life stories, and an outcome of more than ten years of ethnographic research, Dreams of the Road foregrounds the voices of participants, and attempts to convey a way of life that is rapidly vanishing.
The book was conceived as a shared researcher-participant project, allowing those involved to reflect on their own childhood memories, as well as on the wider cultural implications of change within their communities.
Radio 4 Interview: Gypsy Children & Education
Martin was interviewed about the issues surrounding Gypsy children and education on the Radio 4 programme "Thinking Allowed", broadcast on the 25th of July 2007.
Qualifications
2000: PhD, Educational Anthropology- ('Education, Culture and Identity: The Case of Gypsy children'), University of Exeter

1989: MA in Applied Linguistics, University of Southampton

1982: PGCE, University of Sussex

1979: BA Joint Hons English/Spanish, University of Leeds.
Membership of international bodies
International Advisory Board member of the International Journal of Pedagogies and Learning
Romani Studies Network (Founder member).
Other external roles
American Educational Research Association - panel member

Member of South West Migrant Forum

Governor, Sands (Democratic) School, Ashburton, Devon.
Areas of expertise
Educational Anthropology
Cultural Studies in Education
Romani Studies.
Grants / funded research projects
April 2016 – April 2020 -

AHRC – (Connected Communities Large Grant [£1.5 million]

(PI) (involving Bath Spa University, and Co-Is from the universities of Bristol, UWE, London and Manchester Metropolitan, and non-academic Co-Is from Screen South/Accentuate, Disability Arts Online; New Vic Theatre, Stoke)

October 2014 – April 2015 –

AHRC – (Connected Communities Development grant) – Alternative Futures

(PI) (involving Universities of Exeter, Bristol, UWE, London and Manchester Metropolitan; Screen South; Disability Arts Online; Accentuate; New Vic Theatre, Stoke)

2013 – Pilot Study -

Exeter University

The (non)-inclusion of Mexican migrant children in US schools (with Professor J.Gouwens, Roosevelt University, Chicago, USA)

2012 - 2013 - Pilot Study -

Exeter University

: Community, Cultural Identity and Education across Sami groups in North Norway (with Dr.U.Baeck, University of Tromso)

Sept. 2009- Sept. 2011:

British Academy

: Perceptions of formal education among Gypsy/Traveller students: An action research project in Cornwall (PI)

Oct. 2009 - April 2011:

Cornwall County Council

: Aspiration and Outcome - What do Gypsy youngsters and their families want from the education system? An inter-generational study (PI)

Oct. 2009 - March 2011:

Education International

,

Brussels

: Equity Matters in Education (Co I)
Research impact
Reports and Wider Engagement
2011 – Report for

Education International,

Brussels on Education of Minority Groups

2009 - Report for

National Strategies

on Ethnicity, Social Class and Gender

2007 - Report on Traveller Education commissioned for the Primary Review

2007 - BBC Radio 4 -

Thinking Allowed

(Laurie Taylor)
Engagement with the Arts
2016 – Co-writer of

The Ghosts of Mr Dickens

– touring London and South West England, performed by

Untold Theatre

January-February, 2017

2015 – Co-writer of

Beyond Expectations

– performed by

Untold Theatre

at the Edinburgh Fringe Festival, August, 2015 and touring London and South West England, September 2015

2007 –

Ways with Words

, Dartington Literature Festival:

Dreams of the Road
Recent conference presentations and wider engagement
2016 (December) – Conference on Social Capital and young people, University of Sligo, Ireland: Keynote: Whose Social capital is it, anyway?
2016 (September) - European Education Conference, Dublin: Symposium – Leading Educational Research: Innovative Methodologies
2015 (September) - European Education Conference, Budapest: Exclusion, self-exclusion and marginalisation through inclusion
2014 (February)– Invited speaker at University of Bristol seminar series: Drawing outsiders into the education system: Privileged and marginalised knowledge in Gypsy communities
2013 (May) – University of Tromso, Social Anthropology - Invited presentation: Free spirit or deviant? Seeking to understand images of the Gypsy, and to account for the state's failure to assimilate
2012 (September) – European Education Conference, Cadiz: Marginalised communities and knowledge without privilege
2011 (May) – EI (Educational International) Conference, Brussels – Keynote: Minorities within Minorities
Research supervision
Martin Levinson is interested in supervising students wishing to investigate issues involving marginalised individuals and groups. He would welcome approaches from those who share his preoccupation with the ways in which engagement in education is shaped by cultural backgrounds, and the ways in which education shapes cultural identities. He would welcome ideas from those interested in 'otherness', Indigenous knowledge and alternative education
Research and academic outputs