Michelle Elliott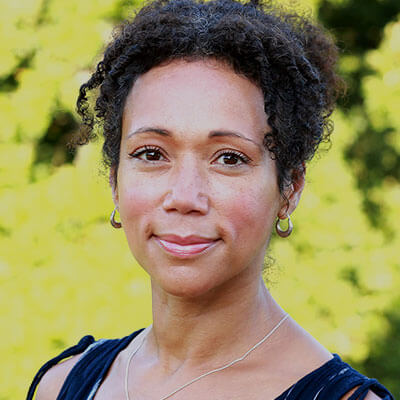 Personal statement
Michelle Elliott is the Subject Leader/Senior Lecturer in Dance who joined the dance department in 2008. She is an experienced choreographer, teacher and performer who has previously worked as a dancer with the Doris Humphrey Dance Foundation, under the direction of Lesley Maine, and as the artistic director of the Arthouse Dance Project. She has extensive teaching experience and has worked in a variety of educational contexts. She was Curriculum Leader for Dance at Sussex Downs College, a Centre for Vocational Excellence in the Performing Arts (CoVE) from 2000-2008. During this time she was appointed to the role of Artistic Director of the CoVE from 2006-07. She was also responsible for the development of a two-year full time undergraduate Foundation Degree in Contemporary Dance for the University of Brighton.
Professional qualifications
MA Choreography 2009
PGCE in Post-compulsory Education 2003
PG (Dip) Arts Management 2000
BA (Hons) Performing Arts: Dance 1995.
Professional memberships
Teaching specialism
Creativity and Cultural Memory
Choreography and cultural identity
Critical approaches to interdisciplinary dance performance
The choreographer as researcher.
Scholarship
Michelle completed her MA in choreography at Middlesex University which enabled her to pursue both theoretical and practical research in a range of areas. Her current research is investigating the relationship between creativity and cultural memory and will form the basis for her PhD studies.
External roles
External Examiner for the University of Plymouth from 2011-2014
External Panel Member for the HND Dance programme run by Kidderminster College in partnership with Worcester University 2009
External examiner for Middlesex University.
Recent professional updating
2015 Paper Presentation: Examining Creativity: Theories and Themes presented at the Performance Research Centre, Bath Spa University on January 29th 2015
2014 Performance: 'Holding Together' Interdisciplinary Dance Performance Project made in collaboration with Chris Lewis Smith and Bambo Soyinke, Commons Atrium, Bath Spa University, June 5th
2014 Attended British Dance Edition in Edinburgh 30th Jan - 2nd Feb
2011 Thinking Through Dance Conference, Roehampton University
2011 Moving Forwards: Practice as Research in Dance Symposium, University of Northampton
2010 Imagining Bodies: Landscape, Memory, Community Conference, Tallinn University, Estonia.
Research and academic outputs
article
Elliott, M (2009) 'An examination of critical approaches to interdisciplinary dance performance.' Research in Dance Education, 10 (1). pp. 63-74. ISSN 1464-7893
---
conference_item
Elliott, M (2010) Choreography and Britishness. In: Imagining Bodies: Landscape, Memory, Community, 13-15 May 2010, Tallinn University, Tallinn, Estonia.
---
performance
Elliott, M (2008) We want you to watch us. The Nightingale Theatre, Brighton, UK, 2008.
---