Professor
Nick Sorensen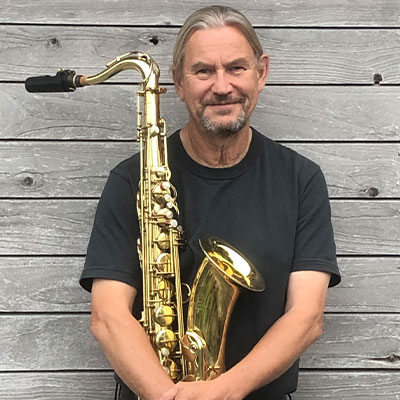 Emeritus Professor 
Personal statement
Nick Sorensen is Emeritus Professor of Education and former Assistant Dean of the Institute for Education at Bath Spa University. Prior to joining Bath Spa in 2008 he had extensive experience of working in secondary schools (which included 6 years as a headteacher) and as an educational consultant.
His interests centre around the education and professional development of teachers. As a researcher he contributed to the evaluation of the innovative Masters in Teaching and Learning and chaired the Diversity in Teacher Education project that mapped the increasingly complex system of school led teacher education. He contributed to the development of the Paper Nations creative writing project and was a member of its Governance Group.
Nick was the saxophonist in the transcultural music project Kusanganisa (the Shona word for mixture) alongside Chartwell Dutiro (mbira), Leandro Maia (guitar) and Chris Blanden (bass). The group gave a presentation at a Bath Spa Global Citizenship lecture in October 2017.
Kusanganisa also contributed to the Mistura Mundo Sul Generis International Music Festival in the Brazilian cities of Pelotas and Porto Alegre in November 2017, a visit funded by Dr Leandro Maia's Bath Spa Pioneer Award.
Academic qualifications
BA (Hons) English and Drama University of Exeter
PGCE Goldsmiths College, London

MA in Education University of Sussex

PhD Bath Spa University.
Professional memberships
Senior Fellow HEA

Fellow of the Royal Society of Arts.
Current projects
Since September 2019 Nick has been contributing to an interdisciplinary project undertaking research into the significance of silence in music.
Nick is an advocate for promoting the performing and visual arts within the curriculum.
Other external roles
AHRC Peer Review Panel Member.
Research
Nick's practice-based research, as a musician, is concerned with processes of collaboration and the fundamental relational and social nature of music making. He is also interested in site specific performances that explore the unique acoustics of unconventional spaces.
This research informs his interest in teaching and the development of improvisational pedagogies, specifically the ways in which improvisation is taught and how teaching can be developed as an improvisational practice.
Research and academic outputs