Professor
Paul Edwards
Emeritus Professor -
School: School of Writing, Publishing and the Humanities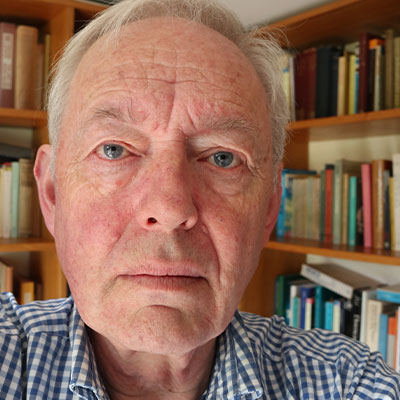 Emeritus Professor 
Personal statement
I was at Bath Spa from 1993 (when I started as a research fellow) until I retired as Professor of English and History of Art in 2011. I taught undergraduate English courses, concentrating on modern literature, but also contributing to other modules. I also taught at Master's and PhD level.
My main area of interest has always been the writing and painting of Wyndham Lewis (1882-1957). My book, *Wyndham Lewis: Painter and Writer*, was published by Yale University Press in 2000. While at Bath Spa I also curated the exhibitions, 'Wyndham Lewis Portraits' at the National Portrait Gallery, London, in 2008, and the large Wyndham Lewis retrospective held at then Juan March Foundation gallery in Madrid in 2010.
I have published essays on many aspects of Lewis's work, notably on his relations with C. R. W. Nevinson, W. B. Yeats, James Joyce, Ezra Pound and Marshall McLuhan. Other essays are concerned with T. E. Hulme, fiction and memoirs about the First World War, Tom Stoppard and Ian McEwan.
I am currently the chairman of the Wyndham Lewis Memorial Trust, and General Editor of the Oxford University Press "Collected Works of Wyndham Lewis". I have recently re-edited Lewis's 1927 book, "Time and Western Man", as volume 22 of the collected works, and it will be published at the end of 2022.
Academic qualifications
PhD (London, Royal Holloway)
MA (Cantab)
MA (Birmingham)
BA (Cantab).
Other external roles
Chairman, Wyndham Lewis Memorial Trust
General Editor, *Collected Works of Wyndham Lewis* (OUP).