Dr Ralph Thompson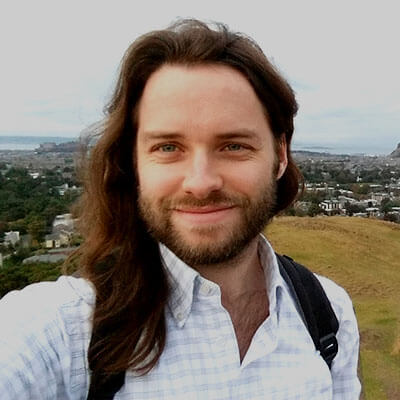 Personal statement
Ralph is the Programme Leader for the BSc in Wildlife Conservation and also teaches about the behaviour, biology and conservation of animals to students on the Biology and Psychology programmes at Bath Spa University. He joined Bath Spa in 2020 after gaining varied teaching experience at both undergraduate and postgraduate levels, teaching animal behaviour and biology at a number of British and Irish institutions including the University of Bristol, the University of Edinburgh and the University of Limerick.
After completing a BA in Natural Science (Zoology) at the University of Cambridge and an MSc in Biology (Integrative Bioscience) at the University of Oxford he went on to doctoral study at the University of Bristol. The focus of this PhD was exploring the relationship between emotion and decision making, both in humans and in other animals. Emotions and the control of behaviour remains a primary research interest, alongside animal behaviour in an ecological context, and the relationships between humans and other animals.
As an amateur artist, he also has an interdisciplinary interest in the relationships between the creative arts and the sciences, both in education and research. This manifests in efforts to promote creative learning in his students, and in research aimed to gain a scientific understanding of some of the processes involved in the creation of visual art.
Academic qualifications
BA in Natural Sciences (Zoology) - 1st class - University of Cambridge
MSc in Biology (Integrative Bioscience) - University of Oxford
PhD in Behavioural Biology - University of Bristol
PgCAP in Higher Education - University of Edinburgh
Professional memberships
Fellow of the Higher Education Academy
Teaching specialisms
Animal Behaviour (module leader)
Biological Systems (module leader)
Conservation Biology
Biology in Society
Wildlife Photography
Biological Techniques
Ecology and Biodiversity
Dissertation supervision
Research interests
Animal Behaviour
Comparative and Biological Psychology
Anthrozoology