Dr
Rebecca Feasey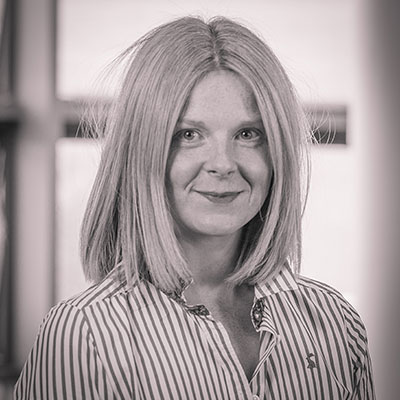 Personal statement
I teach film and media communication and have published a range of work on the representation of gender in popular media culture. I have published in journals such as the Quarterly Review of Film and Video, the Journal of Popular Film and Television, Continuum, the European Journal of Cultural Studies, the Journal of Gender Studies, Celebrity Studies and Men and Masculinities.
I have written books on Masculinity and Popular Television (Edinburgh University Press, 2008), Motherhood and Popular Television (Anthem, 2012) and Maternal Readings of Popular Television (Peter Lang, 2016). The latter publication was chosen by the publisher to be converted to an Open Access e-book. My most recent book is Infertility and Non-Traditional Family Building: from Assisted Reproduction to Adoption in the Media (Palgrave Macmillan, 2019).
My current research examines the representation of infertility, abortion, fostering, adoption and surrogacy in a wide range of films, television genres, blogs, websites, newspapers and magazine media in order to illustrate the ways in which infertility, non-biological mothering and childlessness are being depicted in the mainstream media (Palgrave Macmillan 2019).
Academic qualifications
Professional memberships
Senior Fellow of the Higher Education Academy.
External examiner roles
Southampton Solent University - Media, Arts and Society: 2011-2016.
The American College of Greece: Deree College - Cinema Studies: 2020-2024.
Anglia Ruskin University - Film, Media and Computer Games: 2021-2025.
Nottingham Trent University - Media Communications and Culture: 2021-2025
External examiner roles for PhD
Representations of fatherhood on popular television (University of Edinburgh, UK)
Postfeminist nostalgia and Hollywood cinema (Southern Cross University, Australia)
Toxic celebrity (Deakin University, Australia)
Male street dance crews on television talent show competitions (University of Surrey, UK).
The reproductive cyborg: representations of the maternal in science fictions films,
2000 - 2020 (Leeds Beckett University, UK).
Other external roles
Editorial Board of Celebrity Studies.
I routinely review and referee work on celebrity culture and representations of gender for publishers and journals such as:

Asian Journal of Communication
European Journal of Womens Studies
Feminist Media Studies
Journal of Popular Television
Men and Masculinities
Sage
Sociology Compass
The 49th Parallel
The Journal of American Studies
The Journal of Gender Studies
The Journal of Men's Studies.
Teaching specialisms
Gender in popular media culture
Stardom, celebrity and influencers
Motherhood and non-traditional family building
Feminist activism
Curated media playlists
I have recently curated a Box of Broadcasts (BoB) playlist titled 'Infertility and Non-traditional Family Building on Screen' on behalf of Learning on Screen which is available for BoB subscribers.
Research and academic outputs