Dr
Rosalchen Whitecross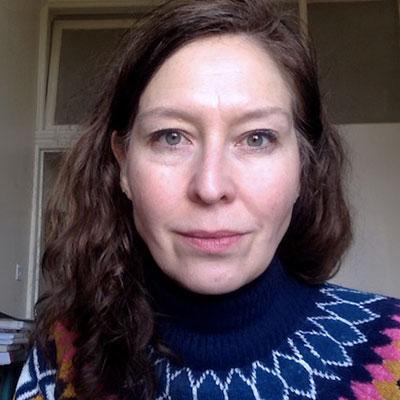 Personal statement
Dr Rosa Whitecross is a Lecturer in Criminology at Bath Spa University.

Rosa's interdisciplinary research draws on the fields of cultural criminology, narrative and literary theory, and cultural studies. During her doctoral research, Rosa worked with women in prison. Using narrative inquiry, her research explores the lived experiences of incarcerated women writing their life stories as creative non-fiction - what it meant for them on a personal level, but also in the wider social context, how their stories can provide a counter-narrative or understanding to the master narratives and cultural constructions of punishment. Rosa used creative writing workshops as research method to open up writing spaces for the women in prison to develop their own sustained writing practices. This research was funded by CHASE (the Consortium for the Humanities and the Arts South-East England).
This focus flows from Rosa's research interests in creative writing, particularly creative writing pedagogy in the context of marginalised communities, alongside the explorations of prison writing as a cultural resource. As such, Rosa compiled and edited How Bleak is the Crow's Nest - An anthology of women's prison writing. Rosa is a member of the international research network Women, Family, Crime and Justice (WFCJ), as well as the Narrative Criminology Research Network (University of Oslo).

Rosa's research interest in creative writing as a transformative learning process extends into her teaching and pedagogic scholarship. She is interested in how theories and processes of creativity together with reflection, reflexivity, collaboration and inclusivity, could be applied to teaching and supervising academic writing in disciplines such as Criminology. Rosa has been recognised as an Associate Fellow of the Higher Education Academy (AFHEA).

Prior to commencing her PhD research, Rosa was part of a research team working on youth justice programmes in Cape Town, South Africa. Following the completion of this project, she worked as an Editor in legal publishing and the charity sector, both in South Africa and the UK.
Academic qualifications
PhD - University of Sussex
Associate Fellow of the Higher Education Academy (AFHEA) – Higher Education Academy
MSc, Social Research Methods (Distinction) - University of Sussex
MA, Creative Writing (Novels) - City, University of London
Admitted as Advocate of the High Court of South Africa
LLB - University of Cape Town, South Africa
B Juris - North-West University, South Africa
Professional memberships
British Sociological Association (BSA)
Lapidus International.
Teaching subjects and areas of expertise
Punishment and Penology
Gender and punishment
Prison writing
Cultural criminology, critical and narrative criminology
Creative writing pedagogy
Narrative research
Qualitative research
Research supervision
Imprisonment
Gender and punishment
Participatory arts-based research methods
Art and writing as a social practice
Research and academic outputs
book
Whitecross, R, ed. (2021) How bleak is the crow's nest. Muscaliet Press, Colchester. ISBN 9781912616107
---
article
Whitecross, R (2021) 'Reflections on 'A criminology of narrative fiction' by Rafe McGregor.' Journal of Theoretical & Philosophical Criminology, 13. pp. 136-147. ISSN 2166-8094
---
conference_item
Whitecross, R (2022) In conversation with the empty shelves of time: on publishing an anthology of women's prison writing. In: British Sociological Association Virtual Annual Conference: Building Equality and Justice Now, 20 - 22 April 2022, [online].
---