Professor
Sarah Hayes
Professor of Education and Research Lead
Email: s.hayes@bathspa.ac.uk
School: School of Education
Campus: Newton Park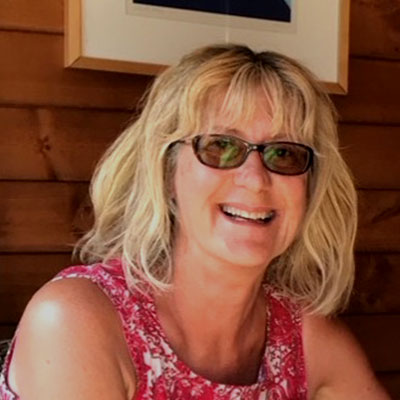 Personal statement
Sarah is Professor of Education and Research Lead in the School of Education at Bath Spa University, and a Principal Fellow of the Higher Education Academy (PFHEA). Previously, she was a Professor of Higher Education Policy in the Education Observatory Research Centre at University of Wolverhampton, and a Unit of Assessment Coordinator for the Research Excellence Framework (REF) for Education.
With a PhD in Sociology and research into Digital Society and Education intersects across Sociology, Technology, Education and Linguistics, Sarah is the author of two books published by Brill – The Labour of Words in Higher Education (2019) and Postdigital Positionality (2021).
She has co-edited the Springer books Bioinformational Philosophy and Postdigital Knowledge Ecologies (2022) and Human Data Interaction, Disadvantage and Skills in the Community: Enabling Cross-Sector Environments for Postdigital Inclusion (2023).
Sarah is also an Associate Editor of the Springer Journal Postdigital Science and Education. She recently led two projects funded by the Engineering and Physical Sciences Research Council:
Data and disadvantage: taking a regional approach towards Human Data Interaction (HDI) to inform local and national digital skills policies (2020-2021)
Extending Human Data Interaction (HDI) theory in partnership with the cross-sector community and international interdisciplinary researchers' (2021-2022)
Sarah was also a partner in the Digitalising Mobility and International Networks with Open Education (DIONE) project, led by Humboldt-University of Berlin and funded by Erasmus+.
Sarah has edited several Special Issues and published many peer-reviewed articles, books and chapters. She has published several Wonkhe articles and was commissioned by UK Parliament (2017-2018) to encourage stronger engagement of university lecturers with Parliamentary resources. She was also commissioned by the UK Quality Assurance Agency (2015) to write on MOOCs and Quality, and achieved a SEDA/Jisc Institutional Change Leader Award (2015) for student partnership.
Sarah has supervised both PhD and EdD students to completion, examined seven doctorates and chaired nine vivas. She is an Honorary Professor at Aston University, where she previously led taught programmes in Education and Sociology. Sarah has also taught at University of Worcester, and taught and led research activities internationally in Italy, Vietnam, Muscat, Singapore, India and Ghana.
Academic qualifications
PhD in Sociology, Aston University, Birmingham
PGCert in Higher Education (Merit), University of Worcester
MSc in Educational Research (Distinction), Lancaster University
HNC in IT Management (Merit), University of Worcester
BA (Hons) in Art & Design, Herriot Watt University, Edinburgh
Professional memberships
Principal Fellow of the HEA (PFHEA)
Other external roles
Associate Editor for Postdigital Science and Education
Areas of expertise
Sociology
Education
Postdigital Society
Research impact
Sarah was the co-author of Improving Digital Learning in Poor, Marginalised, and Excluded Communities: the Cases of the UK and Palestine, an REF Impact case study, which is available here

The impact of the two EPSRC-funded projects that Sarah recently led is discussed here
Research supervision
Sarah is happy to discuss research supervision linked to her areas of research.
Research and academic outputs