Sheku Fofanah
Senior Lecturer in Business and Management
School: Bath Business School
Campus: Bath Spa University London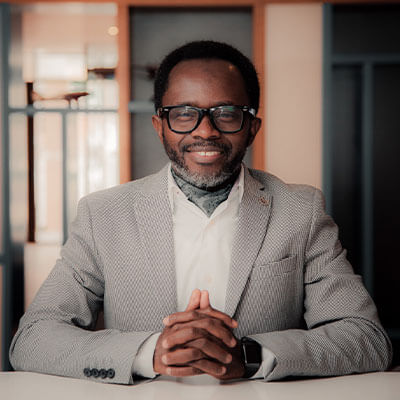 Sheku lectures on the Business and Management programme, and he is the Lead for Knowledge Exchange at Bath Spa University London. He is a Governance and Public Sector Management scholar with interest in inter-disciplinary research, and a Fellow of the Institute of Training and Occupational Learning (ITOL).
Sheku has worked for several years as Programme Leader and Senior Lecturer at the London School of Commerce, the Associate College of Cardiff Metropolitan University. He has more than 12 years' experience in the higher education sector in the UK with doctoral level supervision and examination experience. He has Transnational Programme Development and Course Delivery experience.
Prior to a career in academia, Sheku worked for several International Humanitarian organisations, both in the UK and in Africa. The organisations include Handicap International (HI), Oxfam GB, Matthew 6 Foundation and Medical Emergency Relief International (Merlin) which is now part of Save The Children UK. He is an Associate Professor at Yessenov University in Aktau, Kazakhstan. He aims to foster collaboration with international organisations promoting good governance across Africa and the developing world. He is research active and aims to publish in Scopus ranked journals. He has a working knowledge in French.
Academic qualifications
PhD in Public Sector Management
MSc in Management Consultancy
MBA Finance
LLB (Hons)
Professional memberships
Fellow of the Institute of Training and Organisational Learning (ITOL)
Other external roles
Doctoral Level Supervisor and Examiner
Consultancy
Areas of expertise
Public Sector Management
Local Governance and Decentralisation
Organisational Behavior and General Management
Human Resource Management and Leadership
Business and Management Research
Areas of interest for research supervision
Public sector management, including decentralisation policy implementation
Change management
New public management
Corporate social responsibility
General management