Stephen Vaughan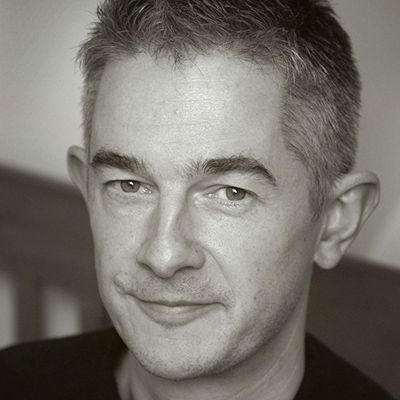 Personal statement
I currently teach on the BA (Hons) Photography programme and am Year Two Co-ordinator.
For the last decade, my photographic work has been made at the edges of the Earth's tectonic plates – focusing on the relationship between geological phenomena, human-cultural history and scientific enquiry in Iceland and Japan. Photographs from the series 'A Catfish Sleeps' and 'Tohoku' (made before and after the 2011 Great East Japan Earthquake) were exhibited at the European Geosciences Assembly in Vienna in 2012. This work received awards in the Lens Culture International Exposure Awards and Photolucida's Critical Mass Awards. It was also nominated for the prestigious Prix Pictet.
In 2014, I collaborated with the Japan Agency for Marine-Earth Science and Technology (JAMSTEC) and the Center for Deep Earth Exploration (CDEX) to document the world's largest scientific drilling vessel 'Chikyu' during the 'Nankai Trough Seismogenic Zone Experiment'. I am currently collaborating with earthquake historians in Japan and paleoseismologists in USA to produce a series of photographs that trace American-Japanese links to the last 'Cascadia' Earthquake and tsunami in 1700.
A major book publication of my work in Japan is currently in preparation.
Previous work includes; 'Ultima Thule', a solo exhibition at Impressions Gallery, UK and Blue Sky Gallery, Portland, USA; and 'Opened Landscape: Lindow, Tollund, Grauballe', which was nominated for the Santa Fe Prize For Photography.
My work is held in a number of public and private collections in the UK and internationally – including the National Photographic Collection at the National Media Museum.
I previously worked (for 18 years) as a freelance theatre and film stills photographer – for companies including:
The Royal Shakespeare Company
English National Opera
Opera North
Shakespeare's Globe
Working Title Films
Renaissance Films and
Icon International.
These photographs were widely published in the national and international press, poster campaigns and in a number of books.
Research projects
Research and academic outputs
conference_item
Vaughan, S (2014) Seismic histories and rupture probabilities: photographic perspectives on Japanese earthquakes. In: Exploring Environmental Photography, 1-3 October 2014, Institute of Art History, Bern University.
---
artefact
Vaughan, S (2021) Kourion: Earthquake House (2018) [REF2021 collection].
---
artefact
Vaughan, S (2021) Zassho-Cascadia (2021) [REF2021 collection].
---
exhibition
Vaughan, S (2018) Kourion: Earthquake House. In: Ar(t)chaeology: Intersections of Photography and Archaeology, NiMAC (The Nicosia Municipal Art Centre), Nicosia, Cyprus, 19/10/2018 to 12/01/2019.
---
exhibition
Vaughan, S (2012) Tohoku. In: European Geosciences Union Assembly, Austria Center, Vienna, Austria, 22 - 27 April 2012.
---
exhibition
Vaughan, S (2009) A Catfish Sleeps. Djanogly Gallery, Nottingham, UK, 16 January - 28 February 2010.
---
exhibition
Vaughan, S (2008) Lindow Moss: a place of finding. Manchester Museum, 13 December 2008 - 12 July 2009.
---
exhibition
Vaughan, S (2008) Ultima Thule. Impressions Gallery, Bradford, UK, 13 February - 13 April 2008.
---
exhibition
Vaughan, S (2004) Opened landscape: Lindow, Tollund, Grauballe (solo exhibition). Picture House, Leicester; Photofusion Gallery, London; Blue Sky Gallery, Portland OR, 2004 - 2005.
---