Tim Ratcliffe
Senior Lecturer in International Studies and Support
Email: t.ratcliffe@bathspa.ac.uk
Department: English Language Unit
Campus: Newton Park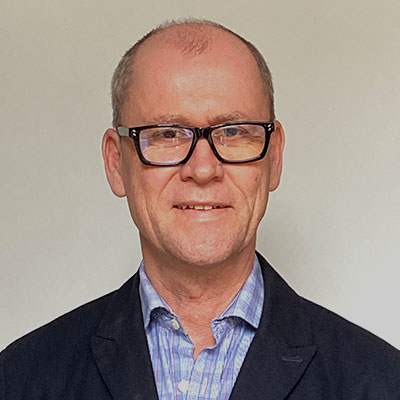 Personal statement
Tim is a Senior Lecturer in International Studies and Support in the English Language Unit (ELU). He joined Bath Spa University in 2023. His current responsibilities include delivering pre-sessional programmes and supporting international students in their studies so they can fulfil their potential.
Previously, Tim worked in a similar role at the University of Bath for 14 years, and the University of Exeter for two years, managing and delivering a wide range of academic skills and English language support to undergraduates and postgraduates in a range of disciplines.
He has also worked in English Language teaching for 15 years, including nine years at the British Council in Caracas, Venezuela, as well as in Spain. Before returning to live in the UK, Tim managed his own small entrepreneurial business for three years in Venezuela.
Tim's professional interests include motivating students so they can manage their studies and take control of their learning and development. He is also interested in how language can be learnt more effectively by practising integrated skills using a variety of stimuli.
Academic qualifications
BA (Hons) Philosophy and English Literature, University of Sussex
Diploma in Teaching English to Speakers of Other Languages, DELTA
Professional memberships
Senior Fellowship of the Higher Education Academy (SFHEA)