Professor
Tracey Hill
Emerita Professor – Early Modern Literature and Culture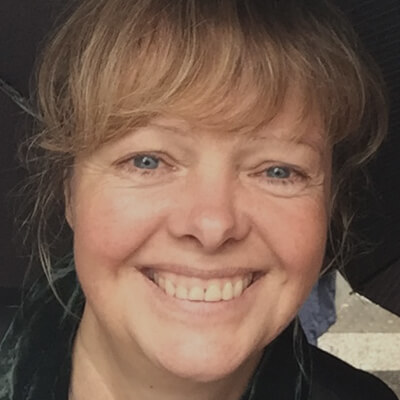 Emerita Professor 
Personal statement
My research interests are in late sixteenth and early seventeenth century cultural history, especially the culture and history of early modern London. I have published two monographs and a number of articles and chapters in books.
My first book, Anthony Munday and Civic Culture, was published by Manchester University Press in 2004. It was nominated in 2005 for the Phyllis Goodhart Gordan Book Prize for the best book in Renaissance studies. My second book, Pageantry and Power, for which I was awarded a British Academy research grant, was published by Manchester University Press in 2010 and won the David Bevington Award for the Best New Book in Early Drama Studies.
I taught modules on sixteenth and seventeenth-century poetry and drama, Literary London, and historical fiction. Since 2004 I led a third-year module on the culture of early modern London. Additional scholarly interests include the use of electronic resources such as EEBO (Early English Books On-line) in undergraduate and postgraduate teaching, a topic on which we co-hosted an English Subject Centre/JISC symposium at Bath Spa in 2005. I co-convened a panel on the use of electronic resources in teaching at the Renaissance Society of America Conference in Miami, spring 2007, and presented a paper with a colleague from the English Subject Centre about students' use of EEBO in my third-year module at the University of Michigan in September 2006; the English Subject Centre produced a DVD of one of our EEBO-based seminars.
I have supervised PhDs on early modern drama.
My other interests include walking, cooking, motorbikes and (especially non-league) football.
Academic qualifications
BA University of York
MA University of Essex
PhD University of Essex
Professional memberships
Member of the Editorial Boards of The Map of Early Modern London (mapoflondon.uvic.ca) and The London Journal
Member of the Academic Users' Forum, London Metropolitan Archives
Member of the Advisory Board of JISC Historic Books, 2011-13
Member of The Tudor Symposium since 1998
Member of the Mediaeval and Renaissance Drama Society
Member of the Literary London Society
Member of the Renaissance Society of America
Founder member of London Historians
Member of the Society for European Festivals Research
Member of the Shakespeare Association of America
Research and academic outputs