Mystery deposits found in Newton Park Lake
Unbelievable find during lake maintenance on Newton Park campus
The lake on Newton Park campus has been undergoing some essential maintenance work over the past weeks, and the Grounds Team were astonished to find mystery deposits dredged up in the mud. What were thought to be large snail shells or perhaps other freshwater molluscs have now been identified as reptilian teeth by University academics.
Upon further investigation, a dip into the Bath Spa archives uncovered photos thought to have been taken in the 1960s, showing incredible images of mysterious, long-forgotten wildlife swimming in the lake (see image below). It is thought that the large aquatic animal was displaced by the arrival of the now resident Bath Spa swan population, and may have attempted to escape the area sometime in the late '90s.
Wildlife expert, author, and senior lecturer on our MA Travel and Nature Writing course, Bath Spa's own Stephen Moss, said of the remarkable find: "We have been convinced that nothing larger than a carp has been able to live in the lake since the arrival of the belligerent swans. It is possible that the animal in question returned to campus sometime in the early 2000s as its final act, and the teeth we found this month are all that remains."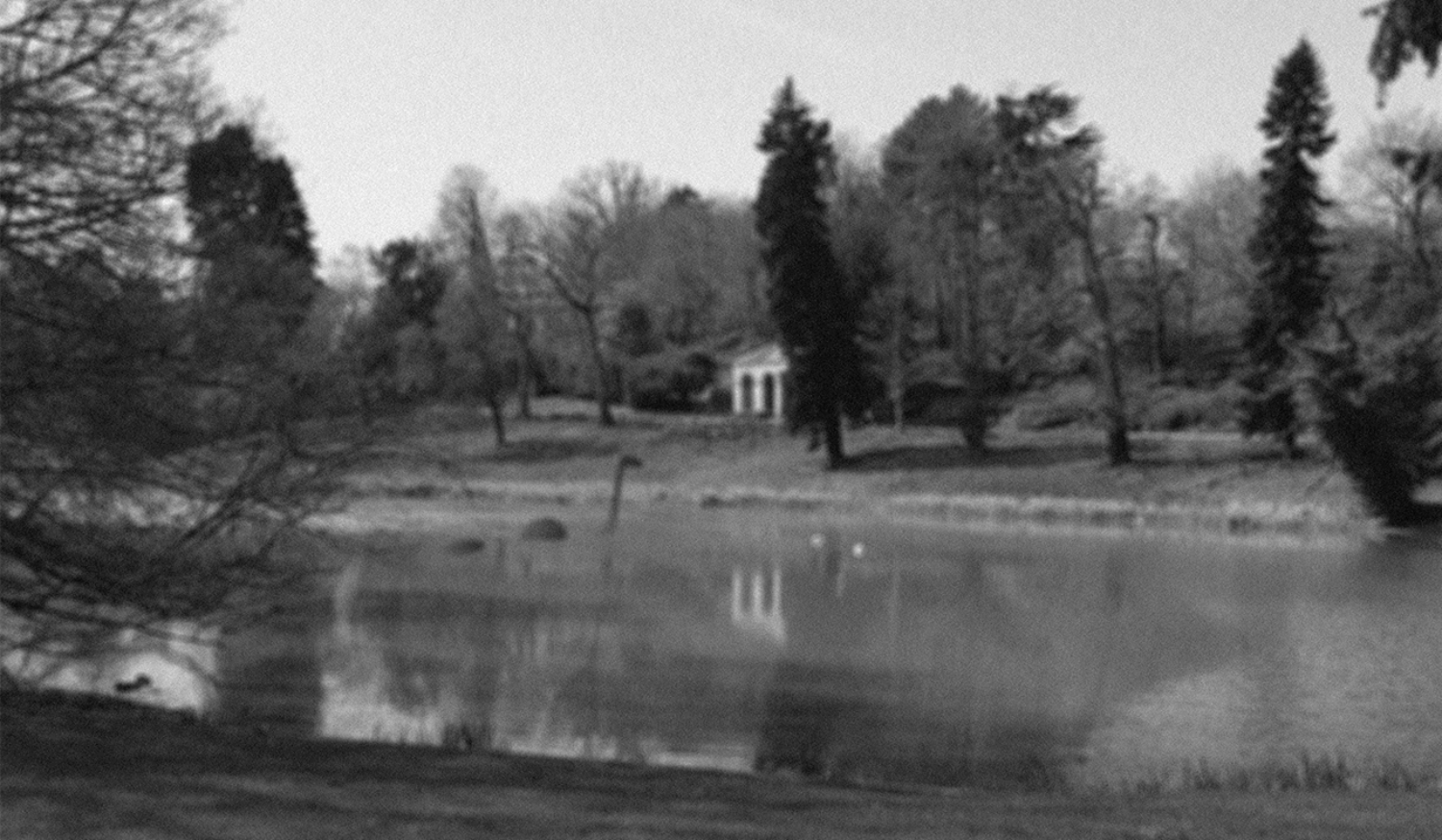 Speculation is rife amongst the academic community as to how this creature, now thought to be descended from a northern species, Nessiteras rhombopteryx, made its way up the River Avon and into Newton Park.
Grounds Manager Penny Snowden adds: "It's amazing to think that Newton Park has become such a haven for diverse wildlife over the years. We're proud of our conservation efforts in the bid to become one the UK's first nature universities."
Stephen Moss concluded: "It's so important to recognise national and international efforts to protect native species, large and small; that's why we are so proud of our new degree in Wildlife Conservation."
He also added: "Oh, and if you believe this news story, you'll believe anything!"
Happy April Fool's Day from everyone at Bath Spa! We hope this brought you some joy ahead of Easter Weekend.
Check out our amazing degree in Wildlife Conservation, MA in Travel and Nature Writing and other science courses to see what it really means to look after our environment and learn how to properly maintain habitats. Who knows, you might just help the next Newton Nessie...
Disclaimer: The Bath Spa blog is a platform for individual voices and views from the University's community. Any views or opinions represented in individual posts are personal, belonging solely to the author of that post, and do not represent the views of other Bath Spa staff, or Bath Spa University as an institution.