Julie Askew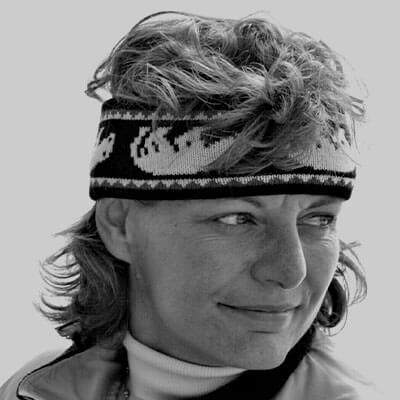 Personal statement
I'm fortunate to have a background in scientific illustration, and a long professional career in Fine Art which combined has given me a grounding of practical research in the field, publishing and extensive international exhibition experience.
My work has all been natural science based, with a leaning toward conservation project awareness, resulting in the LIFELINE Project which combines art, media and fieldwork research, with eco education for international needy schools as a tool for natural science communication.
My work developed further into Sci art with a major project on viruses in sandstorms and with my PhD on Water visualization at Bath Spa.
Academic qualifications
BA (Hons) Scientific Illustration.
External roles
Founder CEO of The LIFELINE Project, non profit organisation
Recipient of the Explorers Club Award Coin for The LIFELINE Project
Founder of OMAN WILD ART International Juried Exhibition
Founding member of the international ARTIST AMBASSADORS AGAINST POACHING
Advisory Council of Science Art-Nature, Stanford (USA)
UK International Chair-Board of Directors, Society of Animal Artists (USA).
Thesis title
Into Hot Water – Visualizing water in relation to climate change, for the benefit of polar and glacial science and public engagement.
Research supervisors
Dr Charlie Tweed and Dr Ian Thornhill.
Research overview
My PhD is an interdisciplinary science and art research project, examining and interpreting water visualisation and its potential application in the environmental and physical sciences, focusing on Glaciology and Polar Science. I'm working with the British Antarctic Survey and the Cabot Institute for the Environment, taking water drop residues from the length of ice cores and in glacial melt, to assess how the resulting patterns correlate to scientific data.
Achievements
Books
Published hardback fully illustrated book: A Voyage Round the World in Paintings - the art of Julie Askew. New Holland Publishers (London) 2008 (Sold Out).
Notable exhibitions
Galleries
Smiths Gallery, London, UK
Zoological Society of London, UK
Westminster Galleries, London, UK
Cheng-Kim Loke Gallery, WWT, UK - Solo Exhibition
Mountain Trails Gallery, Jackson Hole, USA
Tryon Gallery, London, UK - Solo Exhibition
Kunstgallerie Oog Voor Nature, Holland
Trailside Galleries, Jackson Hole, WY, USA
Columbine Gallery, Loveland, CO, USA
Lovetts Gallery, OK, USA.
Museums
Nature in Art Museum, Gloucestershire, UK - Solo Exhibition
San Diego Natural History Museum, USA
The Wildlife Experience, Denver, USA
Dennos Museum, MI, USA
Milwaukee Public Museum, WI, USA
Peninsula Fine Art Center, VA, USA
Appleton Museum of Art, FL, USA
Sam Noble Oklahoma Museum of Natural History, OK, USA
Bennington Centre for the Arts, VT, USA
Harim Blauvelt Museum, NJ, USA
Palm Beach County Convention Center, USA
Iriving Arts Center, Dallas, TX, USA - Featured Artist
The Ella Carothers Dunnegan Gallery of Art, MO, USA
The National Sporting Library and Museum, VA, USA
Roger Tory Peterson Institute, NY, USA
Arizona-Sonora Desert Museum, AZ, USA
The Canton Museum of Art, OH, USA
The Houston Museum of Natural Sciences, TX, USA
National Mississippi River Museum, IA, USA
Brookgreen Gardens Museum, SC, USA
George A. Spiver Center for the Arts, MO, USA
The Salagmundi Club, NY, USA.