Mason Palmer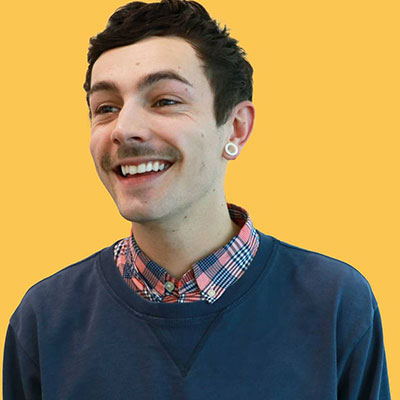 Alumni profile 
Course studied: BA (Hons) Dance
Graduating year: 2017
Mason currently works as a Digital Consultant for 91 Untold, a positive change consultancy offering courses in a wealth of development-based practices to improve the lives of others. These courses include Neuro-linguistic Programming (NLP), Positive Psychology, Leadership, time and money management and a few others.
He got into the role through contacting Bristol-based apprenticeship agency Professional Apprenticeships, who help people into full time work with a company they find interesting. By the end of the apprenticeship Mason will be given a qualification in digital marketing, as well as a full time placement in the job.
How did Bath Spa prepare you to take steps into the industry?
The archive of films I created throughout my time on the course acted as a huge asset when applying for jobs in my chosen sector, and I can see clearly that the creative skills we learn through the dance degree at Bath Spa can be easily transferred to any sector we choose to pursue.
My new job in digital marketing consists of being responsible for web-based advertisements such as creating video trailers for their websites and social media. All of these skills I learned on the course, and while the curriculum was largely centred around dance in the studio, the additional transferable skills I have found to be immensely helpful getting on the career ladder.
The work experience I did in my third year of study, in which I created promotional films for the course, made my CV look far more professional, contributing to employers showing an interest.