Xavier De Santos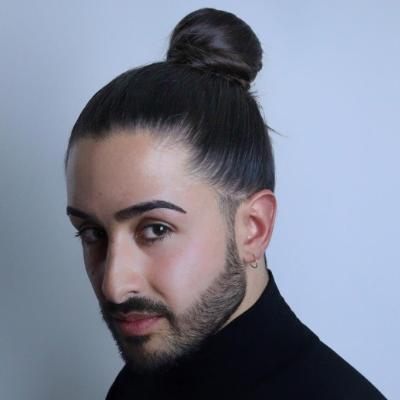 Alumni profile 
Course studied: BA (Hons) Dance
Graduating year: 2017
Xavier De Santos is a Bristol-based freelance dance artist, focusing on choreography, movement directing, and teaching, as well as working as an artistic director and co-founder of AllouAqui Dance Theatre. His dance journey started as a little boy, watching his mother boogying around the house, leading him to Balleteatro in his home town, Porto, Portugal where he trained in physical theatre for three years. Since then he has gained a varying range of training in both Portugal and the UK, including his first-class Dance BA (Hons) degree from Bath Spa University where he is now an associate movement lecturer for the Acting degree as well as an associate lecturer for the Dance undergraduate and postgraduate degrees.
Within Xavier's professional creative practice, he has worked relentlessly to develop the collaboration between dancers and actors, blurring the lines between the two disciplines and strengthening both languages. This work stems from his training, where he focused on the theatricalisation of the moving body. This work as a movement artist has led to him directing and choreographing for both dancers and actors through not only live performances but also in digital work, developing his skillset and knowledge around creating work for screen as well as stage.
Over the past few years, he has explored movement, choreography and theatre through collaborative work with other artists and companies such as AllouAqui Dance Theatre, Red Room Theatre and Yama Dance Company.
As well as a movement and dance artist, Xavier also works in digital media. Xavier gained a grounding in digital skills, thanks to the digital performance modules that he studied at university as part of his Dance degree, which taught him how to film and edit his work. A keen eye for detail, and a determination to produce professional digital art led Xavier to build on his knowledge and further develop his skillset. And through his work over the years, he has learned about many areas such as film, photography, editing, directing, producing, collaborating, and performing for the screen, using high-end equipment and industry-leading software, from concepts to final edits.
A major element of Xavier's filmmaking practice comes through his collaboration with other artists, creating films that are showcased across the world which have won various awards.
Image credits: Nigel Adams.